Learn how your food, exercise, sleep & stress affects your health based on your glucose biomarkers.
Now available for non-diabetics.
Join the Vively waitlist now to get a 30% discount.
Join the waitlist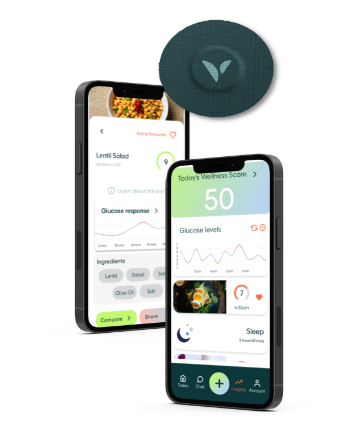 Clicking on the Send Me Details Now button opens an enquiry form where you can message Kimberley Roberts directly
Send Me Details Now
Your Peace Within offers gentle and nurturing Satyananda Yoga classes at the Northcote Town Hall and Prana House, Thornbury in Melbourne. Also available: Yoga Nidra (deep relaxation) CD's, One to One Yoga sessions, Workplace Yoga, Chanting Workshops and Massage Therapy.
your peace within
Servicing area
Northcote and Thornbury, Victoria
---
Focus areas
Circulation
Anxiety
Muscle tone
Well-being
Stress management
Aches & pains
---

DISCOVER THE BENEFITS OF YOGA:

---

Reduce fatigue, stress, anxiety and bodily aches and pains. Improve physical strength, flexibility, balance, co-ordination and muscle tone. Nourish, cleanse and invigorate your body. Improve posture, revitalise circulation, massage internal organs, improve digestion and strengthen your immune system. Learn tools for managing stress, experience your inner calm and stillness and nurture your wellbeing.


WHAT IS SATYANANDA YOGA?

---

Satyananda Yoga is a meditative style which moves naturally and systematically, progressing from the physical to the more subtle aspects of our being. Asana is practiced with inner awareness and gentleness, nourishing and nurturing the whole self. Pranayama practices are incorporated to awaken and expand the breath capacity and the life-force, developing finer states of awareness. Each class concludes with Yoga Nidra, a guided relaxation practice which promotes deep, profound rest and healing, an essential tool in reducing stress and enhancing wellbeing. Meditation practice is also incorporated to cultivate inner stillness and steadiness and, ultimately, a deeper understanding of our inner nature.

CLASS DETAILS:

---

Mon 6.30-8pm General Class - Northcote Town Hall
Tues 6.30-8pm Beginners Course - Northcote Town Hall
Wed 6-8pm Yoga for Wellbeing Course - Northcote Town Hall
Fri 9.30-11am General Class - Prana House, Thornbury

Please see website for further details.
www.yourpeacewithin.com.au


ABOUT KIMBERLEY

---

Kimberley Roberts was first introduced to yoga in her early 20's and it was then that a love affair began. Her regular practice had such a profound transformative affect on her life that she was inspired to share it with others. Initially training with the IYTA (International Yoga Teachers Association), she later completed the Diploma of Satyananda Yoga Teaching and become an accredited Satyananda Yoga teacher. She also lived for 5 months at Bihar Yoga University, an ashram in Northern India where she completed part of her training and imbibed the yogic lifestyle.

Kimberley teaches from the belief that yoga is so much more than a physical practice but rather a way of life that has the potential to bring great richness and depth to any and every activity and interaction in one's life.
---