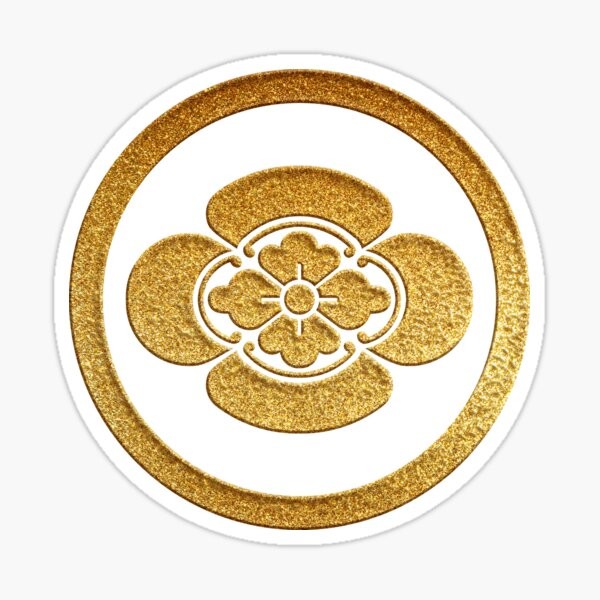 Yugen Japanese Medicine
Want to find out my availability, pricing or opening hours? Click on Send Me Details Now to get started.
Send Me Details Now
Clicking on the Send Me Details Now button opens an enquiry form where you can message Minoru Ito directly
Special offer - Take advantage and save 25% of your initial treatment with Minoru!! Minoru is a qualified Judo therapist with 20 years experience. He uses Shiatsu Massage, Judo Therapy, Japanese needling and functional cupping to help you get better, feel better and be better!! Yugen Japanese Medicine offers a longer consultation times to listen to you, get to know you and detect the underlying problem.
Yugen Japanese Medicine ( Former Nagomi)
Servicing area
Perth areas WA
---
Focus areas
Private health
Habits
Arthritis
Motivation
Circulation
Headaches
---
Minoru brings to Australia broad experience in treating all types of musculoskeletal issues. Prior to coming to Australia, Minoru worked for 10 years in an Orthopaedic clinic in Japan as a Physical Rehabilitation Therapist/Bonesetter and Shiatsu Therapist.
He has been fortunate to work with many skilled practitioners and have supportive mentors over his careers. He is highly trained in Shiatsu and comes from a family lineage of shiatsu specialists, as well as being a qualified Judo therapist (licensed by the Japanese Ministry of Health) in Japan, the equivalent of Physiotherapists and Osteopath in Australia.
He uses stretching, Shiatsu massage, mobilisation and modern techniques, needling and homeopathy to treat both acute and chronic problems such as muscular aches and pain, headaches, neck and back pain, arthritis and joint pains, pain in the shoulders, hips and knees, contusions, sprains, strains, fractures, sport injuries, muscular imbalances leading to poor sport performance.
Above all, he is specialised in neck and shoulder problems from stiff neck to injuries, enabling him to identify root causes of the problems, and use the most appropriate therapy for you. His caring, comprehensive and attentive nature has achieved positive, permanent results, where nothing else has worked.
Minoru achieved a black belt in Judo. This fundamental mastery guides him to become expert in treating wounds and sport injuries with Traditional Japanese Medicine techniques originating from the Warrior class and fighters in feudal Japan. This combination of ancient and modern results in a treatment approach that is well designed to induce the most natural and rapid healing.
His commitments to you;
To provide all treatments at the highest possible standards, always based on the philosophy and principles of true health.
To achieve the immediate and long term rejuvenation to the physical and emotional body.
To raise awareness of what it means to be in full health.
---
Services
Traditional Shiatsu/Anma - Authentic and truly exceptional. From relaxation to highly therapeutic

Japanese Musculoskeletal - Essentially based on the concept of Japanese medicine and human movement science. This modality handles physical injuries of bones, muscles and tendons and the imbalance in the body including internal problems

Japanese Needling - Meridian therapy and Intramuscular stimulation with a gentle and subtle technique

Functional Cupping – Manipulation of underlying soft tissue, superficial and fascial tissue with movement, activity, and stretches using traditional principal of "suction" therapy combined with modern biomechanical techniques

Chi Nei Tsang - Chi Nei Tsang translates into "transformation of the internal organs energy". It is a holistic approach by working on the abdomen in a way that triggers internal "adjustment" to integrate a physical, mental, emotional and spiritual energy
*Yugen clinic qualifies for Private Health Fund rebates
---
Some conditions Minoru has helped include:
Neck and shoulder pain
Back pain and sciatica
Sports/traumatic injuries
Headaches and migraines
Frozen shoulder
Hip, knee, and foot problems
Pelvic tilt and leg discrepancies
Stress and anxiety
Arthritis
Fatigue, chronic fatigue
---
The following are effects anticipated through manual therapy performed by Minoru:
Muscles loosen and joint motion becomes smoother
Muscles loosen and the range of joint movement increases
Muscle tension is relieved, and pain is released
By blood vessels, secretory glands and tips of subcutaneous nerves, blood vessels widen and give a feel of warmth
Elements of fatigue are excreted by improving lymphatic flow and fatigue is recovered
By improving blood circulation, new fresh blood is sent and fresh Ogden and nutrients are spread through the body
Both body and mind are relaxed
Through strong stimulation, nerve function is suppressed, and pain at peripheral sections is eased
---
Our Difference
Confident in Diagnosis & Management
Provide Second Opinions through referral network
Holistic Approach to Health
Longer Consultation Times
---
What is Judo therapy?
Judo Therapy- While you do not hear this term often, Judo Therapy has its origins in the martial art of jujitsu. In jujitsu, there is "Sappo" in which an opponent is thrown down, and "Kappo" in which the pain inflicted on an opponent is treated. Many jujitsu masters cannot only defeat an opponent but also have mastered "Kappo," a technique to "bring life back into" an opponent who has been injured from grappling or throwing. It is said that "Kappo" evolved into today's judo therapy.
Judo therapy involves "hands-on treatments" in which hands are placed on an injury to comprehend the severity through sight and touch, and the patient's natural healing force is enhanced to guide the patient to a cure.
---
Increasing natural Healing power
Natural healing powers refer to the power of recovery which humans and animals have from birth. For example, skin cells turn over in two weeks, and old skin is renewed into new skin. In the same way that damaged skin heals itself, the human body has the power to regenerate and adjust the function of muscles, bones, circulation system such as blood, nervous system and secretory system such as the lymph glands. The body works to return these parts to their original state.
Judo therapy is a treatment method which picks up on this natural healing force. Working in cooperation, the patient is guided to a cure without using anesthesia, medicine, x-rays or surgery, etc.
Treatments can include relaxing an afflicted area, easing tension in muscles and ligaments, and activating cells by applying various stimulation. The plan of treatment is set according to the patient's symptoms, and the patient is guided to a cure while observing the progress of the treatments.
In addition, therapists work to eliminate any worries the patient may have and to enhance their motivation toward the treatments. Patients are instructed on their lifestyle habits, and are advised on ways to improve their symptoms. These are all very important for tapping into the patient's natural healing powers.
---
For more information or to request an Appointment please call 0435 491 514 or simply use the enquiry form.
Qualifications
Qualified Remedial Therapist
Homeopathy
Judo Therapy
---