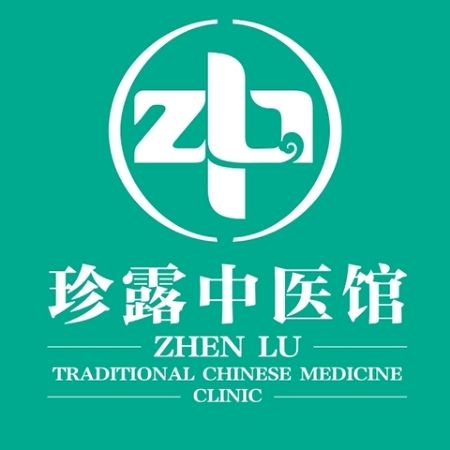 Zhenlu Traditional Chinese Medicine Clinic
Clicking on the Send Me Details Now button opens an enquiry form where you can message Jiazhen Yang directly
Send Me Details Now
Be radiant and healthy in the future when you live well and take care of your health today. Zhenlu Traditional Chinese Medicine can help shift the pains and imbalances of your body before they manifest as major illnesses. Call to book your appointment or send an enquiry. 
TCM & Chinese Herbal Medicine Practitioner
Focus areas
Gynecological problems
Orthopaedics
Dermatology
Acute sports injuries
Chinese herbal medicine
Pain management
---
---
Dr Yang has 40 years of experience in Chinese herbal medicine and acupuncture specialising in various fields including internal medicine gynaecology, orthopaedic, dermatological and sporting injury conditions.
What is Traditional Chinese Medicine?
Traditional Chinese Medicine, or TCM, is founded on the premise that the body is infused with a life force called Qi.
When there is an imbalance in Qi, diseases and illnesses manifest.
An imbalance in Qi occurs when the opposite and complementary forces yin and yang are out of equilibrium.
The primary goal of traditional Chinese medicine is to maintain the yin-yang balance, thus maintaining health and preventing illness.
Chinese medicine practitioners consider the bodily, mental, and spiritual balance to restore Qi.
What conditions can traditional Chinese medicine help address?
Unlike conventional medicine, TCM treats illness based on the imbalance diagnosed, not the diagnosis.
Asthma, allergies, and infertility are some problems that traditional Chinese medicine helps to treat including but not limited to:
Anxiety
Arthritis, rheumatoid arthritis
Back pain
Depression
Diabetes
Skin conditions like eczema, hives, acne, psoriasis
High blood pressure
Menopause symptoms
Obesity
Parkinson's disease
What therapeutic methods are used in Traditional Chinese Medicine?
There are several types of Chinese medicine treatments that can balance the Qi, these include:
Acupuncture
The practise of inserting thin needles into the acupuncture points or meridians of the body.
Moxibustion
This technique involves burning Chinese mugwort or moxa leaves over acupuncture points.
Cupping
This therapy is done by placing glass jars or cups on the body. The practitioner warms the jars with cotton or another flammable material and then seals them with the jars to remove all the oxygen.
When the air inside cools, it creates a vacuum that sucks the skin, helping stimulate Qi.
Herbal Medicine
To help the body regain balance, TCM practitioners use a range of herbs, roots, teas, liquid extracts, capsules, granules, tinctures, and powders.
Some of the most common ingredients are cinnamon barks, ginger, rhubarb, ginseng, licorice, Ginkgo Biloba and ginger.
Nutrition or Diet
Nutrition and food are the first lines of defence in Chinese medicine.
A balanced diet includes all 5 tastes:
Spicy
Sour
Bitter
Sweet
Salty
The reason for this is that certain foods have unique properties.
Is Traditional Chinese Medicine safe?
Research has shown Traditional Chinese Medicine is beneficial for many types of health conditions. However, treatment methods and diagnosis differ from Western medicine.
Unlike Western medicine, different treatments may be given to people with a similar illness, depending on their Qi and yin-yang balance.
As with all treatments, TCM may cause side effects, allergies, or interact with prescription medications.
Tell your doctor about any prescriptions/supplements or complementary therapies you intend to use or are already using before trying any traditional Chinese therapies.
TCM may offer some people a unique insight into lifestyle factors that affect their health.
To learn whether Traditional Chinese Medicine is right for you, send an enquiry to Dr Yang or call to set your appointment.
We're open 5 days.
| | | | |
| --- | --- | --- | --- |
| Monday | 9:00 am | To | 5:00 pm |
| Tuesday | 9:00 am | To | 5:00 pm |
| Thursday | 9:00 am | To | 5:00 pm |
| Friday | 9:00 am | To | 5:00 pm |
| Saturday | 9:00 am | To | 5:00 pm |
Professional Membership
Chinese Medicine Board of Australia
---