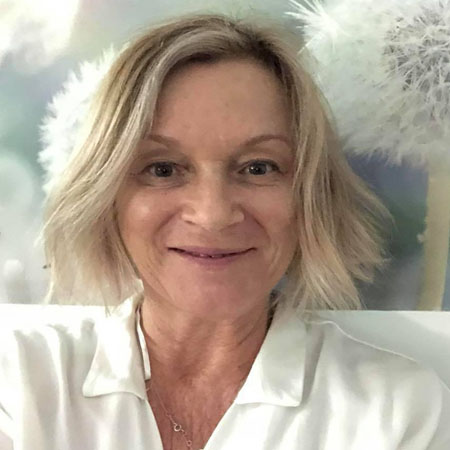 Zoe Strickland Mindfulness Meditation Hypnobirthing
Clicking on the Send Me Details Now button opens an enquiry form where you can message Zoe Strickland directly
Send Me Details Now
Our mindset and emotional state have a lot to do with how we perceive life, how we cope with pain and the curve balls life gives us. Mindfulness, meditation, self hypnosis and visualisation are are powerful tools we can learn to support personal growth, and expand our window of tolerance to stress. Hypnobirthing specifically blends many techniques to build confidence, support undisturbed birth, and assist us in attaining what we desire. Learn how today by contacting Zoe! I work on ZOOM as well as face to face, and support people Australia wide and overseas. Call now!
Hypnobirthing, self hypnosis meditation and mindfulness Teacher & Practitioner
Servicing area
Noosa hinterland, Sunshine Coast and via zoom Australia wide and Overseas.
---
Focus areas
Fears
Pregnancy support
Well-being
Stress management
Hormones
Relaxation
---
---
Zoe is personally and professionally interested in mind-body sciences and complementary therapies that enhance health and happiness.
In her own practice, her own life experience have influenced her specialties. She knows how life's challenges can affect our well-being and how stress can interfere with how we think and act.
Heart-based mindfulness, meditation, self-relaxation, and visualisation tecniques are tools we can give ourselves to help manage and reframe our responses to stress, reduce tension in our bodies, and promote mental-emotional equilibrium, peace, and happiness, in amongst it all.
I love facilitating hyponobirthing, supporting supporting couples prepare without fear, so they can be confident and excited about their baby;s birth day - and how specifically to support undisturbed parent centred birthing as nature intended.
I love my work, its my passion to help people feel better and find new ways to stay healthy and vital.
Services Offered
Meditation
Meditation is a practice of being, not doing. While most of us spend little time just being, allowing the mind to come to rest and declutter in the quiet of the present moment is peaceful, calming, and refreshing.
During Zoe's courses and workshops, you can learn about different styles of meditation, so you can experiment, and continue your own practices on your own terms. These courses or one on one sessions can be held on ZOOM.
Hypnobirthing
It is a natural, healthy event to be pregnant and to give birth; it is a powerful expression of health and well-being, not an illness or disease.
Hypnobirthing classes combine the best of science and nature to prepare you for a gentle birth.
Classes focus on the positive aspects of birth, the woman's amazing body and the process of her helpful hormonal cascade, helping women to feel empowered and confident.
Hypnobirthing has many benefits, including:
More comfortable, shorter, and easier labour
Take control, feel strong, and in sync with your birthing rhythm
Understand what is helpful and what isn't in the birthing room
Learn how to create your birth nest
Reduced need for chemical analgesia and intervention
Improved sleep quality
Gentle birth breathing reduces fatigue
Faster postnatal recovery
A wonderful birth "high" is brought on by flowing birth hormones
A strong bond between mother and child
Alert, calm, and settled babies that are easy to breastfeed
A partner who is calm, confident, and more capable of supporting mum
Helping your midwife to support you through better communication
A satisfying, mindful birth
PRIVATE courses can be run via ZOOM.
Corporate Meditation
A balanced mind at work opens us up to our highest potentials for creativity, productivity, success, as well as happiness and fulfilment in life.
Employees who take some time to meditate report feeling calmer, centred, and more focused, as well as a feeling of refreshed energy going into their workdays.
Workplace meditation can benefit employees and employers alike.
Testimonials from Zoe's Previous Clients
"as a midwife I am very aware that the best way to promote physiological labour and birth is to ensure that fear is removed, or at least minimised. I have cared for women that have worked with Zoe doing hypnobirthing and they and their support people come into birthing positive, excited and empowered with tools to help them through thier birthing journey and beyond. I have seen first hand Zoe's passion for her work and highly recommend her to anyone looking to do preparation for birthing. - Jo Midwife 2021
"Zoe is a talented and passionate practitioner. Her sessions have debunked a whole range of 'meditation myths' for me and enabled me to develop a deep rewarding practice. Highly recommend!" - Jacinta Perry
For more information about Zoe's services or to schedule an appointment, please call or e-mail her and visit her web site at www.zoestrickland.com.au
hypnobirthing
less than 1min
group classes and one to one tuition $350 - $450 includes full resources - also available on zoom
one to one mindfulness Meditation tuition
1hr
mindfulness meditation tuition, includes full written and audio resources, also available on Zoom
Qualifications
Certified Hypnotherapist
Chair Yoga Instructor
Hypnobirthing Practitioner
Certified Hypnobirthing Practitioner
IVHHD Accredited Meditation Teacher
Human Holistic Development Practitioner
---