ACT
Best Energy Healers in Australian Capital Territory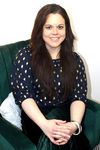 Member since 2023
Discover Renewed Harmony with Better Days Healing: Your Online Sanctuary for Spiritual Healing, Tarot, Hypnotherapy, Reiki, Ashati, Heartmath, meditation and Energy Healing Practices - Begin Your Journey of Transformation and Inner Peace Today! We do not believe in coincidences. If you found this page you were meant to be here.
Telehealth
Panic attacks
Social anxiety
Stress Management
Self-healing
Self-esteem
Self-love
Low self confidence
Self-alignment
Self connection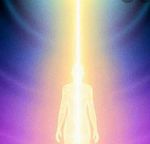 Member since 2023
Hypnotherapy, Energy Healing, Energy Healing Online, Hypnotherapy Online, Psychic Online

Member since 2005
DRUG FREE natural, holistic healing   Non-intrusive, non-invasive pathways to relieving pain trauma and discomfort and to buildinggreater...
Tension
Death
Boundaries
Circulation
Complementary therapies
Arthritis
Grief
Numerology
Flexibility
Aura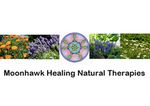 Member since 2005
Moonhawk Healing Natural Therapies providing safe and effective healthcare since 1999. Covid19 update - to protect my patients, myself and my family I am currently offering appointments via TeleHealth I will return to face to face appointments from 1 July 2020
Metabolic syndrome
Business
Detox programs
Wellness
Sinus
Wellbeing
Cancer management
Migraine
Energy
Sinus congestion

Member since 2007
Tibetan Pulsing Healing is a scientific method using powerful bodywork that can assist you wherever you are at in your life's...
Trauma
Emotions
Prostate problems
Fears
Transformation
Memory
Emotional wellbeing
Health goals
Depression
Stress Management

Member since 2013
My acupuncture treatments can help people with a wide range of physical, mental and emotional issues, addressing causes as well...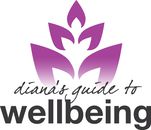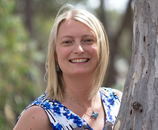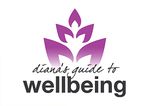 Member since 2015
Clients value Diana's gentle approach and qualifications in Reiki, Reiki Distance Healing, Counselling, Coaching, Spiritual healing, Business management, Courses "Diana is caring, open, thoughtful and responsive." – Joanne, Canberra
Fears
Wellbeing
Anxiety
Animal reiki
Stress Management
Wellness
Relaxation
Happiness
Chronic pain
Business

Member since 2016
We are vibrational beings and when we are vibrationally aligned our bones, tissues, organs and emotions are vibrating in harmonic...
Sound healing
Posture
Lower back pain
Wellbeing
Tinnitus
Back pain
Chronic pain
Circulation
Anxiety
Rehabilitation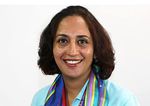 Member since 2017
Energy Healing, Meditation, Feng Shui, Life Coaching, Spiritual Healing, Women's Health, Mindfulness, Wellness Coaching, Mindfulness Online, Energy Healing Online, Life Coaching Online, Meditation Online, Spiritual Healing Online, Wellness Coaching Online
Astrology
Telehealth
Teenagers
Joy
Vision
Reading
Love
Member since 2020
ONLINE SESSIONS NOW AVAILABLE As a Coach, I support everyone who is 100% committed to experiencing life with purpose, passion and integrity; getting them to a place where they can boldly live that way for the rest of their lives, is what I can promise...
Sadness
Lack of motivation
Creativity
Leadership
Soul alignment
Love
Parenting
Guilt
Emotions
Overwhelm
---
Find Energy Healing Specialists in other states
Top Energy Healing Specialists By Region
Nearby Suburbs for Energy Healing