Townsville
Best Emotional Freedom Technique (EFT) Practitioners in Townsville QLD

Member since 2017
Are you looking for ways to improve your emotional and physical health? Have you had enough of feeling stuck, stressed, uptight, tired, overweight, unhappy, or experiencing pain?
Telehealth
Relaxation
Relaxation techniques
Subconscious
Well-being
Energy
Pressure points
Trauma
Tapping
Complementary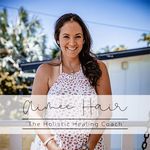 Member since 2020
Whether you want to increase your energy levels or unstuck yourself from an unpleasant situation, Aimee has the solution for...
Business
Psychic medium
Joy
Crystal facial
Trauma
Mindset
Holistic coaching
Finances
Relationship issues
Telehealth
Member since 2017
Applied Kinesiology, Crystal Therapy, Energy Healing, Kinesiology, Reiki, Emotional Freedom Techniques (EFT), Counselling, Spiritual...
Aura
Meridian massage
Self-doubt
Anxiety
Depression
Fibromyalgia
Clairvoyant
Happiness
Stress management
Grief
---
Nearby Suburbs for Emotional Freedom Techniques (EFT)
View all
Similar Services in Townsville