What is Ayurvedic Massage?
With roots in the ancient science of Ayurveda, an Ayurvedic massage is a full-body massage that combines the application of herbal oils to the skin with therapeutic strokes to relieve muscle and fascia tension while also sending toxins and other impurities back to the digestive system for elimination. Certain energy points in the body known as marmas are targeted by this type of massage to clear blockages in the circulatory channels and improve the flow of energy, which is essential for achieving optimal health and illness prevention.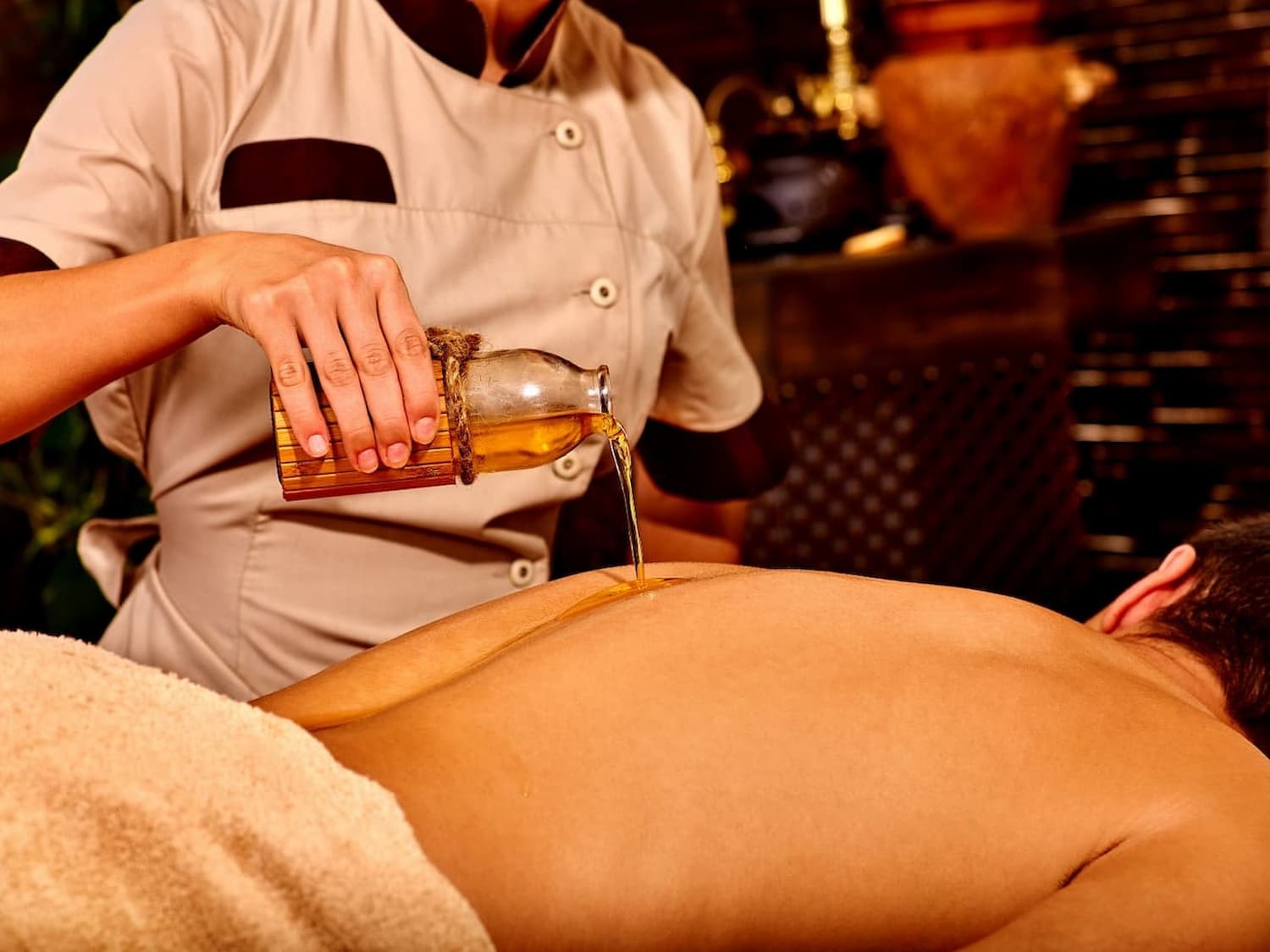 What are the Benefits of Ayurvedic Massage?
Ayurvedic massage is ideal for people who have musculoskeletal problems or nerve problems. It is also a therapeutic massage for general wellbeing. This bodywork has been demonstrated to be effective in the treatment of the following conditions:
Insomnia
Migraines
Back pain
Neurological conditions
Stress
Memory loss
Muscle strain
Stiff neck
Frozen shoulder
Sciatica
Ankylosing spondylitis
Fatigue
Anxiety
Depression
Hormonal imbalances
Repetitive strain injuries
What is the Cost of Ayurvedic Massage in Sydney?
You can get an authentic Ayurvedic massage in Sydney for $150, though some Ayurvedic centres charge $300 or more for longer sessions. It's important to note that receiving treatment via mobile massage services comes with additional costs due to the practitioner's travel expenses.
How Many Ayurvedic Massage Practitioners are Based in Sydney?
In Australia, there are over a hundred Ayurvedic practitioners registered with the Australasian Association of Ayurveda (AAA), the peak body representing the professional practice of Ayurveda. Many of its members are Ayurvedic massage practitioners who work and live in Sydney.
How Many People in Sydney Use Ayurvedic Massage?
The popularity of Ayurvedic massage in Sydney and throughout Australia is unsurprising given that complementary medicine is used by the majority of the country's population. Recognising that Ayurvedic massage provides more than just pain relief, many people use it for weight loss, detoxification and disease prevention.