What is Indian Head Massage?
Known as a key component of Ayurvedic medicine, Indian head massage involves using a variety of pressure and massage techniques that target the acupressure points on the head, neck and shoulders to alleviate stress, pain and a variety of other conditions. A qualified Indian head massage practitioner will use effleurage to warm up the tissues in the head, followed by circular strokes and gentle neck stretches.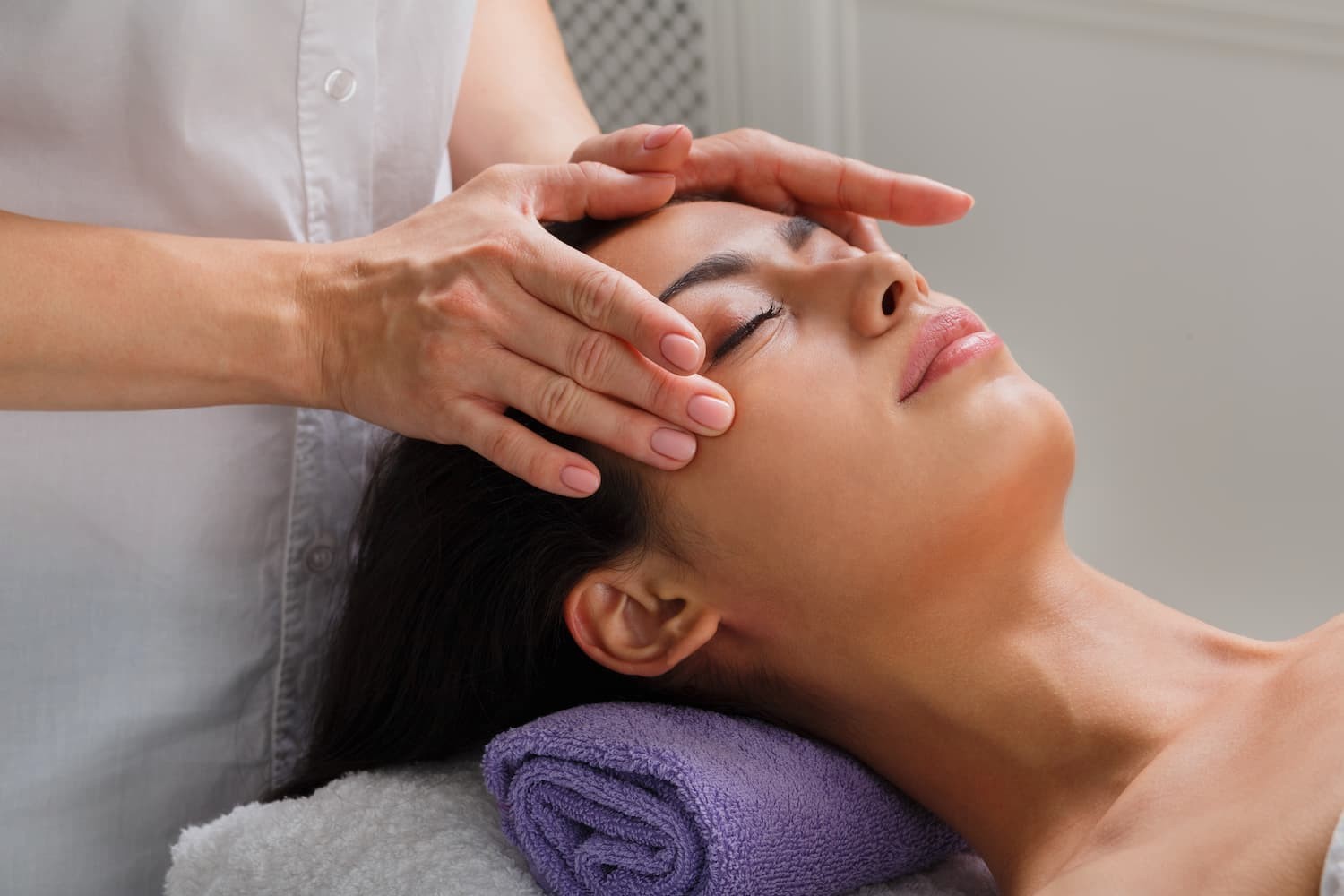 What are the Benefits of Indian Head Massage?
Indian head massage can help to restore balance and harmony to your energy system. It works on the scalp, face, neck, arms and shoulders to restore full body potential and mental clarity. Although it is frequently associated with healthy hair and relaxation, Indian head massage is actually beneficial for a variety of other health issues as well, including:
Tension headaches and migraines
Stress
Insomnia
Anxiety
Eye strain
Muscular pain and stiffness
Poor blood circulation
Sinusitis
Hair fall
Neck, back and shoulder pain
Lack of concentration
How Much Does Indian Head Massage Cost in Adelaide?
An Indian head massage session in Adelaide can range from $40 to $95 depending on the length and location of the treatment, as well as any additional services that may be included in your treatment package. This is especially true for Ayurvedic centres or spas that offer a wide range of health and wellness treatments. Expect to pay more if you're booking a mobile massage service, given the distance that the practitioner must travel to get to your location, not to mention their travel expenses.
How Many Indian Head Massage Practitioners are Based in Adelaide?
Around 1,500 of Australia's total massage workforce are based in Adelaide and other parts of South Australia. While data on the total number of Indian head massage therapists is currently unavailable, the fact that the majority of practitioners have advanced degrees in massage therapy suggests that many specialise in this modality.
How Many People in Adelaide Use Indian Head Massage?
A large percentage of Adelaide residents frequent massage establishments to get an Indian head massage. In fact, it is just as popular as Swedish massage. More than half of the city's population said they prefer this therapeutic massage to other complementary therapies. Although it does not involve deep pressure like other types of massage, particularly deep tissue massage, Indian head massage almost immediately relieves stress and other health complaints.