Riverton
Best Myopractors in Riverton WA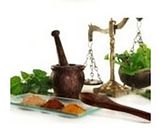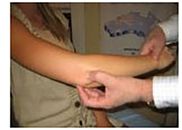 Member since 2013
Welcome to Acu-Care. I specialise in providing a range of professional Acupuncture treatments, tailored to individuals of all ages. We regularly treat, Sciatica, lower back pain, neck & shoulder pain, hip pain, knee pain, tennis elbow, insomnia. migraine headaches and so much more. Acu-Care is one of Belmont's most popular acupuncture clinics with excelent patient reviews, we have found that many people are hesitant about trying acupuncture because...
Nails
Diarrhoea
Muscle tension
Natural medicine
Health outcomes
Lifestyle
Hormones
Shoulder pain
Frozen shoulder
Sinus

Member since 2005
Perth Natural Medical Clinic is Western Australia's Premier Wellness Clinic established some 30 years ago. Director Val Allen is recognised as the 'grandmother' of the industry in Western Australia, Val has represented natural therapists at the National Council level of the Australian Natural Therapists Association of which she is a Fellow and Life Member. Val is often sought as a media spokesperson and is a regular presenter on topical issues connected...
Cancer management
Fertility support
Wellness
Ageing
Complementary
Business
Member since 2013
Caring for the whole person, promoting vitality and good healthJennifer Russell is a Musculoskeletal therapist specialising in...
Well-being
Acne
Manual lymphatic drainage
Energy
Movement
Adhesions
Lymphatic system
Headaches
Depression
Nervous system
---
Similar Services in Riverton