Blue Mountains & Surrounds
Best Breathwork Practitioners in Blue Mountains & Surrounds NSW

Member since 2009
Registered Psychologist with a holistic and eclectic approach, offering a wealth of therapies and techniques including EMDR, Somatic Experiencing, Mindfulness, Sand...
Anger
Pain management
Fatigue
Energy
Resilience
Relaxation
Postnatal support
Depression
Interpersonal
Terminal illness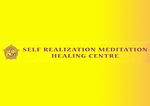 Member since 2018
Mata Yogananda Mahasaya Dharma is the founder and spiritual head of the world wide Self Realization Meditation Healing Centres.
Feeding
Animal healing
Home visits
Stretches
Relaxation
Relaxation techniques
Coaching
Love
Flexibility
Joy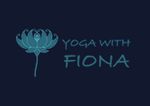 Member since 2005
Breathe. Relax. Energise. Small group yoga classes and private tuition in the Southern Highlands, Wollondilly and Wollongong regions.
Gratitude
Yoga therapy
Fitness
Anxiety
Relaxation
Physical health
Flexibility
Retirement
Gong
Joy
---
Nearby Suburbs for Breathwork
Similar Services in Blue Mountains & Surrounds