What is acupuncture?
Acupuncture is a branch of Traditional Chinese Medicine where acupuncturists use the following techniques to alleviate the pain of clients:
Needles
Manual manipulation
Laser
The purpose of this type of treatment is to facilitate the body's natural healing processes and subsequently balance energy flow. An acupuncturist achieves this by stimulating the body's meridian lines. It is an effective way to treat and prevent conditions like:
Osteoarthritis
Morning sickness
Knee pain
Sprains
Urinary tract infections
Painful menstrual periods
Facial pain
Labour pain
Arthritis
Stroke
Chronic pain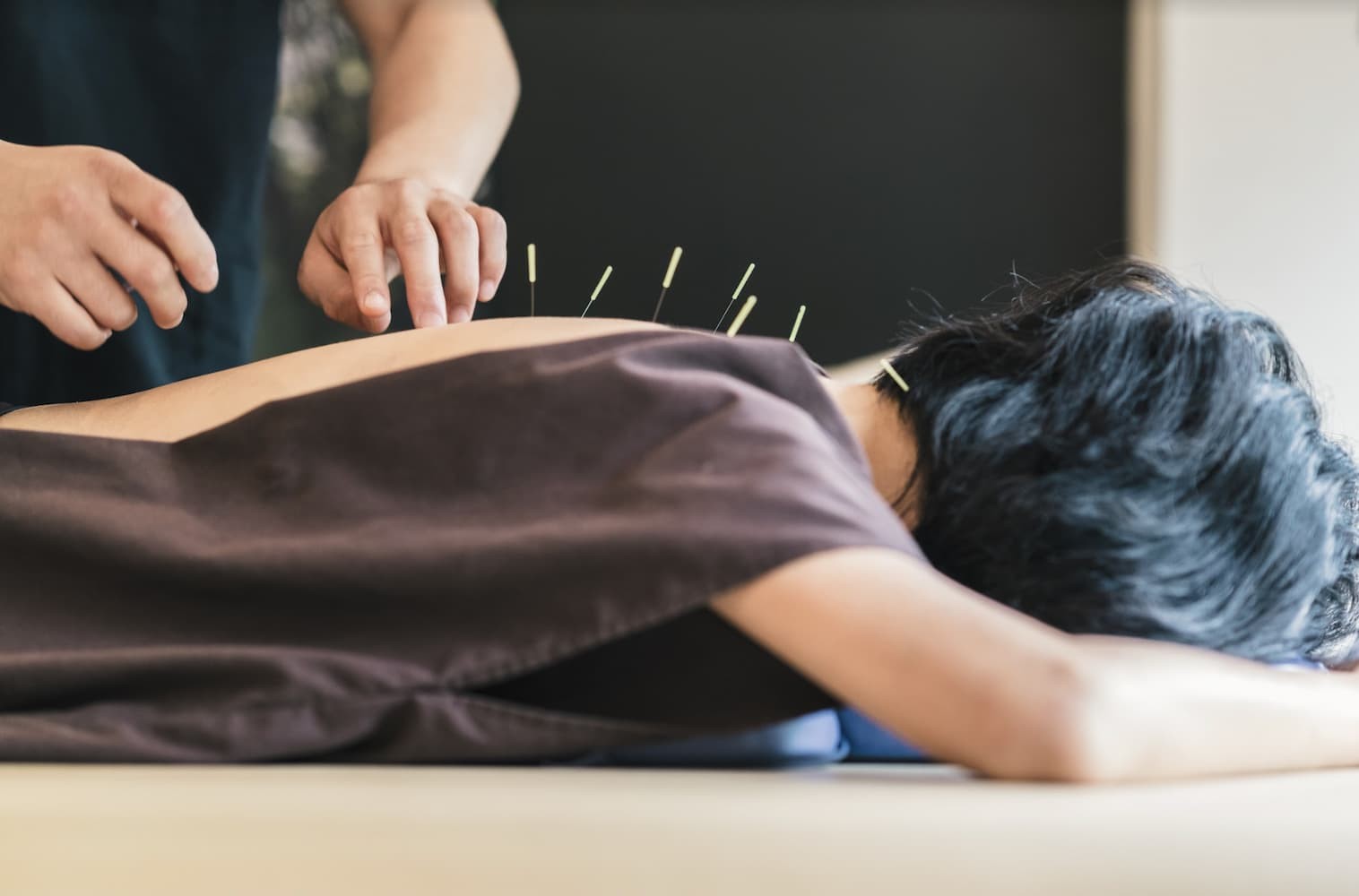 Canberra-based acupuncturists can join industry associations which will give them access to acupuncture resources and updates:
Federation of Chinese Medicine and Acupuncture Societies of Australia (FCMA)
Australian Acupuncture and Chinese Medicine Association Ltd (AACMA)
Chinese Medicine & Acupuncture Society of Australia (CMASA)
Australian Natural Therapists Association (ANTA)
Australian Traditional-Medicine Society (ATMS)
Should you complete an acupuncture course?
Are you interested in learning more about the healing powers of Traditional Chinese Medicine? If you answered yes, you should consider pursuing a career in acupuncture. Some of the traits and characteristics that employers look for in an acupuncture practitioner include:
A desire to help clients improve their physical well-being and long-term health.
High levels of physical stamina since you will be working with many clients throughout the day will require you to be physically active throughout the day.
Clear communication skills so that clients are fully aware of how the session will be conducted.
High attention to detail when locating a client's pain points and correctly administering the treatment.
If you see a match between your interpersonal skills and interests, continue reading to discover your course and career options in the field of acupuncture available in Canberra.
What are the course and study options for acupuncturists in Canberra?
In order to be an acupuncturist in Canberra, you must have completed an undergraduate degree in a field related to acupuncture. There are many different options available such as a Bachelor of Health Science (Acupuncture) and a Bachelor of Applied Science (Chinese Medicine). These are both formally accredited acupuncture courses by acupuncture and Traditional Chinese Medicine industry bodies in Australia. Furthermore, these institutions offer flexible options to accommodate each student's varying study pace and commitments. This includes both on-campus or online streams in case you want to study solely from home.
During your classes, you will learn about a variety of subjects such as pathophysiology, physiology, anatomy and traditional Chinese classical medical theory from industry experts. You will also receive clinical training which will give you the opportunity to put into practice everything that you have learnt in the classroom by working with actual clients.
At the top of this page, you will discover a wide variety of acupuncture courses available in Canberra. Once you shortlist your preferred schools and courses you can contact the educational institution to learn more about their application process, fees and curriculum.
What happens after you complete your acupuncture course in Canberra?
After you complete your undergraduate acupuncture degree, you will be ready to enter the workforce. This will allow you to work in acupuncture or complementary health clinic in Canberra. Additionally, it is highly recommended that you become a member of an association like the Australian Acupuncture and Chinese Medicine Association (AACM). This will help you gain access to networking and professional development opportunities. Some acupuncturists decide to follow a career in one of the following focus areas:
Chronic disease
Sports medicine
As you gain experience and refine your techniques, you should consider starting your own private practice. By being self-employed, you will be able to have a greater degree of control over the management of your practice. If this is an option that you decide to pursue in the future, Natural Therapy Pages will be able to assist you in driving traffic and ascertaining new clients by letting you list your acupuncture services via the practitioner listing page.
If you are looking to expand your knowledge in the field of acupuncture or complementary health, you can pursue a postgraduate degree such as a Master of Chinese Medicine. This will allow you to pursue a career in research or improve your employability as an acupuncture practitioner in Canberra.