What is counselling?
Counselling is a type of talking therapy. It focuses on providing support to individuals dealing with emotional issues and giving them advice to help them control and overcome their behavioural issues. This lets them improve their mental health and wellbeing. Counsellors provide guidance to people dealing with mental health problems, infertility, bereavement, relationship problems, anger management issues, trauma and bullying.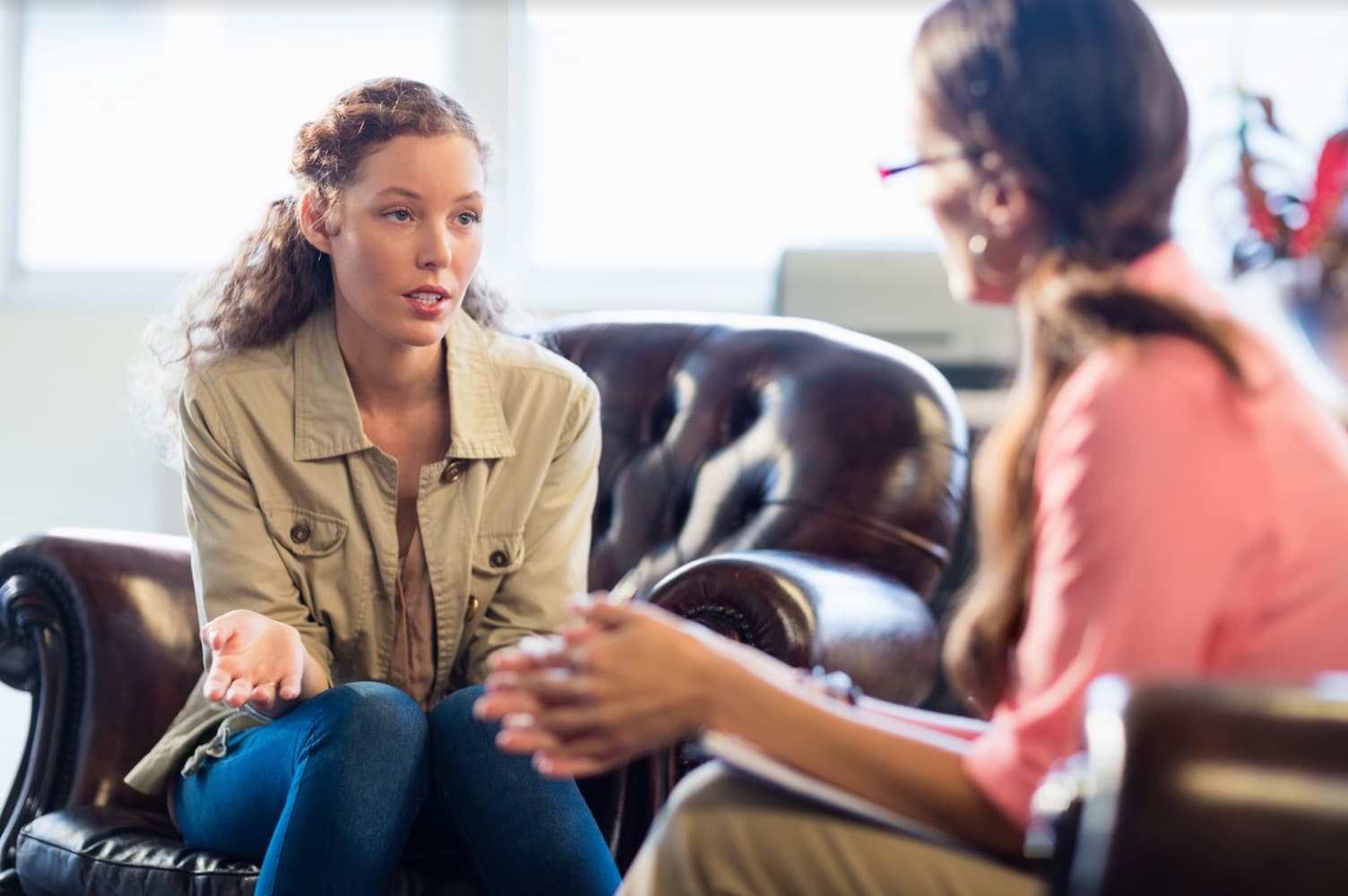 After completing your studies in counselling will be eligible to apply for membership with these professional associations:
Australian Counselling Association (ACA)
Psychotherapy and Counselling Federation of Australia (PACFA)
Should you complete a counselling course?
A career in counselling is perfect for anyone who wants to provide advice to help others overcome their toughest life problems. If this sounds like you, the qualities that you should possess if you're looking to pursue a career in counselling include:
Empathetic and supportive which helps foster a non-judgemental environment where clients feel comfortable in expressing their concerns.
An attentive listener in order to get a better understanding of a client's point of view and concerns.
Clear verbal communication skills to be able to articulate your words in an easy to understand manner while maintaining a calm and professional tone.
If this matches your personal traits and interests, read on to find out more about course and study options in Brisbane.
What are the course and study options for counsellors in Brisbane?
To become an accredited counsellor, you must complete a Bachelor of Counselling since it is formally recognised by Australia's peak counselling associations. Counselling schools in Brisbane offer flexible options so they can fit around your schedule. This includes on-campus, online or blended learning options.
In these courses, you will delve into human psychology, counselling methodologies, counselling ethics, counselling relationships and mental health. Furthermore, the work experience modules, let you put in place all the skills and knowledge that you learned in the classroom in a professional setting.
On this page, you will find a variety of counselling schools within your region. By enquiring with them directly, you will be able to learn more about their curriculum, delivery options and tuition fees.
What happens after you complete your counselling course in Brisbane?
In Brisbane, counselling is an unregulated industry and subsequently, it is important that you improve your credibility to future employers and clients. Therefore, it would be beneficial to join an accredited counselling association. This will allow you to gain access to professional development opportunities and the latest industry updates. After gaining membership, counsellors can work in a range of professional work settings like:
Educational facilities
Community health centres
Rehabilitation centres
Aged care centres
Mental health facilities
Hospitals
Crisis phone lines
Another option that would be available to you once you gain more counselling experience is to start your own private practice. This would give you the opportunity to manage your business and clients however you like. Additionally, if you ever decide to pursue this option, Natural Therapy Pages will be ready to assist you by giving you the chance to list your counselling services online, no matter if you do it face-to-face or via an online session.
Finally, to expand your skills and knowledge, it is highly recommended that you pursue further education through completing a Bachelor of Psychology, Bachelor of Counselling or a Master of Counselling.