What is counselling?
Counselling is a cognitive talking therapy that helps guide people through their behavioural and emotional issues. Counsellors provide a supportive and non-judgemental environment where clients are able to express their issues. They are also responsible for determining the strengths and capabilities of a client so that they can cope with a range of conditions such as:
Depression
Anxiety
Eating disorders
Stress
Infertility
Relationship problems
Bereavement
Low self-esteem
Anger management
Bullying
Trauma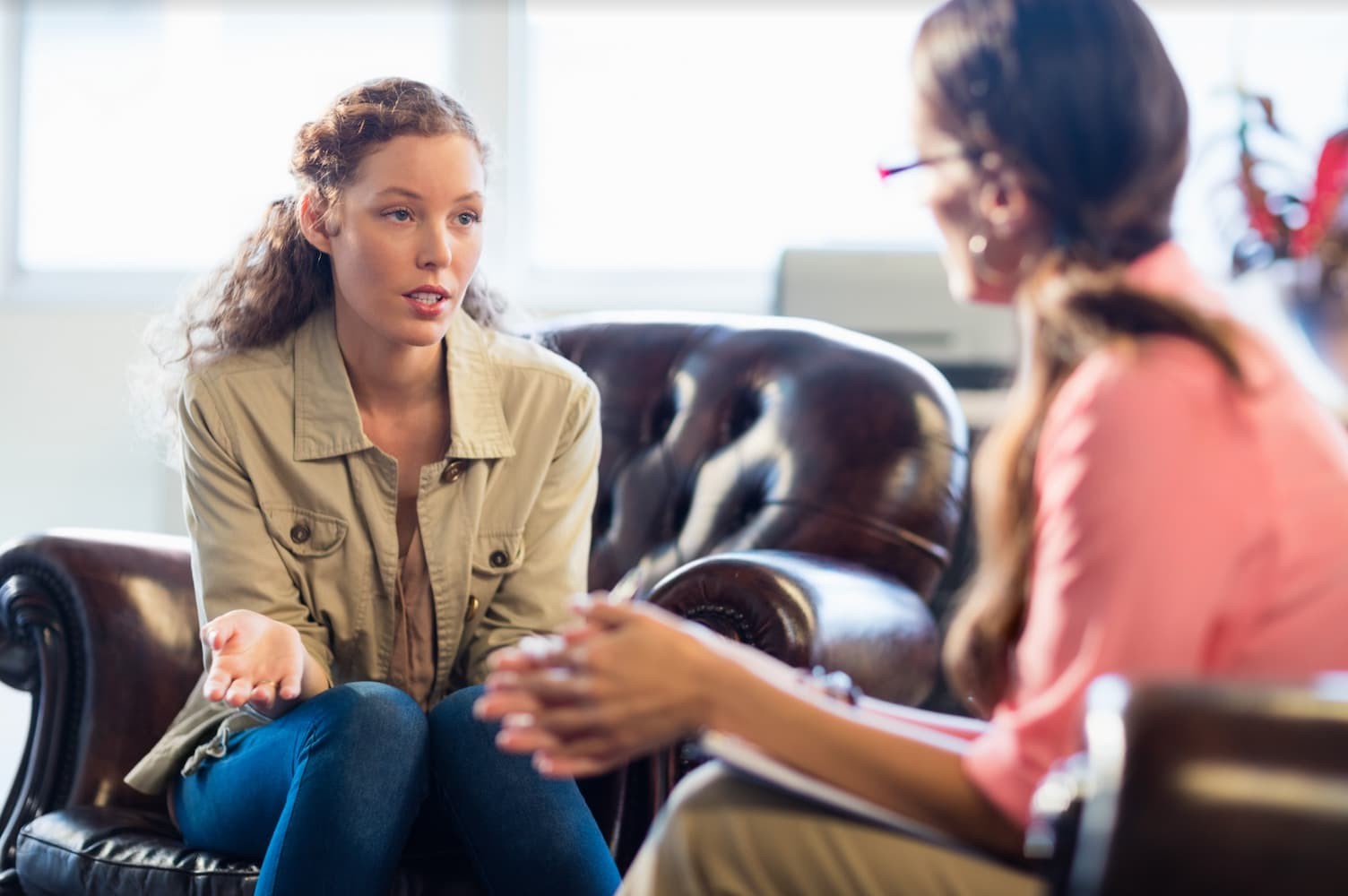 The professional associations that counsellors in Perth can join include:
Australian Counselling Association (ACA)
Psychotherapy and Counselling Federation of Australia (PACFA)
Should you complete a counselling course?
Are you looking to pursue a fulfilling career where you get to assist people to overcome their toughest life problems? If you answered yes, counselling is the perfect career path for you. In order to succeed as a counsellor, you must possess the following skills:
Empathetic and supportive which helps foster a non-judgemental environment where clients feel comfortable in expressing their concerns.
Strong understanding of the ethical and legal obligations that you have to uphold towards clients.
A professional, positive and calm demeanour when communicating with clients is a great way of building trust with them.
If this sounds like you, continue reading so you can learn more about the pathway that you should take in order to become a counsellor.
What are the course and study options for counsellors in Perth?
In order to be a counsellor in Perth, you must complete the undergraduate degree, Bachelor of Counselling. In Perth, there are many different course options and learning pathways that you can choose from in order to suit your preferred learning style. This includes both on-campus and online options.
These classes are taught by counsellors who have extensive experience working in this field. The theory will cover a broad range of topics such as psychology, mental health, counselling methodologies, relationships and ethics. In order to provide a value-adding experience to their students and assist with the process of entering the workforce, they also provide a work experience module to put into practice everything that was learned in the classroom.
If you are ready to start your journey as a counsellor in Perth, you should consider enrolling in a counselling course. On this page, you can explore all the counselling course options available near you in Perth. For more information about their course offerings, duration or fees you can enquire with them directly.
What happens after you complete your counselling course in Perth?
After you obtain your undergraduate degree in counselling, it is highly recommended that you join one of the peak counselling associations in Perth. Additionally, there are a variety of different workplace settings that require counsellors. This includes educational facilities, community health centres, hospitals, rehabilitation centres, mental health facilities and aged care centres.
If you are looking to have a greater deal of control over your work, you will have the option to start your own private practice, further down the line when you obtain more experience as a professional counsellor. If you decide to pursue this option, Natural Therapy Pages can assist you with the process of finding new clients especially as you start off by letting you list your in-person counselling services or via an online session.
Finally, if you want to expand your knowledge of counselling, it is highly recommended that you pursue a postgraduate degree in counselling such as a Master of Counselling.