What is energy healing?
Energy healing is a healing modality that aims to restore energy levels and facilitate the body's healing processes through the mind, emotions, body and spirit. It does this by manipulating the energy flow to the body's meridian systems. This assists the body with healing itself naturally and clearing any blockages. The energy healing philosophy is rooted in the idea that prevention is better than a cure. Some common energy-based healing practices include: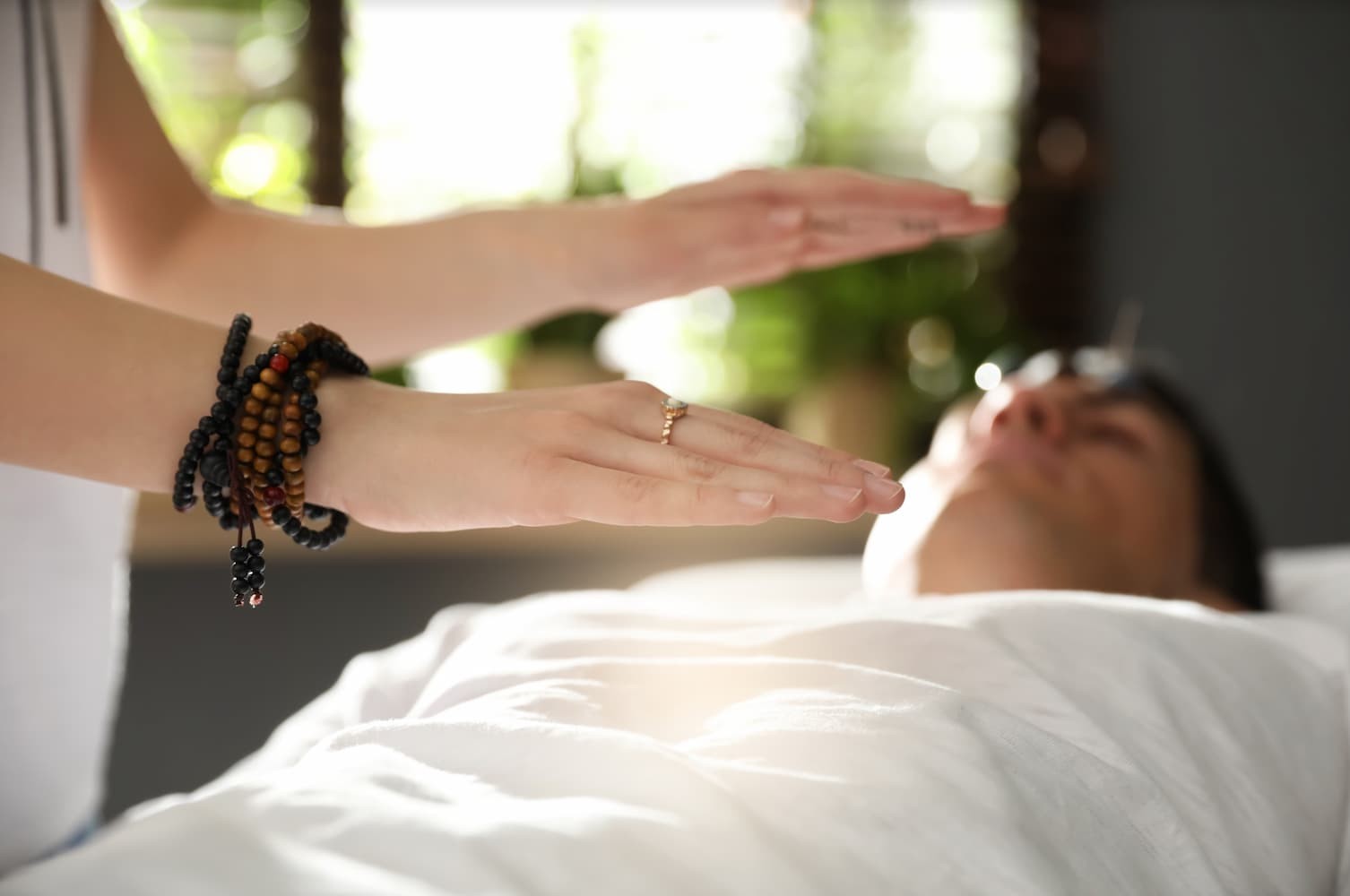 In addition, some industry associations that Brisbane energy healers can be a member of include:
Energetic Healing Association (EHA)
The Australian Holistic Healers and Counsellors Association (AHHCA)
Should you study energy healing?
A career in energy healing is ideal for anyone who has a desire to help others and understands the importance of the role of energy healing in promoting a balanced lifestyle for clients in the long term. To be successful in your energy healing studies and career, you must possess these skills:
A curious mind to learn about how energy fields impact the body and a willingness to update your knowledge on this constantly changing field.
An attentive listener to understand the client's lifestyle, history and expectations. This also includes being aware of any concerns that they raise during the treatment.
A compassionate attitude is a way to build trust with a client which is vital since you will most likely have many consultations with them.
High level of confidentiality by keeping personal and medical information of clients private.
If the above interpersonal skills match yours, continue reading to learn more about your course options in energy healing.
What are the course and study options for energy healers in Brisbane?
Attending an energy healing school is a rewarding experience. Most accredited energy healing schools in Brisbane offer flexible options to work around your commitments such as on-campus, online or blended learning system courses. They can also accommodate your learning pace by giving you both full-time and part-time options.
These courses are taught by experts who have years of experience in Brisbane's energy healing industry. The theory will give you a comprehensive understanding of the history of energy healing, energy medicine, energy fields in the body and energy healing. Furthermore, you'll gain training through assisting clients to address a variety of physical, emotional and even spiritual issues through energy healing.
You will find a comprehensive list of a range of energy healing schools in the Brisbane region on this page. For further information about syllabus, study streams and tuition fees you can enquire with them directly.
What happens after you complete your energy healing course in Brisbane?
Completing energy healing educational courses allows you to pursue a fulfilling career in clinical practice or a complementary health setting. As a result, you will be able to work alongside highly trained traditional medical practitioners on a range of holistic therapy programs. Also, after you gain some experience, you have the option to work in your own private practice, allowing you to set your hours around your preferred lifestyle. Subsequently, if you decide to pursue this career pathway, you can list your in-person or online energy healing services on Natural Therapy Pages.
Once you discover where your interest lies within the complementary health field you will be able to select to complete another course that is tailored towards your interests and aspirations. Many energy healers also find it useful to incorporate these different courses into their daily practices. This will allow you to refine your knowledge in spiritual healing and other related modalities as well as gain in-depth insight in an area of your interest. Some other specialised courses that you can explore include Breathwork, Reiki, Kinesiology and Theta healing.