What is energy healing?
Energy healing is a healing modality that focuses on transferring positive energy to the body. It does this by manipulating the energy flow to the body's meridian systems and clearing blockages in the body so that it can heal naturally. The energy healing philosophy reiterates the importance of prevention through identifying issues before they instigate pain for the body. This helps promote better health by improving their physical, mental, emotional and spiritual state.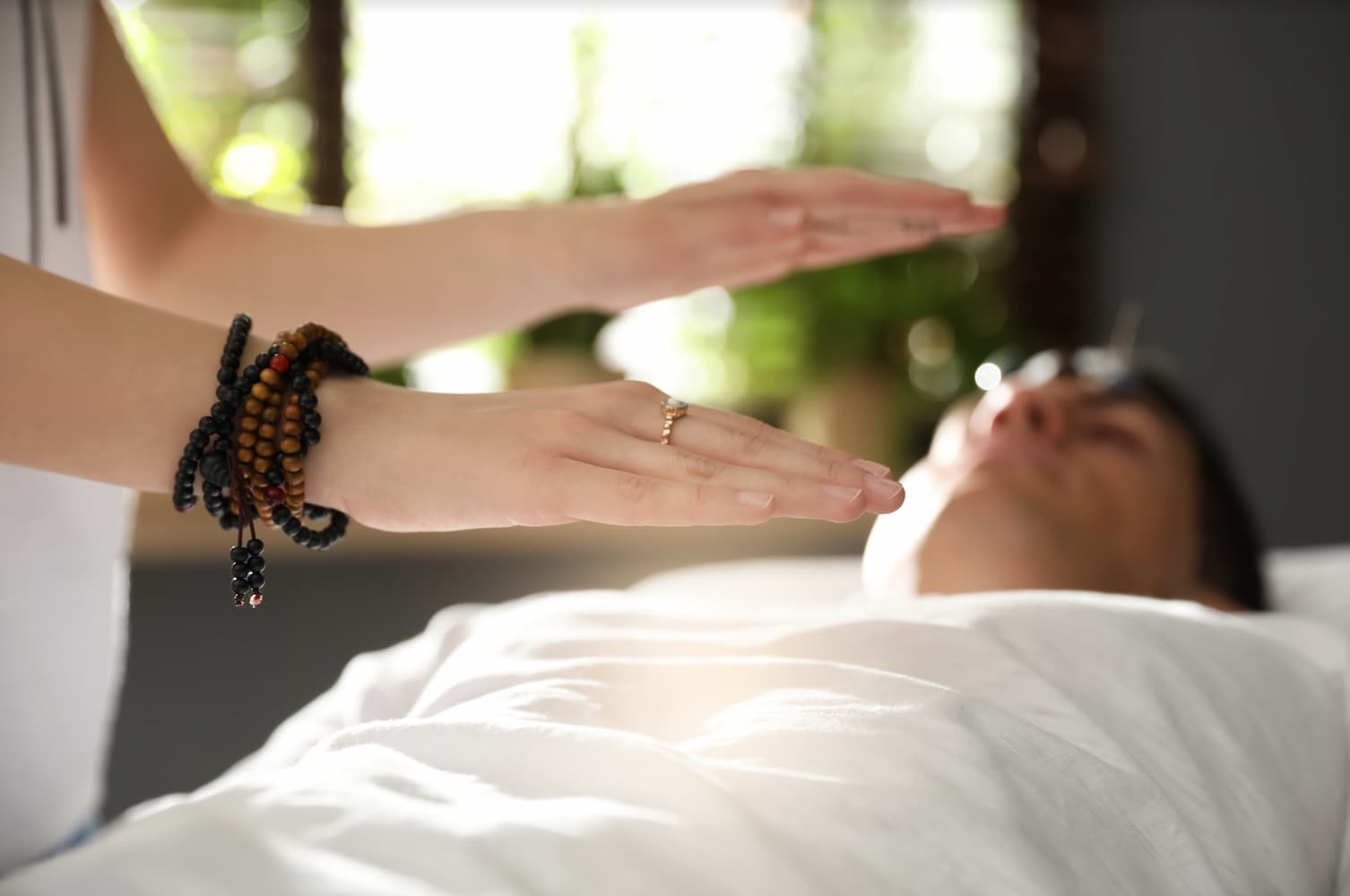 Energy healers help clients that are dealing with anxiety, depression, stress, chronic pain, high blood pressure and emotional distress. Additionally, energy healers make long-lasting change for an individual's overall health by incorporating other energy-based healing practices such as:
After completing your studies in energy healing will be eligible to apply for membership with these professional associations:
Energetic Healing Association (EHA)
The Australian Holistic Healers and Counsellors Association (AHHCA)
Should you study energy healing?
A career in energy healing is perfect for anyone passionate about different types of energy-based healing practices and a willingness to improve other people's wellbeing. The below attributes are integral for anyone wishing to pursue a career in energy healing:
Good problem solver and intuition to detect the underlying causes of illness or disease.
A curious mind and a determination to continually learn new things as the energy healing field is continually changing with the introduction of new ideas.
Empathetic and compassionate attitude to build strong, long-term rapports with clients.
High attention to detail when documenting client's conditions and progress.
High level of confidentiality by keeping any personal and medical information private.
If this sounds like you, Natural Therapy Pages can help you with some advice on how to start your educational journey in energy healing.
What are the course and study options for energy healers in Melbourne?
Energy healing schools in Melbourne are filled with opportunities for aspiring energy healers or anyone who already works in the complementary health industry who wants to upskill. In Melbourne, most energy healing courses offer a range of options for those of you that are looking for flexibility to fit your studies around your commitments through their offering of both on-campus or online.
While studying energy healing, you will be introduced to the history of energy healing. The classes which are taught by professional energy healers who have had years of experience in this field will go over a variety of topics including energy medicine, energy fields in the body and energy healing. Sometimes, these courses will allow you to gain practical first-hand experience of what it is like to work as an energy healer through training that covers a broad range of physical, emotional and even spiritual issues.
If this sounds like something you would be interested in exploring further, Natural Therapy Pages is more than ready to ease the process for you by providing you with a comprehensive list of energy healing courses in Melbourne. You can contact them to learn more about their credentials, course duration and delivery methods.
What happens after you complete your energy healing course?
Once you finish an energy healing course you will be eligible to register with either the Energetic Healing Association (EHA) or The Australian Holistic Healers and Counsellors Association (AHHCA). Most people who recently finished a course in energy healing begin their careers working in clinical practice or complementary health settings. This will give you the chance to work on a range of holistic therapy programs alongside traditional medical practitioners.
Conversely, if you dream about being self-employed, working in a private practice could be for you. This would allow you to have full ownership control over the management of your business. Furthermore, if this is a career path that you do pursue in the future, you will be able to list either your face-to-face or long-distance energy healing services via Natural Therapy Pages website.
Additional courses will allow you to deepen your knowledge, expand your skills through being able to address a broader range of more complex conditions. Some other modalities that you would be able to explore through further education include: