What is Fitness Training?
In fitness training, a fitness or gym instructor guides others through different workout routines or holds workout classes at a gym, health club or sports facility, to improve their fitness level. As well as assisting people with gym equipment, fitness instructors can give advice on how to integrate these into their workout plans so that they can reach their fitness goals.
It is a fitness instructor's job to help people from all walks of life reach the same fitness goals. Additionally, they are responsible for the enrollment of new gym members, equipment maintenance and general administrative duties as well. Fitness instructors are not the same as personal trainers, who provide one-on-one training to clients. The former is responsible for all activities that take place in the gym, while the latter only focuses on the needs and specific goals of their client. Personal trainers can do what gym instructors do, if they want to, but not the other way around.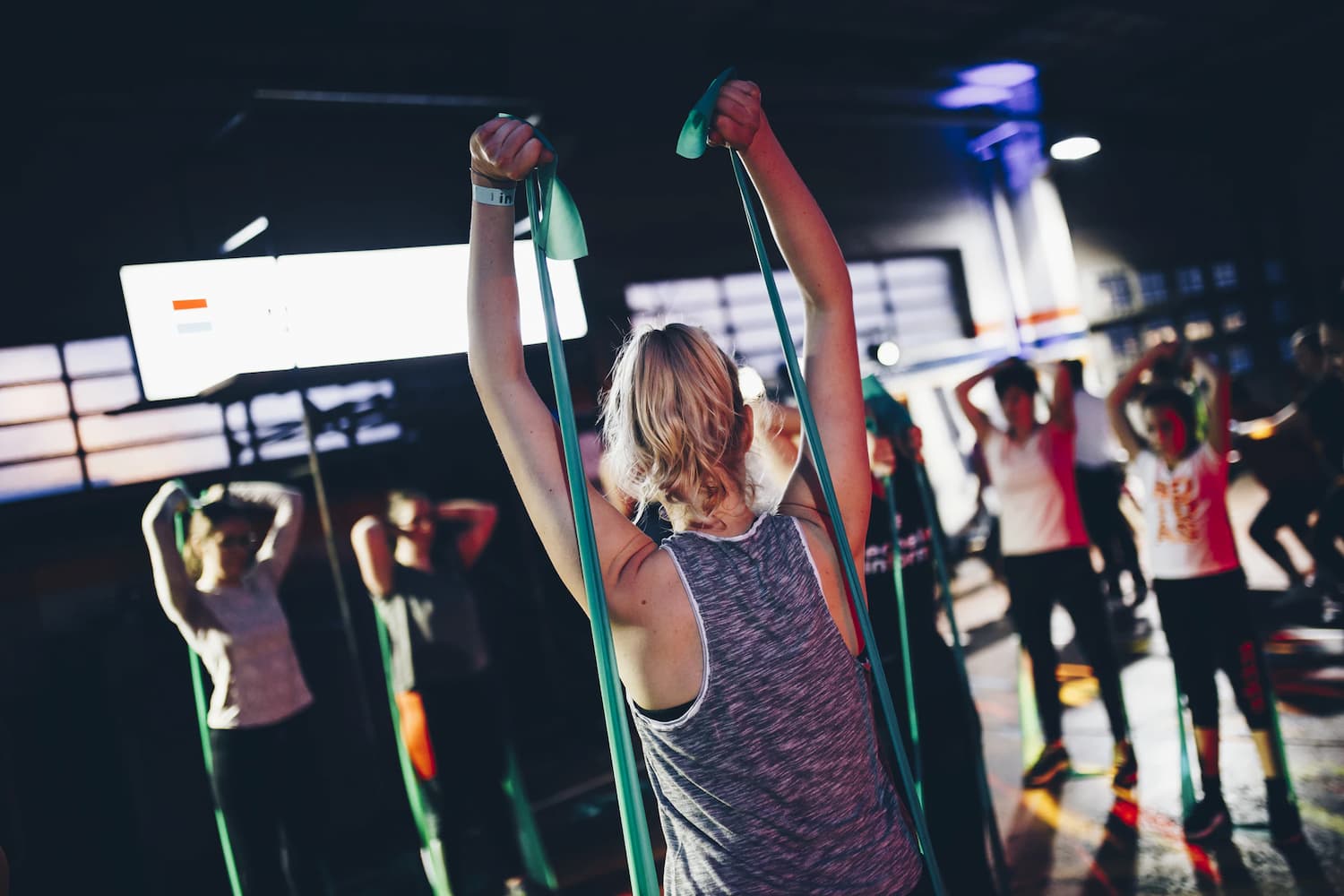 Why Study Fitness Courses?
Completing a fitness course will equip you with all the knowledge and skills needed to thrive in a gym environment or other fitness facilities, and gain the confidence to help other people achieve their fitness goals. Regardless of your professional or educational background, fitness courses can enhance your personal growth and give you access to many possibilities in Australia's health and wellness industry.
What Does It Take to Study a Fitness Course or Become a Practitioner of It?
Passion is key in succeeding in fitness courses. You must be enthusiastic about learning, spreading and promoting the benefits of training to multi-levels of health. The best fitness instructors and personal trainers are passionate about what they do and eager to guide others to a fitter, healthier life. Passion is not the only thing you need as you'll be interacting with all types of people in the course of your job. You'll need to exercise discipline, determination and excellent social and communication skills as well to be able to establish a strong rapport with your clients.
Course and Study Options for Fitness
In order to become a fitness instructor in Australia, you must complete the Certificate III in Fitness, an accredited course recognized by the fitness industry and the minimum qualification required. It's a 12-month program that can be completed on-campus or via distance learning. If you maintain a full-time job, you can choose an evening or weekend class depending on your availability.
If you want to become a certified personal trainer, you will have to complete the Certificate IV in Fitness which takes another year. Earning this credential will allow you to run one-on-one training sessions with clients and create fitness plans that are tailored to their fitness needs and goals. As with the first program, you can complete this course in a traditional face-to-face class or study online for greater flexibility.
How to Choose a School or Course in Fitness
Gaining a fitness qualification from a reputable college in Australia is the first step to becoming a competent gym instructor or personal trainer. To turn your dream into reality, check out the list of qualified course providers at the top of this page and feel free to contact them directly to enquire about their course fees, payment plans, instructors and potential career pathways for their graduates.