What is hypnotherapy?
Hypnotherapy is s type of psychotherapy that strives to help people cope and subsequently overcome a range of problems. Hypnotherapists help people who are going through a wide range of physical and physiological issues such as:
Addictions
Anxiety
Stress
Depression
Fears and phobias
Bad habits
Weight loss
Chronic pain
Low self-confidence and self-esteem
Bereavement
Grief
Childbirth preparation
Insomnia
Irritable bowel syndrome (IBS)
Performance anxiety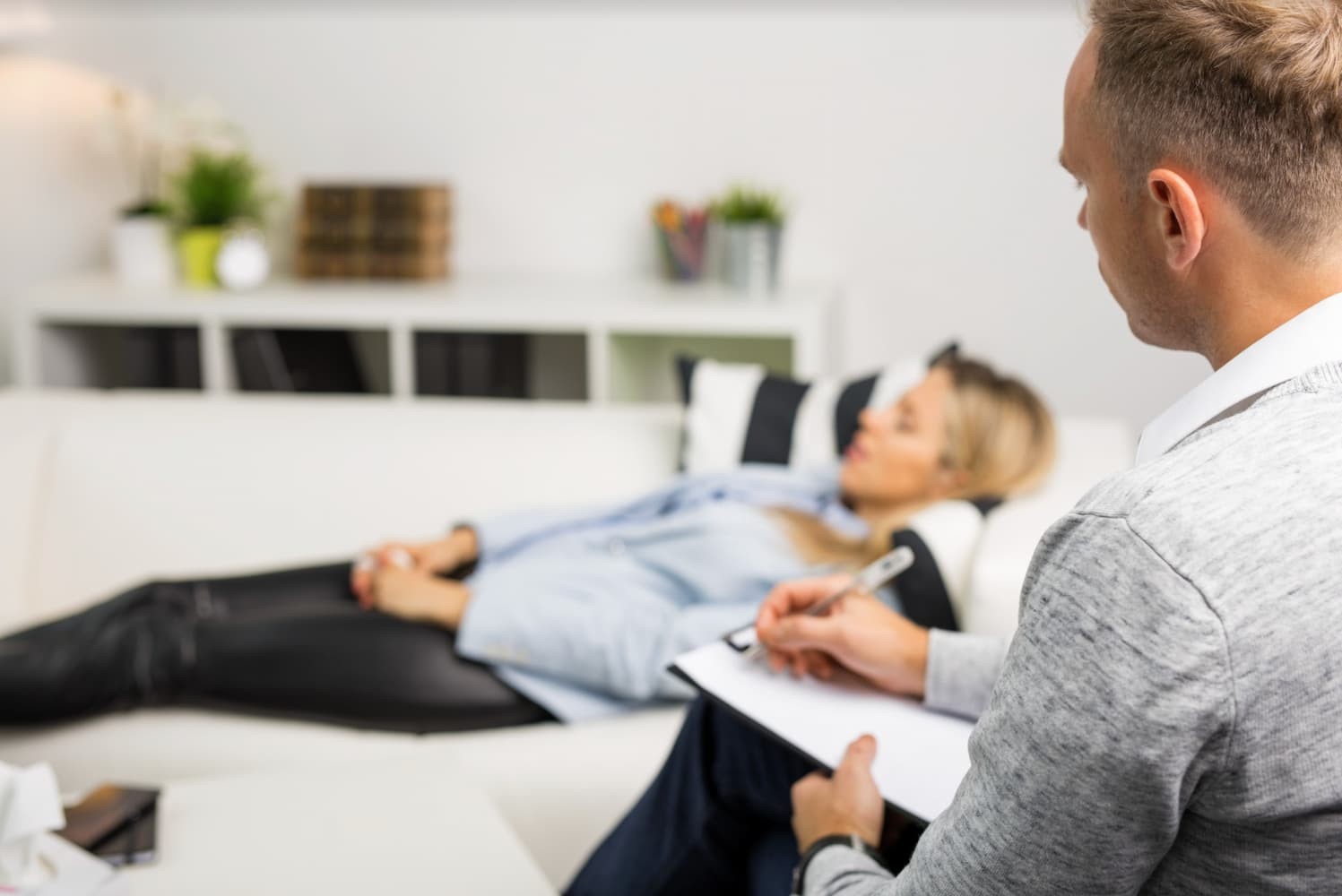 In the Melbourne University area, there are many associations that hypnotherapists can join such as:
Australian Hypnotherapists Association (AHA)
Hypnotherapy Council of Australia (HCA)
Professional Clinical Hypnotherapists of Australia (PCHA)
Australian Society of Clinical Hypnotherapists (ASCH)
Should you study hypnotherapy?
Hypnotherapy is perfect for anyone who wants to learn about how this treatment can influence a person's behaviour and mindset. People who work in hypnotherapy usually possess the below attributes:
Good time management and organisational skills when managing appointments while still providing each client with the best possible service and advice.
Strong critical thinking skills when tailoring a hypnosis session according to the client's problems and symptoms.
A patient and empathetic attitude especially when dealing with clients as a way to build trust with them.
Strong listening skills in order to better understand a patient's problems, medical history and lifestyle.
If the above career aspirations and interpersonal skills match yours, continue reading to find out more about your hypnotherapy study and career options in the Melbourne University area.
What are the course and study options for hypnotherapists at Melbourne University?
If you are looking to gain a better understanding of what the work of hypnotherapists entails, there are many short-term weekend courses or training certification programs that allow you to learn more about the hypnotherapy profession. After completing either one of these courses and you decide that you want to pursue a career in hypnotherapy, you should enrol in a Diploma in Hypnotherapy. This is the minimum educational requirement of being a hypnotherapist in the Melbourne University region.
Additionally, if you are looking for flexible study options, there are many different delivery streams such as on-campus, online and blended learning courses. This allows you to study at your own pace. Nonetheless, these courses will go over a range of topics including hypnotherapy, psychotherapy and counselling. Plus, you will have the opportunity to put into practice everything that you learn through the practical work experience module.
This page will provide you with a range of hypnotherapy study options near you. For any further questions about their study options, curriculum or tuition fees you can contact the school directly.
What happens after you complete your hypnotherapy course at Melbourne University?
Graduates of hypnotherapy will then be eligible to register with the Australian Society of Clinical Hypnotherapists (ASCH) association. Additionally, there are a number of workplaces that are constantly looking for hypnotherapists to join their practice either in clinical or multidisciplinary clinical settings
Furthermore, you will also have the opportunity to start your own practice where you can have control over the days you work and how you manage your business. This will give you the chance to list either your in-person hypnotherapy services via the website, including online hypnotherapy on Natural Therapy Pages' practitioner listing pages.
Finally, you can improve your employability. You can complete an undergraduate or postgraduate qualification with a specialisation in hypnotherapy.