What is kinesiology?
Kinesiology is a branch of energetic medicine that looks at how the muscle coordinates the body. Muscle responses and the root causes of body imbalances can be determined through the body's feedback systems. Through a kinesiology treatment, it will allow a client to improve their wellbeing by reducing emotional and physical stress, diminishing muscle injury and improving joint functions. Kinesiologists help people dealing with:
Allergies
Bone and joint pain
Emotional issues
Fatigue and insomnia
Hormonal imbalances
Nervous disorders
Stress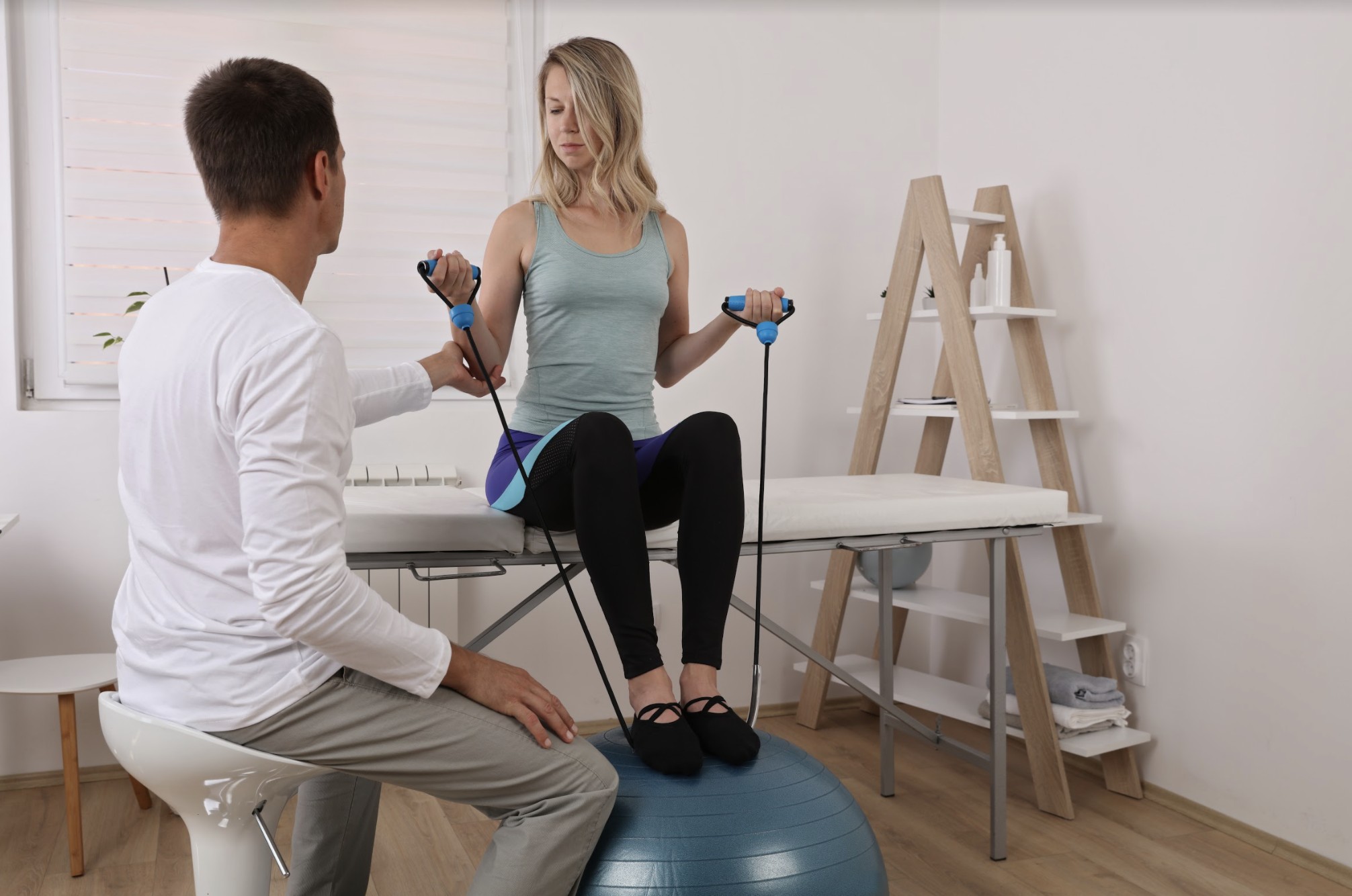 For kinesiologists to keep up to date with the latest industry trends, kinesiologists subscribe to either one of these kinesiology associations:
Australian Kinesiology Association
Australian Institute of Kinesiologists
Should you study kinesiology?
Are you interested in having a career where you uncover the importance of energetic medicine in improving one's health and wellbeing? If this sounds like something you want to explore, kinesiology is the perfect career for you. Also, it is important to also take into consideration some of the traits possessed by successful kinesiologists like:
An ability to build and strengthen relationships with clients, especially considering you will be working with a lot of them over a long period of time.
Strong listening skills in order to get an in-depth understanding of a client's current health which examines their medical history and symptoms. This also includes being aware of any concerns they have at any point of the consultation.
Critical thinker who can determine the root cause of the problem which ensures a rehabilitation program is better tailored to the client's needs.
A clear and empathetic communicator who can accurately go over treatment plans and address any questions the client may have in an easy-to-understand manner.
Continue reading to discover the next steps that you should take to begin your journey of becoming a kinesiologist in Brisbane.
What are the course and study options for kinesiology in Brisbane?
If you are interested in learning more about kinesiology before committing to a long-term qualification, there are many introductory courses offered in Brisbane. However, if you are set on pursuing a career in kinesiology you must complete a Certificate IV in Kinesiology or a Diploma of Kinesiology. This formally accredited program is nationally recognised by kinesiologists. You are also given the choice to complete it either on-campus, online or through a blended learning system.
These courses are taught by kinesiology professionals with extensive experience in this field. They will go in-depth into a range of topics like applied physiology, anatomy and different systems of the body. Furthermore, in the practical modules, you will learn how to administer a clinical practice
If you are ready to pursue a career in kinesiology, Natural Therapy Pages has curated a list of kinesiology courses available in Brisbane. If you have any specific questions about the course, all you have to do is get in touch with the course provider directly for more clarification.
What happens after you complete your kinesiology course in Brisbane?
After completing a kinesiology course, you are finally able to start your professional career. Kinesiologists have a lot of flexibility when it comes to the type of workplace. This includes being able to work in an occupational health department, rehabilitation centre or a primary healthcare facility.
Furthermore, you can start your own private practice which gives you the ability to decide how to manage your schedule and clients. Natural Therapy Pages is able to support you if you decide to go with this option by giving you the chance to list either your face-to-face kinesiology services or online consultation on the website.
Finally, to improve your employment opportunities, it is necessary to seek out ways to expand your knowledge of kinesiology. You can do this by completing additional courses such as a Graduate Diploma in Kinesiology.