What is kinesiology?
Kinesiology is a form of holistic health that uses biofeedback mechanisms to determine muscle responses and the root cause of body imbalances. It is a non-invasive energetic healing method that views the body's structural, chemical and emotional as interdependent.
Kinesiologists treat a range of problems and complications such as allergies, joint pain, emotional issues, insomnia, hormonal imbalances, nervous disorders and stress. They play an important role in supporting the body energetically and improving an individual's long-term health and wellbeing by:
Reducing emotional, physical and mental stress
Lowering muscle injury
Improving muscle and joint functions
Enhancing learning abilities
Improving sports performance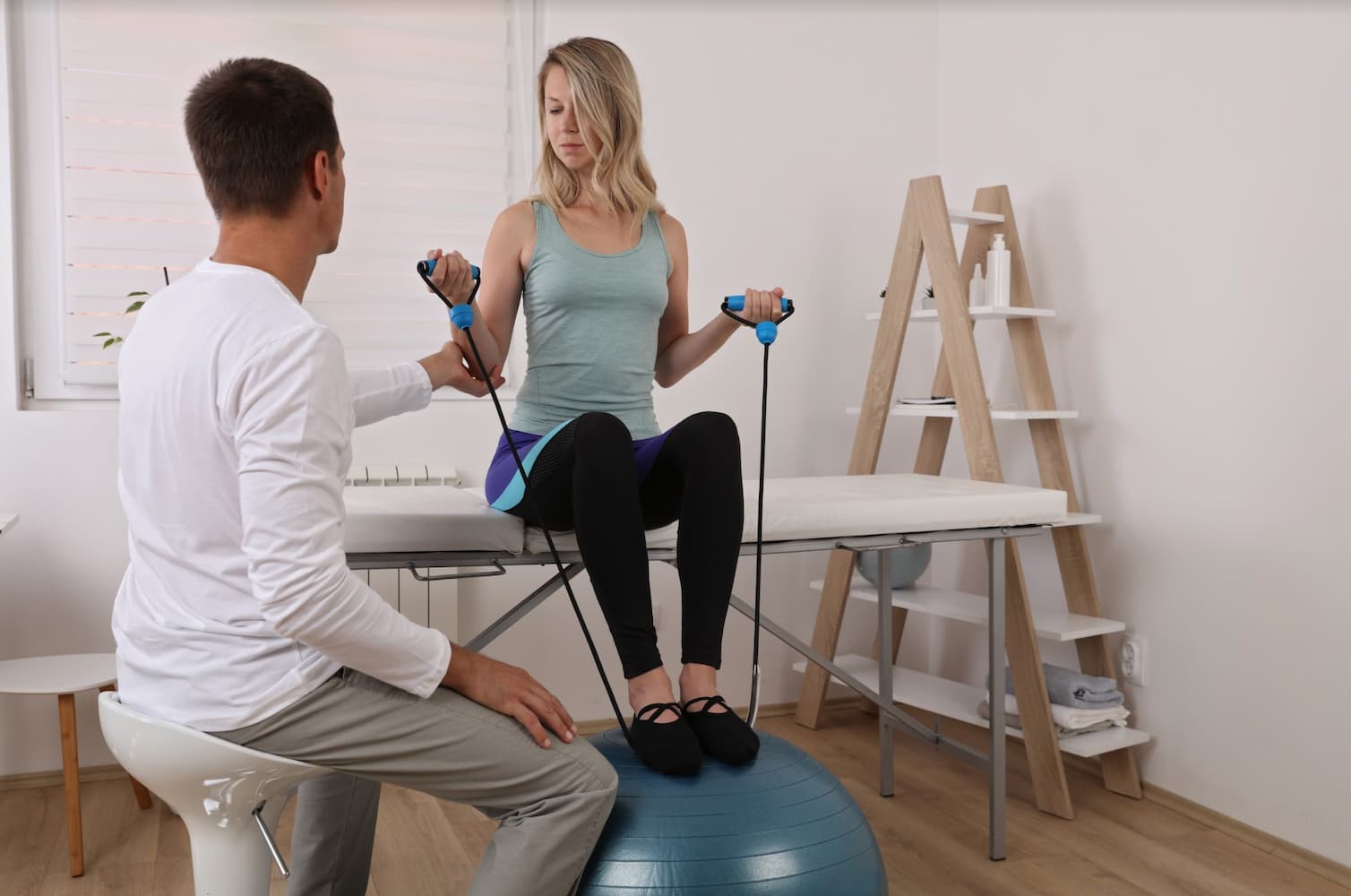 Some professional associations available for those that complete a kinesiology course in Perth include:
Australian Institute of Kinesiologists (AIK)
Australian Kinesiology Association (AKA)
Should you study kinesiology?
A career working as a kinesiologist is perfect for anyone who is passionate about guiding others to achieve a balanced and tension-free lifestyle. The qualities that you must possess if you're looking to pursue a career in kinesiology include:
Empathetic and attentive listening skills to understand a client's medical history, lifestyle and intended final outcome from the consultation.
Strong verbal communication skills when explaining different treatment plans with clients. This will also allow you to build trust by supporting clients emotionally.
Strong decision-making skills to pinpoint the problem and create a tailored rehabilitation plan.
For further information on how to start your journey in kinesiology, continue reading to learn more about the course and career opportunities that are available to you if you decide to pursue this rewarding pathway.
What are the course and study options for kinesiology in Perth?
if you are looking for a shorter learning pathway, you can complete an introductory course that will give you a brief overview of kinesiology and the work of kinesiologists. After completing this course and you decide that this is the right career path for you, you can pursue further education.
To become an accredited kinesiologist in Perth, you must complete a Certificate IV in Kinesiology or a Diploma of Kinesiology because it is a formally recognised qualification by Perth's peak bodies for kinesiologists. Most kinesiology courses in Perth offer a range of options for those of you that are looking for flexibility to fit your studies around your personal and professional commitments. This includes an on-campus, online or through a blended learning system.
These classes are taught by professional teachers who have extensive experience in the kinesiology sector. The theoretical aspects of these classes cover a range of topics like anatomy, body systems and applied physiology and their interrelationship. Furthermore, you will gain practical experience through being able to work in a clinical practice setting which will teach you about how to conduct a kinesiology consultation and communicate with clients.
On this page, you will find a comprehensive list of a range of kinesiology schools in the Perth region. You can enquire with them to find out more information about their curriculum, course duration and payment schemes.
What happens after you complete your kinesiology course in Perth?
Once you finish your course in kinesiology and gain your certification you are eligible to join the Australian Institute of Kinesiologists (AIK) which is a prerequisite for all kinesiologists in Perth before they start working. Kinesiologists have the opportunity to work in a variety of health settings such as primary healthcare facilities, occupational health departments and sports and rehabilitation centres. However, the complementary health sector is constantly changing with new opportunities coming up for complementary health practitioners that use key concepts of kinesiology.
On the other hand, you can establish a private practice where you can set your own hours and manage your business. Through this option, you will be able to list your in-person or online services on Natural Therapy pages. In both cases, you are required to upskill as part of the Continuing Professional Education (CPE) program.
Finally, lifelong learning is a core aspect of growing professionally in kinesiology that does not stop once you complete your initial qualifications. It is highly recommended that you also complete a Graduate Diploma course in Kinesiology to improve your employability in the kinesiology sector.