What is massage therapy?
Massage therapy involves manipulating the soft tissues of the body in order to improve circulation and relieve muscular tension. Massage therapists utilise a variety of techniques to relax the nervous system, promote general wellness, ease anxiety, decrease stress hormones in the body, relieve pain and treat other health conditions, such as insomnia, arthritis, frozen shoulder, carpal tunnel syndrome, sports injuries and digestive issues.
The following associations provide massage therapists in Albury with many opportunities to enhance their professional development and to advance their careers:
Association of Massage Therapists (AMT)
Australian Natural Therapists Association (ANTA)
Massage Association of Australia (MAA)
Massage & Myotherapy Association (MMA)
Myotherapy Association Australia (MAA)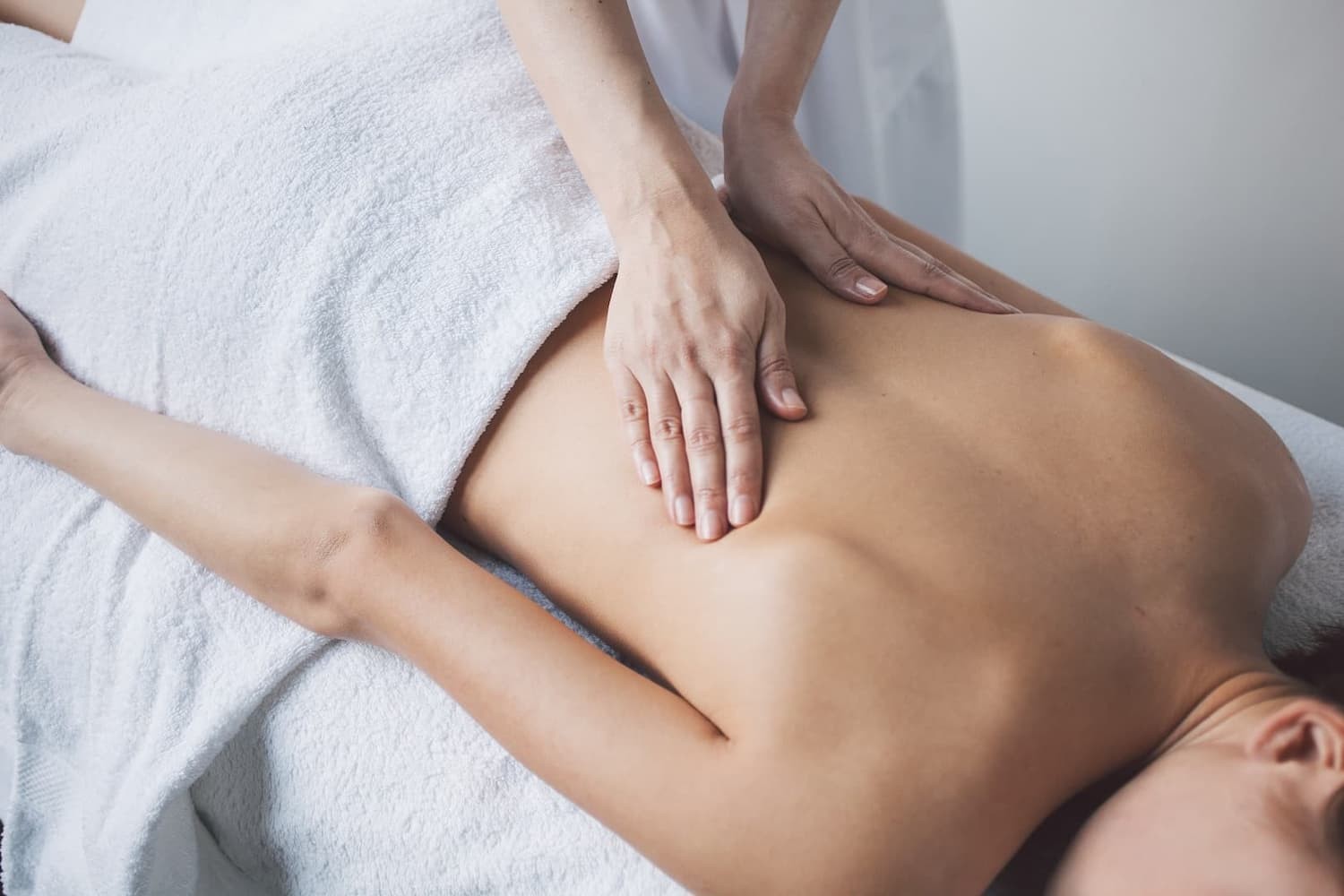 Should you study massage therapy?
Not only does massage help treat somatic conditions like low back pain; it has beneficial effects on mental health as well. Additionally, there are many career possibilities in the field of massage therapy. If you want to become an effective massage therapist, you will need to have certain personal attributes such as the following:
Patient and capable of listening to others so that you can provide your clients with quality service.
Hardworking and ready to go the extra mile to provide clients with the best possible care and ensure their comfort throughout the session.
Good communication skills in order to be able to explain certain things about your client's condition and ensure they are comfortable and know what their treatment plan entails.
A natural problem solver who can adapt to each client's needs.
A people person who can effortlessly develop rapport with clients.
A solid background in anatomy and physiology so that you can identify and treat problematic muscle groups.
Do these qualities resonate with you? If so, continue reading to find out where you can study massage therapy and earn your qualification.
What are the course and study options for massage therapy in Albury?
If you consider your options before signing up for anything, it's easy to find the best massage therapy course in Albury. One of the best things about studying in the city is you have the option of taking your classes on campus, online, or through a blended learning program. What's more, there are many course providers who allow students to choose their preferred study mode. It doesn't matter if you're studying full-time, part-time, on weekends or at night, you'll get the same level of education as anyone else.
For those who have never experienced massage, you can take a taster course or a weekend workshop to learn more about its many benefits. Additionally, it's a great way to practise basic massage techniques.
If you want to provide massage services professionally or use it alongside another form of therapy, you need a Certificate IV in Massage Therapy. The program can be completed in 6 to 12 months depending on your study method.
Courses leading to a diploma or advanced diploma are also available. They cover a broader scope of learning and can take one to two years to complete, depending on the program you enrol in.
You can see a list of top-rated massage schools in Albury at the top of this page. Feel free to contact any school of your choice if you have questions about their curriculum, course fees, or the backgrounds of their instructors.
What happens after you complete your massage course?
After graduating from a massage course in Albury, you won't have a problem finding a job. There is always a demand for trained individuals who can treat patients with an injury or disease through the use of different massage techniques. You could work in a fitness center, spa, massage clinic, or resort hotel. Although massage therapists are free to choose where and how to work, they must adhere to their organisation's code of ethics and the statutory codes of practice in New South Wales, which include:
Public Health Act 2010
Health Care Complaints Act 1993
Health Records and Information Privacy Act 2002
Children and Young Persons (Care and Protection) Act 1998
NSW Code of Conduct for Unregistered Health Practitioners
If you are interested in self-employment, it's possible to open your own massage business where people can come in for treatment to reduce their stress or improve their health. Listing your business on the Natural Therapy Pages' practitioner listing pages is a great way to attract more customers to your clinic and ensure rapid growth.
The possibilities are endless when it comes to what you can do after completing a massage therapy course. In fact, you can use your qualification to further your education and pursue other career opportunities. There is no better way to enrich your professional life than by taking a course in any of the following areas: