What is reflexology?
Reflexology is a type of complementary medicine that stems from the principles of Traditional Chinese Medicine. Reflexology is the process of using compression massage on reflex points of the hand, feet, legs or face. The benefits of this type of treatment include reducing pain, eliminating toxins from the body as well as improving mood and sleep. As a result, they treat a range of physical and psychological problems like:
Back and shoulder pain
Colds and flu
Headaches
Stress and anxiety
Low energy levels
Neurological diseases
Menstrual pain
Respiratory problems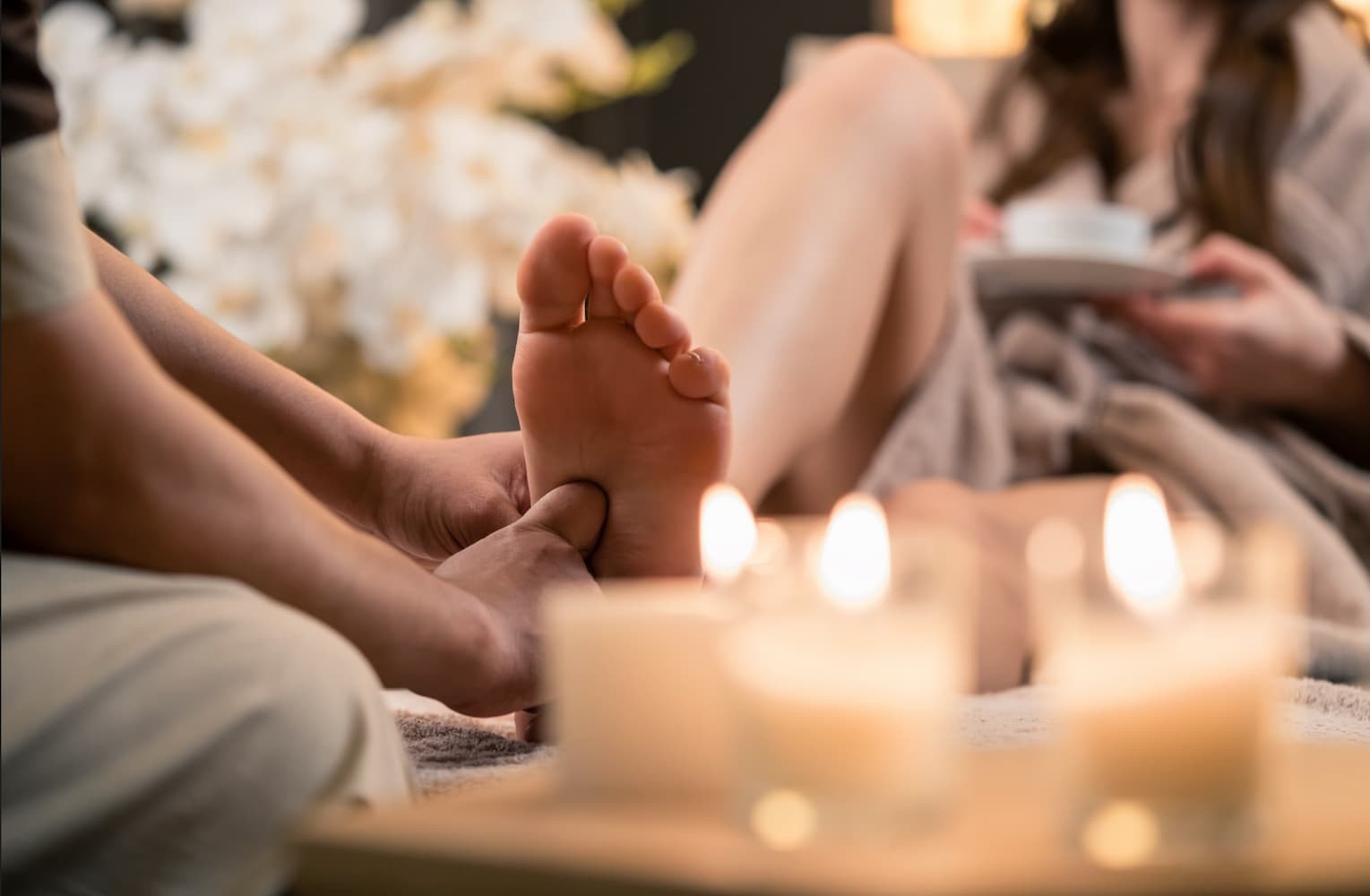 Some professional associations available for those that complete a reflexology course in Sydney include:
Reflexology Association of Australia (RAoA)
Australian Traditional Medicine Society (ATMS)
Should you study reflexology?
A career in reflexology is perfect for anyone passionate about health and wellness and a willingness to help others feel better by alleviating pain. The below attributes are integral for anyone who wants to succeed in their studies and career in reflexology:
Good listener who can get an in-depth understanding of the client's needs and concerns.
Excellent communication skills by communicating with clients at all stages of the consultation especially before and during the actual treatment.
Patience and compassion when going over proposed treatment plans as a means to support clients emotionally and subsequently build trust with them.
High attention to detail to determine the pain points of the problem before proceeding with the treatment.
Continue reading to learn more about your study options that will help achieve your goal of becoming a reflexologist.
What are the course and study options for reflexology practitioners in Sydney?
A certification course will go over some theoretical aspects, reflex point locations and methods of reflexology. However, to become an accredited reflexologist in Sydney, you must complete a Diploma of Reflexology since it is formally recognised by the Reflexology Association of Australia (RAoA). In Sydney, most certified reflexology courses offer a range of options for those who are looking for flexibility by offering both on-campus and online streams.
The theoretical aspects will dive into determining organ systems in the body and analysing reflex points. It will also give you a chance to gain work experience through supervised clinical practice. Furthermore, you will learn important business skills that all reflexologists use on a daily basis such as how to communicate with clients, OHS procedures and managing a practice.
To start your journey today, all you have to do is scroll up to find a comprehensive list of a range of reflexology schools in Sydney. You can contact them to learn more about their payment schemes, curriculum and delivery options.
What happens after you complete your reflexology course in Sydney?
Graduates from a government-accredited reflexology school will be able to register with the Reflexology Association of Australia (RAoA). This accreditation is important as it helps improve your credentials as a reflexologist. Working as a reflexologist allows you to pursue a fulfilling career in any health and wellness workplace settings like clinics, hospitals, fitness centres or health spas. Additionally, you can also start your own private practice where you would have full managerial ownership over your business and clients. This would give you the opportunity to list your reflexology services on Natural Therapy Pages.
Finally, the process of learning and expanding your knowledge does not stop after you get your Diploma. By completing a Bachelor of Complementary Medicine or a Bachelor of Health Science you can develop specialised knowledge in an area of your interest within the reflexology field.