What is reflexology?
Reflexology is a type of Traditional Chinese Medicine healing system that strives to maintain a healthy flow of vital energy throughout the body so that it can protect itself from diseases. This subsequently allows a client's healing mechanism to function better. It involves the application of pressure on different reflex points like the hand, feet, legs or face using both the finger and thumbs. Reflexologists help patients who are dealing with physical, mental and emotional problems like:
Headaches
Stress and anxiety
Colds and flu
Back and shoulder pain
Infections
Infertility
Hormonal imbalances
Digestive problems
Side effects of cancer treatment
Poor blood circulation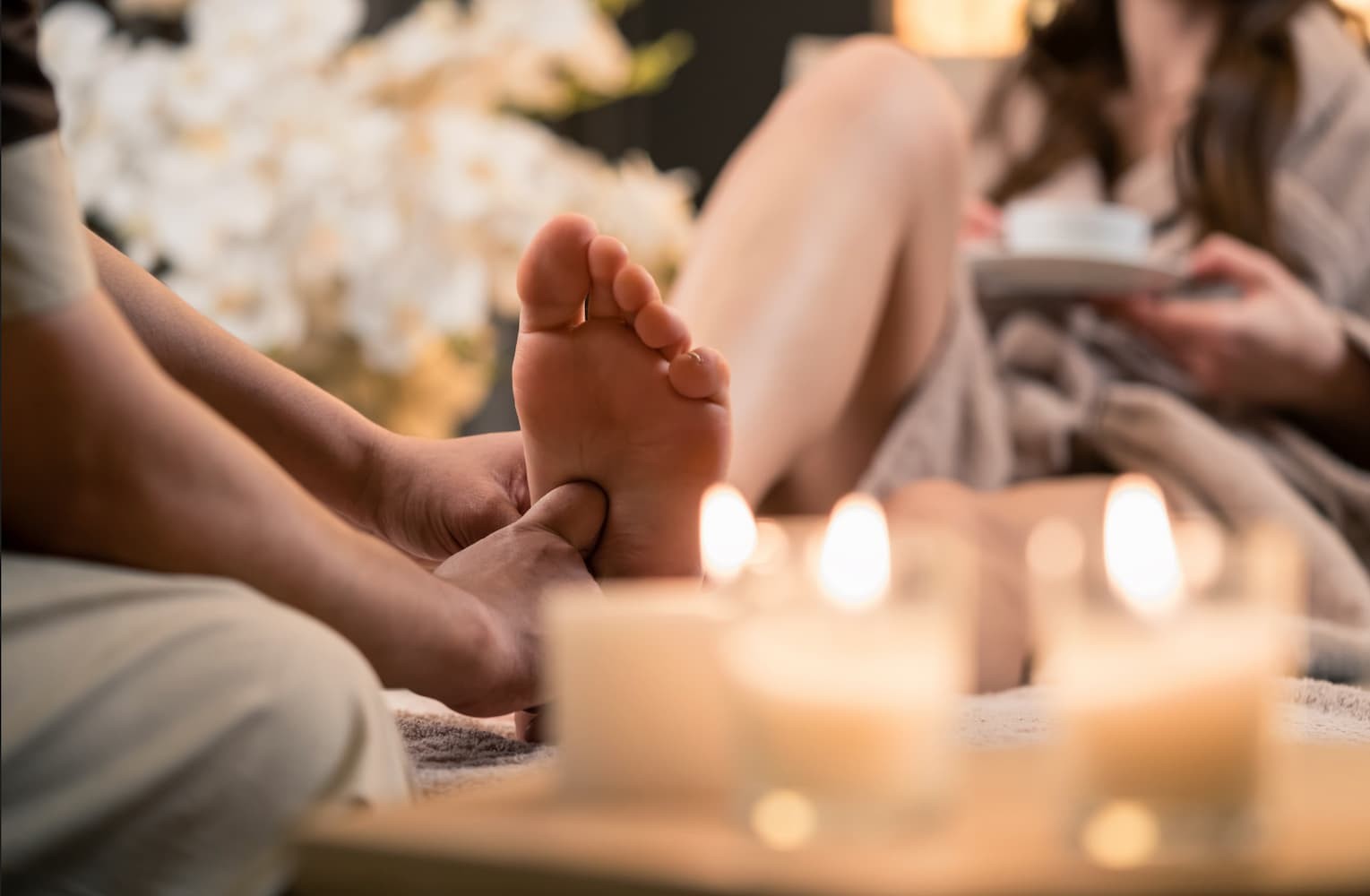 In addition, some industry associations that Melbourne reflexologists can be a member of include:
Reflexology Association of Australia (RAoA)
Australian Traditional Medicine Society (ATMS)
Should you study reflexology?
Reflexologists are dedicated to improving people's health and understand the importance of the role of reflexology in reducing stress and pain for clients in the long term. To be successful in your reflexology studies and career, you must have these skills:
Strong communication and listening skills when going over proposed treatment plans. By supporting them emotionally, it would allow you to build trust with a client.
Strong critical thinking skills to determine the imbalance in the body by identifying the root cause of the problem before proceeding with the treatment.
Dependable and strong organisational skills demonstrated when documenting client's conditions and progress.
Looking to stay fit and healthy by being physically active throughout the workday.
High levels of integrity of clients' privacy by keeping any personal and medical information private.
What are the course and study options for reflexology practitioners in Melbourne?
A short introductory weekend or certification course will give you a brief overview of core theoretical concepts of reflexology. However, to become a reflexologist in Melbourne, it is a minimum requirement that you complete a Diploma of Reflexology. Many reflexology schools offer both full-time and part-time options for those of you with other work or family-related commitments. Additionally, you also have the flexibility to complete them on-campus, online or through a flexible learning system.
While studying reflexology, you will be introduced to anatomy and physiology topics. This will give you the important foundations in determining how to locate reflexology points, identifying imbalances in the body and treating a variety of conditions. You will also complete a supervised clinical practice where you will gain important business skills such as learning about OHS processes, managing a practice and the best practices when it comes to communicating with clients.
On this page, you will find a comprehensive list of a range of reflexology schools in Melbourne. You can enquire with them to find out more information about their program or tuition fees.
What happens after you complete your reflexology course in Melbourne?
Once reflexologists finish their Diploma they are required to sign up to be a member of the Reflexology Association of Australia (RAoA) which improves a practitioner's credibility. Most reflexologist graduates begin their careers in either a hospital, clinic, nursing home or spa. After you gain some experience, you have the option to work in your own private practice, giving you the opportunity to set your own schedule. Through this alternative, you would be able to list your reflexology services with Natural Therapy Pages.
If you are looking to expand your knowledge and skillset in reflexology, you should consider completing an undergraduate degree with a focus on reflexology through either a Bachelor of Health Science or a Bachelor of Complementary Medicine.