What is reflexology?
Reflexology is a type of Traditional Chinese Medicine. It aims to ensure a healthy flow of vital energy throughout the body. This subsequently protects the body from diseases and improves the healing mechanism. Reflexologists achieve this by applying pressure on a variety of different reflex points on the hand, feet, legs or face. Additionally, reflexologists treat people who are currently experiencing complications with:
Back and shoulder pain
Colds and flu
Digestive problems
Headaches
Hormonal imbalances
Infertility
Poor blood circulation
Stress and anxiety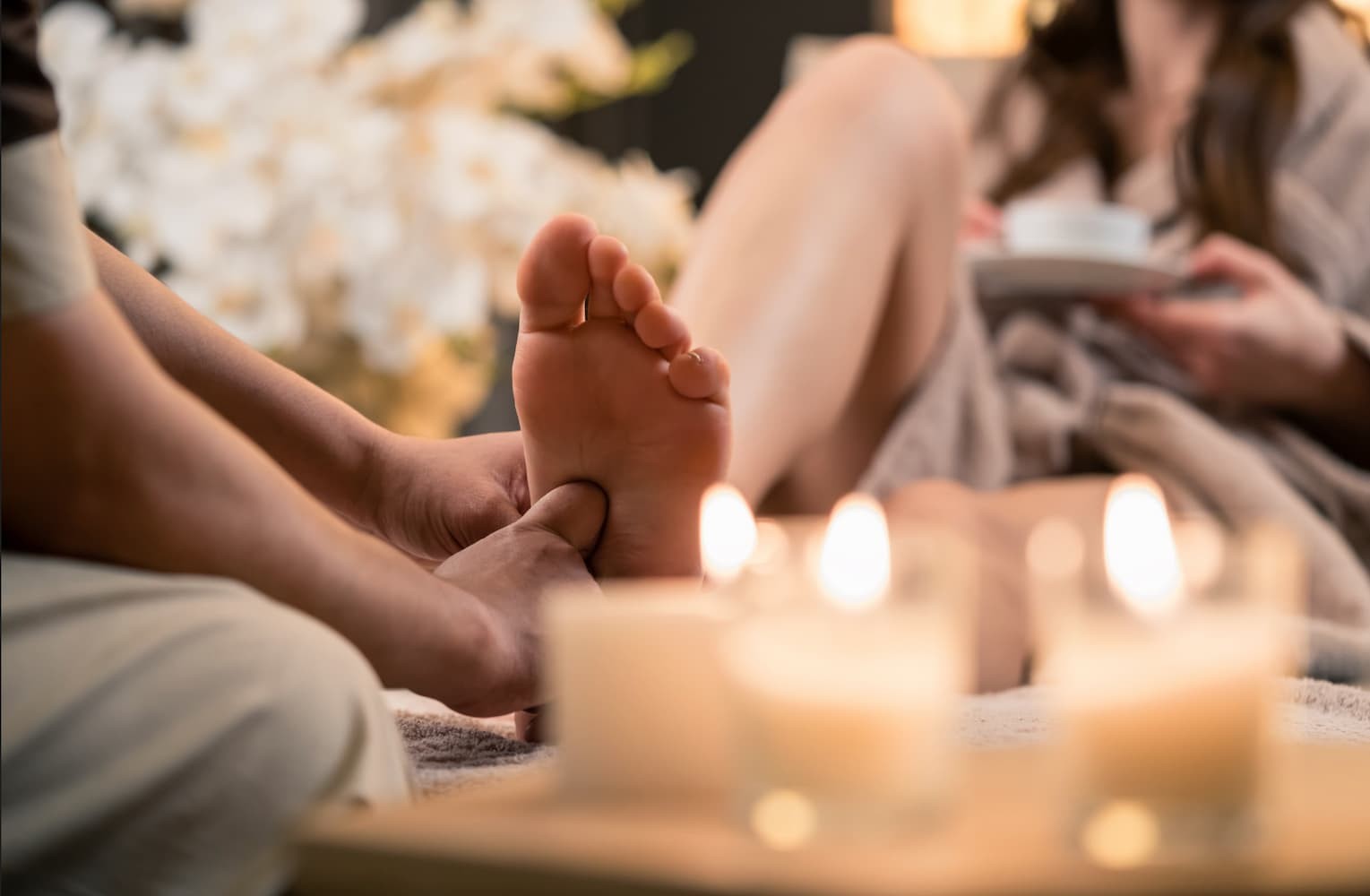 The reflexology associations that reflexologists in Perth usually register with include:
Reflexology Association of Australia (RAoA)
Australian Traditional Medicine Society (ATMS)
Should you study reflexology?
Do you want a career where you can improve people's health by reducing the problems that contribute to their stress and pain? If you answered yes, reflexology is the perfect career path for you. In Perth, some of the interpersonal skills that employers are looking for in a reflexologist include:
Clear verbal communication skills when going over proposed treatment plans.
Attentive listening skills allow you to better support clients emotionally and build trust with them.
Able to maintain high levels of confidentiality when dealing with clients' personal and medical information private.
Strong organisational and time management skills as you will be dealing with many back-to-back appointments throughout a typical workday.
If this sounds like something you would be interested in, continue reading to find out more about your study and career pathways.
What are the course and study options for reflexology practitioners in Perth?
Before you can enter the workforce as a reflexology practitioner, you must obtain a Diploma in Reflexology. In Perth, many course providers offer flexibility to their students through providing a variety of delivery options such as part-time, full-time, on-campus and online options.
The theoretical aspects of this course investigate methods of reflexology, anatomy and how to analyse reflex points. Additionally, they offer practical components that include work experience where you get to learn about the work reflexologists do on a daily basis as well as how to communicate with clients and manage an OHS practice.
If you are ready to begin your educational journey in reflexology, Natural Therapy Pages has provided you with a list of reflexology course providers in Perth. If you have any questions about their study streams, accreditation or tuition fees you can contact them directly.
What happens after you complete your reflexology course in Perth?
The diploma qualification is formally recognised by the Reflexology Association of Australia (RAoA). Therefore, you will be able to register with this association once you graduate which subsequently improves your credentials making it easier for you to find a job. Some of the different workplace settings that are constantly looking for people trained in reflexology include clinics, hospitals, fitness centres or health spas.
Another option you also have once you gain some experience is starting your own private practice. This lets you have greater control over the management of your business. With the assistance of Natural Therapy Pages, you will be able to increase your client base by listing your face-to-face reflexology services on the website.
Additionally, you can also pursue further education such as completing a Bachelor of Complementary Medicine or a Bachelor of Health Science. These courses will go into more depth into the complexities of reflexology.