What is spiritual healing?
Spiritual healing is the process of guiding clients in transferring their universal energy throughout the body. The purpose of this form of treatment is to bring relief and eliminate spiritual and body imbalances.
This incorporates different modalities into their practice such as Family Constellation, Reconnective healing and Theta healing. Spiritual healers assist individuals that are dealing with psychological or physical issues such as:
Anxiety
Trauma
Depression
Stress
Insomnia
Cold and flu
Infertility
Digestive issues
Chronic pain
Alzheimer's disease
Neurodegenerative diseases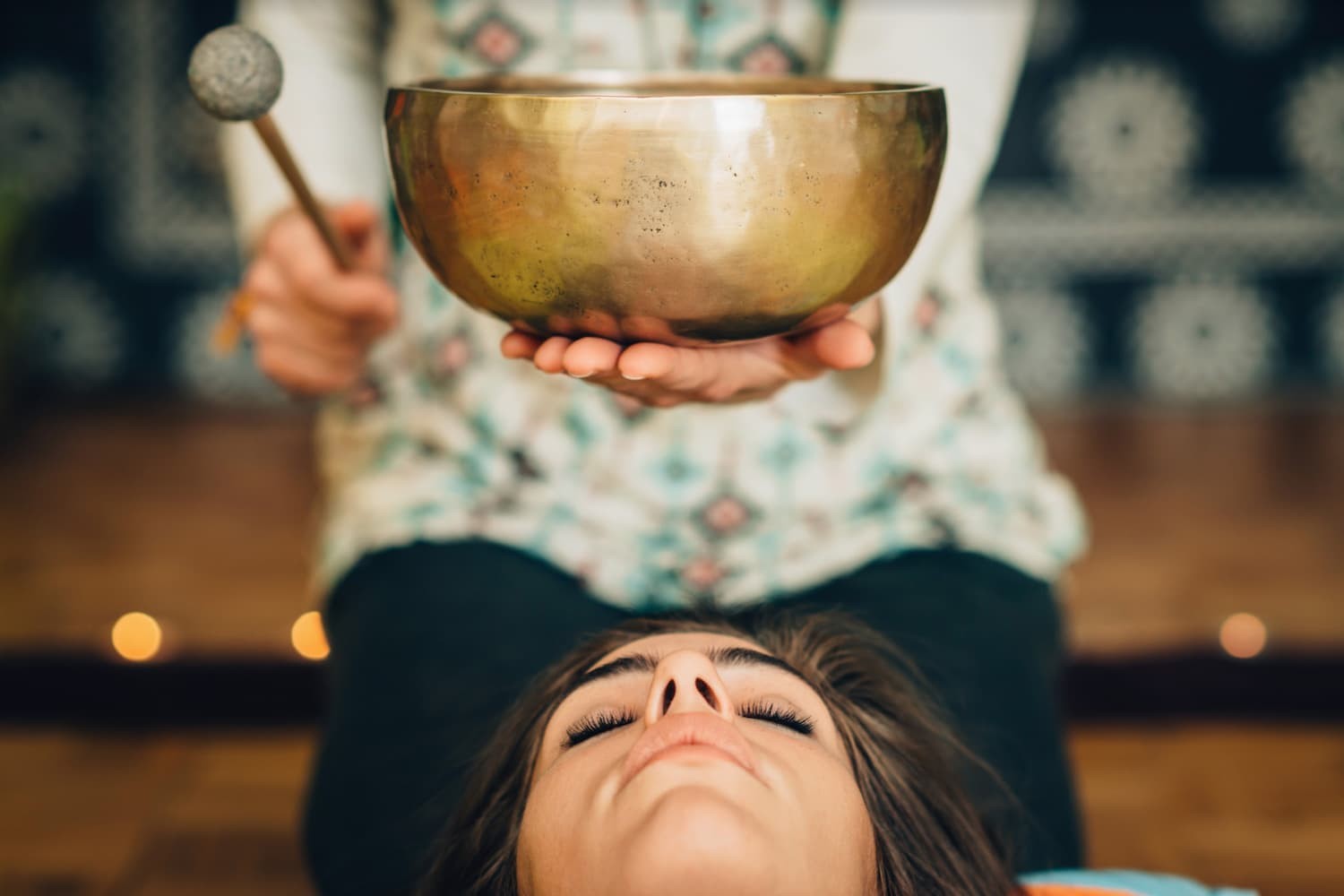 Spiritual healers in Brisbane have the opportunity to keep up-to-date with the latest industry and regulatory changes as well as gain access to industry opportunities by joining these associations:
Australian Spiritual Healers Association (ASHA)
Australian Holistic Healers and Counsellors Association (AHHCA)
National Association of Professional Healers (NAPH)
Should you study spiritual healing?
Do you aspire to have a career where you can facilitate a positive change in an individual's life through spiritual healing? If this sounds like your career aspirations, spiritual healing is the perfect career path for you. In order to for you to be a spiritual healer in Brisbane, you will need to have these interpersonal skills:
Strong verbal communication skills when describing to client's how the consultation will be carried out and being able to address in a clear manner any concerns that the client may have.
Good eye for detail when carrying out the spiritual healing treatment.
Good analytical skills to determine the best course of action and treatment plan for clients according to their problem, lifestyle and goals.
Maintain high levels of confidentiality and privacy when dealing with clients' personal and medical information.
If this matches your career goals and skills, continue reading to discover the study and career opportunities that are available for you to kickstart your career in spiritual healing.
What are the course and study options for spiritual healers in Brisbane?
In order to be a spiritual healer in Brisbane, it is necessary that you obtain at least a certification with a professional and formally recognised spiritual healing school. Many Brisbane spiritual healing course providers offer a range of options to suit your commitments and study pace. This includes delivery options with on-campus, online and blended learning options.
These courses are led by spiritual healers who have extensive experience working in the spiritual healing sector in Brisbane. They go over a variety of topics such as energy flow, healing movements, anatomy, disease and physiology. Moreover, they cover other important aspects vital for when you start working in a professional setting such as how to deal with clients professionally and the code of conduct that you must abide by. Finally, they usually have a work experience component where you can implement everything that you've learned in the classroom in a professional work environment.
If you want to commence your journey as a spiritual healer, this page will provide you with a list of course providers and further detail about each of their courses. If you have any further questions regarding their fees, study plans or curriculum, you can contact them on their page.
What happens after you complete your spiritual healing course in Brisbane?
Once you complete a spiritual healing course, you will be eligible to join one of the many professional spiritual healing associations in Brisbane, that will accelerate your ability to enter the workforce, which can be hard as a graduate.
There are many complementary health clinical practices that are constantly seeking spiritual healers to assist their clients. However, if you dream of starting your own business, you can start your own private practice after a couple of years of experience. Natural Therapy Pages can support you by allowing you to list your in-person spiritual healing services or online spiritual healing services via the website, which would make the process of finding new clients easier.
Finally, it is highly recommended that you complete a diploma-level qualification in order to increase your job opportunities and prospects. Additionally, there are some spirituality modalities that allow you to expand your skills and knowledge of a specific aspect of spiritual healing.