What is spiritual healing?
Spiritual healing is a therapeutic modality that is used as an alternative to standard treatments since the client would not need to take any medicine or remedies. Some forms of spiritual healing include Family Constellation, Reconnective healing and Theta healing. Spiritual healers are conduits that facilitate the transfer of universal energy also known as life force to a person. Once they have tuned this energy they direct it so it brings relief and benefits to the client.
The ultimate goal of healers is to demonstrate to their clients how they can heal themselves and help them improve their long-term health and wellbeing. This holistic approach addresses mind, body and spirit imbalances. As a result, it can help heal physical, mental and emotional conditions including:
Anxiety
Depression
Cold and flu
Headache
Stress
Trauma
Fears and phobias
Insomnia
Heart disease
Chronic pain
Fatigue
Digestive issues
Infertility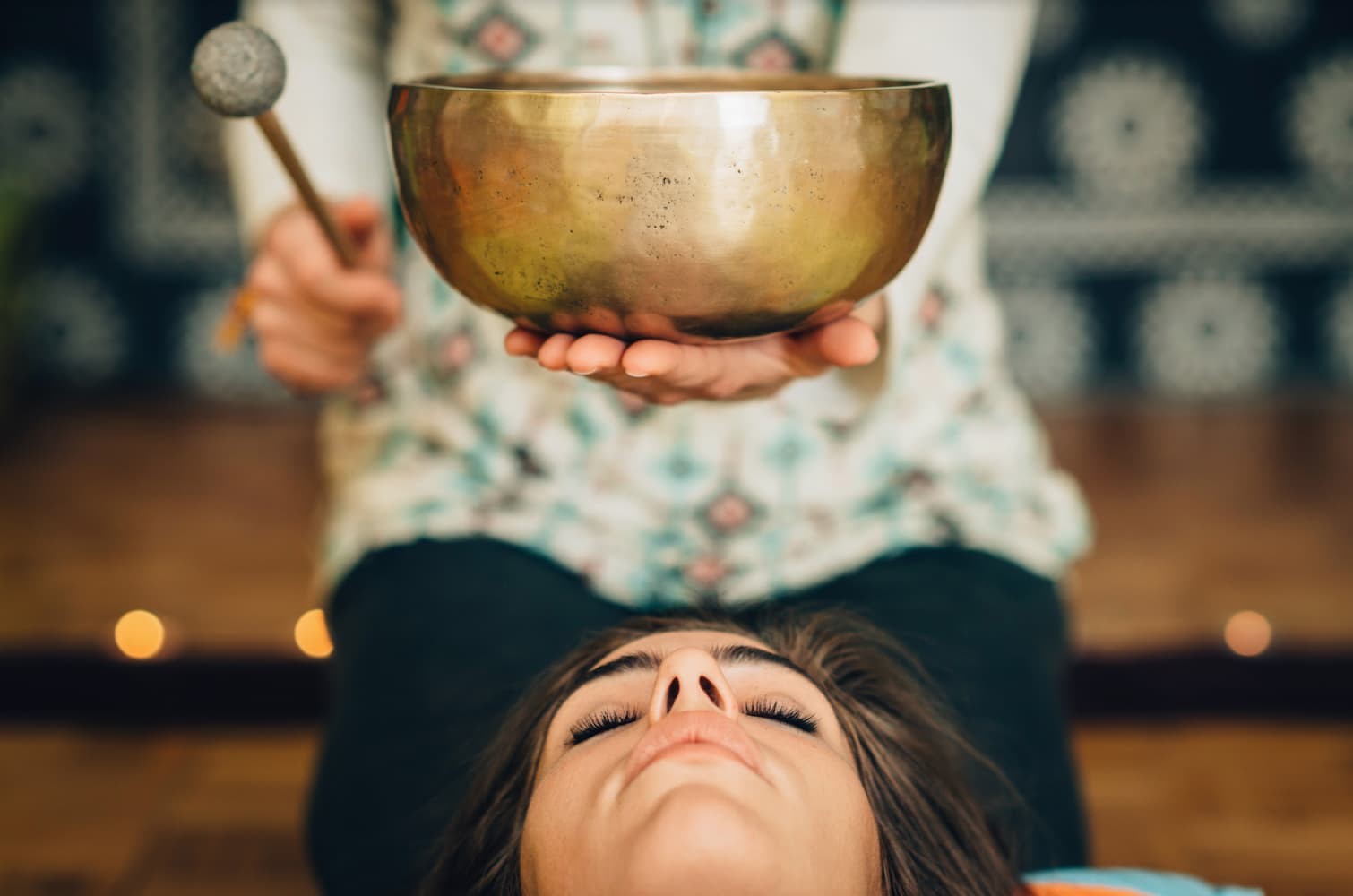 Some professional associations available for those that complete a spiritual healing course in Melbourne include:
Australian Spiritual Healers Association (ASHA)
The Australian Holistic Healers and Counsellors Association (AHHCA)
National Association of Professional Healers (NAPH)
Should you study spiritual healing?
Do you want a career where you can make a positive change in people's lives by using energy to bring them to a state of balance? If you answered yes, spiritual healing is the perfect pathway for you. To succeed as a spiritual healer, some of the key soft skills that you must possess include:
An attentive listener to understand the client's spiritual disposition, needs and end goal so that you can adjust healing efforts accordingly.
Good problem solver and critical thinker when selecting appropriate interventions.
High attention to detail when conducting wellness-promoting strategies.
High observance of confidentiality of clients' privacy by always keeping any personal and medical information private.
For further information on how to start your journey as a spiritual healer, we've made it easier by giving you an in-depth insight into the course and career opportunities that are available to you if you decide to pursue this rewarding pathway.
What are the course and study options for spiritual healers in Melbourne?
Spiritual healing schools in Melbourne are filled with opportunities for aspiring spiritual healers. These will help you gain membership to Australia's peak associations for qualified practitioners.
To develop your knowledge in spiritual healing you can complete a short course, a certification program or a diploma-level qualification. This will depend on the level of training you require to achieve your career goals. In Melbourne, most spiritual healing courses offer a range of options for those of you who are looking for flexibility. This includes both on-campus and online streams.
In these courses, you will be introduced to the history of spiritual healing. Next, you will learn about the theoretical aspects from spiritual healing experts who have years of experience in this field. This will include topics like anatomy, physiology, disease, energy flow and healing movements. In addition, you will learn about spiritual healing professionalism and the code of conduct. Finally, these courses will help you improve your employability by working directly with clients and advising them on self-care practices.
If you're all set out to chase your dream job, the Natural Therapy Pages is more than ready to ease the process for you by providing you with a comprehensive list of spiritual healing courses in Melbourne. You can contact them to learn more about study options, fees and accreditation.
What happens after you complete your spiritual healing course?
By completing a course in spiritual healing, you can start to work in a clinical practice that specialises in spiritual healing. Additionally, through gaining membership with peak healer associations in Melbourne, you also have the chance to work in a complementary health clinical practice.
Additionally, you can establish a private practice, which allows you to have full control over the management of your business. Through this alternative, you can offer in-person spiritual healing services or online spiritual healing services on Natural Therapy Pages.
In terms of further education, you have the opportunity to always return back to studying after your initial training. You can even do an in-depth study on a spiritual modality to expand your skills and knowledge.