Spiritual
spiritual healing Australian Capital Territory
Below is a selection of search results matching: spiritual healing Australian Capital Territory
Showing results 1 - 10 of 21
Mckellar, Australian Capital Territory

---
DRUG FREE natural, holistic healing Non-intrusive, non-invasive pathways to relieving pain trauma and discomfort and to building greater health, harmony and wellbeing Stress, pain, tension, discomfort indicate a need for a "tune-up Illness, discomfort, pain, dis-ease either in your body (including eyesight and hearing) or in relationships (with self, others, and/or life) is your alarm system at work. Find out more.
Natural Elements Clinic, Waramanga, Australian Capital Territory

---
Natural Elements can offer you a range of services from Kinesiology through to Remedial Massage. Find out more.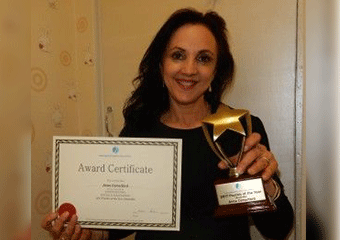 ---
Spiritual Healing, Crystal Therapy, Energy Healing, Herbal Medicine, Hypnotherapy, Life Coaching, Meditation, Mindfulness, Naturopathy, Nutrition, Past Life Regression Therapy, Reiki, Theta Healing, Weight Loss, Wellness Coaching, Women's Health, Yoga - All. Find out more.
Wanniassa, Australian Capital Territory

---
Soul Coaching® ~ Soul Journeys ~ Past Life Regression. Find out more.
Giralang, Australian Capital Territory

---
A Natural Holistic Approach To Your Health & Wellbeing Nutrition Giralang ACT. Find out more.
Phone & Skype consultations available

---
Spiritual Medium | Psychic | Inspirational Teacher | Reiki Master Healer | Numerologist. Find out more.
Canberra CBD, Philip, Belconnen, Woden Valley, Curtin, Macquarie, Mawson, Red Hill & Griffith

---
Learn how to handle stress and improve your overall wellbeing, with a professional Emotional Freedom Technique session at Elemental Drives. Find out more.

---
My acupuncture and healing treatments can help people with a wide range of physical, mental and emotional issues, addressing causes as well as symptoms, resulting in significant increases in wellbeing, and deeply healing and transformative experiences. Find out more.
McKellar, Australian Capital Territory

---
Sue provides Trauma Release Exercise workshops catering for men, women and children of all ages who live in Canberra and the surrounding areas. Find out more.

---
The Pillar Practice in Kingston is a holistic health clinic with its foundations at the centre of Western and Eastern health practices. Call to find out how we can support and guide you on your healing journey. Find out more.
Spiritual
Browse the local directory for spiritual healing in regions of Australian Capital Territory: