Victoria Point
Best Spiritual Healers in Victoria Point VIC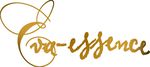 Member since 2023
Ivana Jovanovic ~ Psychic Therapist (Psychic Medium | Soul Centred Psychotherapist) Dip SCP | PACFA Member #27247 | ASCP Member Blending her extensive knowledge and experience as a Soul Centred Psychotherapist with her celebrated gifts as a Psychic Medium, Ivana works in a very unique and life-changing space within the field of healing arts.
Wellbeing
Telehealth
Abuse
Trauma
Childhood trauma
Phobias
Mood improvement
Overall body mind balance
Intuitive healing
Holistic healing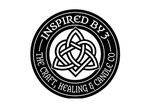 Member since 2018
Australian Beeswax Candles. Aromatherapy Massage Candles, Baths Salts, Chakra Sprays & Oils. Crystals. Jewellery. Resins. Teas.
Similar Business in Victoria Point
---
Nearby Suburbs for Spiritual Healing
View all
Similar Services in Victoria Point