Member since 2014
Adelaide NLP
Expand your NLP knowledge and skills to the Master Level.
Master Practitioner Training
---
By taking on our Master Practitioner training, you will learn new concepts and advanced techniques. Apply your knowledge to your business, coaching relationships, family or health for powerful and immediate results.
The training includes Master Time Line Therapy and Master Hypnosis Certifications to give you an unparalleled tool box of powerful change techniques.
With 15 full days of live training, multimedia resources and ongoing support, this comprehensive training program will give you all you need to integrate the content with ease PLUS by the completion of the training you'll have delivered AND received a full Personal Breakthough Session.
Get ready for incredible transformation!
Your Trainers
Peter Radcliffe – With over 20 years of experience in understanding the mind through meditation and NLP, Peter brings a depth of teachings which will resonate with you for a long time to come. Peter has been lucky enough to travel to the birth place of NLP – The University of California in Santa Cruz – to study on two of the founding developers of NLP – Robert Diltz and Judith DeLozier, and has gone on to further develop NLP with systems such as the Reflection Technique.
When:
2020
January 9 - 13
February 6 - 10
February 27 - Mar 2
Please register your interest and we will contact you to discuss further.
Where:
Flinders Park
Adelaide
Your Investment
This fifteen day training will give you three certificates, NLP Master Practitioner, Master Time Line Therapy, and Master Hypnosis which are all recognised by the Australian and American Board of NLP. It also promises a guaranteed focus on your journey and goals as we work with a maximum of fifteen participants.
Your investment is $5,995 and attracts a $500 Earlybird Discount if you book and pay deposit before 13th December.
Of course there are cheaper, quicker and lower quality versions of this course, but at Adelaide NLP we provide you with an authentic NLP experience, one that will lead you to a lifetime of real and powerful change. When you commit to this course, you are investing in the most important asset you have: your mind.
The Adelaide NLP™ Guarantee:
If at the end of the first day of training, you are not completely satisfied and delighted with the training you have received, we will give you your money back immediately. No arguments!
Contact Peter on 08 8423 3252 to secure your place now.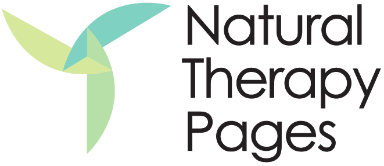 Adelaide NLP