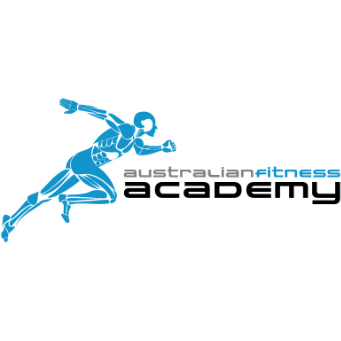 Australian Fitness Academy
Limited spots remaining. Enquire now to secure your spot. Click the Button Below ▼
Send Me Details Now
STUDY TO BECOME A PERSONAL TRAINER TODAY! Get qualified in a field you're passionate about!
Personal Trainer Course (Certificate III & IV in Fitness)
Servicing area
Caulfield and surrounding areas
---
---
Course Information
Join the fitness industry as a Personal Trainer and turn your love for fitness into a rewarding career by graduating in both the SIS30315 Certificate III in Fitness & SIS40215 Certificate IV in Fitness. Enjoy the flexibility of being your own boss and feel the satisfaction of knowing you are making a difference to people's lives.
Our nationally recognised Certificate III & IV in Fitness will equip you with all the knowledge and practical skills you need to work as a Personal Trainer in Australia.
Study Options
We recognise that not everyone prefers to learn in the same way or has the same work and lifestyle commitments.
That's why we offer our students the choice to study either;
Online
Face to Face (Part-Time or Full-Time)
Our online course is self-paced and can be completed from any location within Australia, while our face-to-face classes are held at our AFA facility in Melbourne.
These study options are designed to cater to the individual needs of students. Irrespective of the method of study, all students cover the same course content and complete the same assessments to ensure there is the consistency of learning across each study option.
Course Syllabus
Certificate III Topics:
Principles of Nutrition
Introduction to Exercise Science
Lower Body/Trunk Anatomy Exercises
Resistance Programming & Instruction
Cardiovascular Physiology, Programming & Instruction
and more…
Certificate IV Topics:
Applied Nutrition
Motivational Psychology
Athlete Strength & Conditioning
Principles of Functional Movement
Business Operations & Marketing
and more…
Upcoming Online Course Dates
We have three intakes every month of the year, starting on the 1st, 10th and 20th.
Upcoming Face-to-face Course Dates
We have several intakes throughout the year, please get in touch with us to find out when the next start date is.
Get in touch now to learn more about the Australian Fitness Academy - Personal Trainer Course (Certificate III & IV in Fitness)
Limited spots remaining. Enquire now to secure your spot. Click the Button Below ▼
Send Me Details Now
---