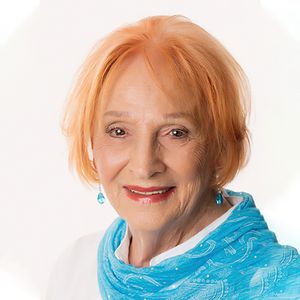 Member since 2007
Annie O'Grady - EFT Courses
Annie O'Grady
Servicing area: Adelaide, South Australia, Zoom sessions anywhere
EFT Tapping Training Courses
EFT INTERNATIONAL-approved
Adelaide, South Australia
with Annie O'Grady, EFT Master Trainer & Practitioner
Annie O'Grady - EFT Tapping Training Courses
---
What is EFT Tapping?
Emotional Freedom Techniques (EFT tapping) is an evidence-based acupressure aid for healing and self-development, with a high success rate around the world. (Acupressure is acupuncture without needles.)
EFT tapping clears personal problems on emotional, physical, performance, attitudinal and spiritual levels. Results are often 'amazing', according to newcomers, clients and trainees.
Science-backed EFT tapping is easy to learn and do at its basic level, to deal with everyday difficulties. Complex personal challenges take more experience and persistence, and involve EFT's wide range of tapping processes -- yet typically create faster results than traditional therapies do.
EFT tapping is a complementary agent for change endorsed worldwide by Dr. Deepak Chopra, Dr. Bruce Lipton and numerous other scientists, self-development leaders and health professionals.
Learning EFT tapping for stress relief will last you a lifetime…
____________________________________________________
EFT INTERNATIONAL-approved Certificate courses
2021 Adelaide weekend EFT Tapping Trainings
These courses train reliably in the face of hundreds of EFT tapping imitations now on the Internet, because they are backed by the scientific research studies of EFT tapping in action.
Venue: Fullarton Park Centre, 411 Fullarton Rd., Fullarton.
Book now to catch the Early Bird price!
For detailed course information: request on email below
EFT INTERNATIONAL Level 1 Certificate Course
June 26 & 27. Early Bird payment by April 30, $395. Full investment $495.
September 11 & 12. Early Bird payment by August 3, $395. Full investment $495.
(must have Level 1 certificate)
May 7 (eve.), 8 @ 9. Early Bird payment by April 2 $495. Full investment $545.
October 16 (eve.), 17 & 18. Early Bird payment by September 10. Full investment $545.
EFT Tapping Practitioner Training
Successful practitioner trainees are certified and accredited with EFT INTERNATIONAL and listed on that international directory.
For Adelaide practitioner training information, please send enquiry for details.
_________________________________________________________
---
How do you do EFT?
EFT tapping is both self-help and practitioner-assisted.
Its core process is focussed tapping on your hands, head and upper body, in a simple format that takes less than 30 seconds to do. You may repeat this perhaps several times to lower or eliminate your stress level on a specific problem, often remarkably quickly.
More complex problems take persistence and expertise, yet are still safe, gentle and faster. EFT trauma treatment is acknowledged worldwide as leading edge.
Who are EFT trainings for?
Unusually – for both lay people and professionals, for application in health, business, sports, education, and personal growth.
You can apply tapping as a daily life management -- even first aid -- skill for yourself, friends, family, neighbors. You can also use tapping to calm your pets.
You may simply want a constantly available stress strategy for yourself.
Or you may aim to become a certified accredited EFT practitioner.
Numerous other professionals also add some EFT to their own skills via training in EFT Certificate Levels 1 and 2 weekend courses.
What is EFT for?
Science-and-research backed, EFT's techniques are used to:
heal troubling stressful emotions and trauma and bring peace, quickly
relieve physical pain and symptoms
improve performance skills
empower lifeskills
…and generally make living easier, healthier, and more fun.
Imagine how great you will feel when you have put behind you:
Stressful feelings and tensions
Painful memories
Anger issues
Emotional overwhelm
Relationship or family difficulties
Body pain or symptoms
Anxiety, depression, burnout
Fear of flying, public speaking, heights etc.
Divorce or parenting issues
Emotional overeating, cravings of any kind
Headaches, colds, menstrual pain
Trauma, Post-Traumatic Stress Disorder
Performance issues such as stage fright
…and much more
How does EFT work?
International EFT business coach Margaret M. Lynch says, 'We use tapping to create a light electrical charge to literally shift what's happening in your body and nervous system.'
The technique blends ancient wisdom (the meridian system from Chinese medicine) with modern neuroscience and psychology.
Scientific research demonstrates that emotional healing often improves physical health too. Widespread anecdotal reports from both tappers and practitioners. support this.

Did you know that new studies show the damaging and ageing effects of ongoing stress on our bodies? Stress not only makes us look older than we are, it also creates ill health.
Our stressful thoughts, beliefs and attitudes set up biochemical, energetic and genetic connections with ill health…moment by moment throughout our lifetime. Healthy emotional states, however, literally regenerate our bodies.
Is there any scientific backing to EFT?
More than 100 scientific studies have already been done on EFT in 7 countries
98% of these showed significant results
4 meta-analyses are available
EFT is approved by the conservative American Psychological Association as an evidence-based healing modality.
It is also approved by the conservative U.S. Department of Veterans' Affairs (because of EFT's overwhelming success in clearing PTSD for tens of thousands of U.S. war veterans.)
In a worldfirst move, in 2018 the UK government approved EFT for government funds for research.
---
---
---
Service categories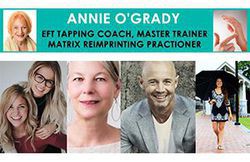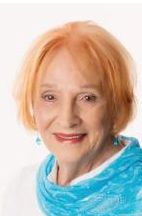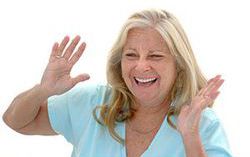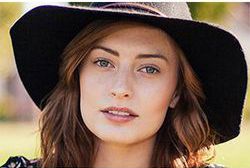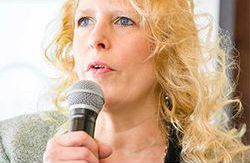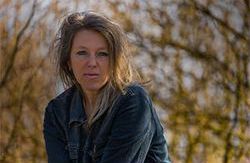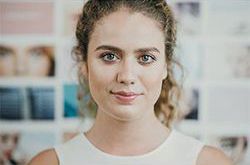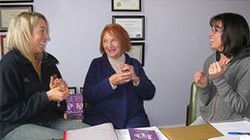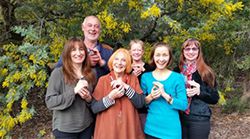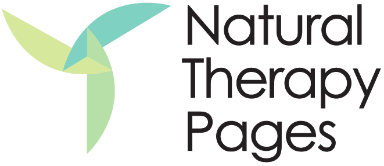 Annie O'Grady - EFT Courses