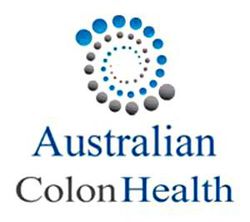 Australian Colon Health - Training
Limited spots remaining. Enquire now to secure your spot. Click the Button Below ▼
Send Me Details Now
BECOME A CERTIFIED COLON HYDROTHERAPIST IN 3 SIMPLE STEPS.TGA APPROVED EQUIPMENT AND DISPOSABLESENROLMENTS NOW OPEN.
Study GPACT Certified Colon Hydrotherapy
Servicing area
South Melbourne 3205
---
*Please note - this course requires the student to attend a 5 day intensive practical training program in South Melbourne, Victoria.
Step 1
Complete the course pre-study in the comfort of your own home.
Step 2
Complete the Colon Hydrotherapy theory assignments in the comfort of your own home.
Step 3
Attend the 5-day intensive practical training programme in South Melbourne, Victoria.
Class are limited to 4 students.
Upon the successful completion of steps 1, 2 and 3, you will earn a certificate from the educational facility and GPACT Certified Colon Hydro-Therapist Certification.

We use and supply TGA approved equipment and disposables.
During the course you will study and review:
Anatomy & Physiology brief systems overview
Digestive system & the body's excretory functions for colon hydrotherapists
History of Colon Hydrotherapy, description and operating procedures of equipment
Indications & Contra-indications, pre & aftercare
25 hours of practical, hands-on experience
Client / patient intake
Bowel Functions, healthy and stool abnormalities, effects of colon hydrotherapy on bowel function
Treatment procedure, insertion tutorial. Starting your own business
Other Holistic modalities, an overview of diet and nutrition
When is the next intensive practical training being held?
6th January 2020 - 10th January 2020
2nd March 2020- 6th March 2020
4th May 2020 - 8th May 2020
6th July 2020 - 10th July 2020
7th September 2020 - 11th September 2020
9th November 2020 - 13th November 2020
How much does this course cost?
Become a GPACT Certified Colon Hydrotherapist for only $3550.

*Book your place today with a deposit of $1050.

WE DO NOT HAVE GOVERNMENT FUNDING AVAILABLE FOR THIS COURSE AT THIS TIME.
Course Hours
This is a 150-hour course, divided into three stages:

Stage One: 40 to 60 hours pre-study (distance learning)

Stage Two: 40 to 60 hours for completion of the assignments to qualify for the Colon Hydrotherapy Theory Milestone Certificate (distance learning)

Stage Three: 40 hours (5 consecutive intensive training days) practice including 25 treatments with workshops. Please note, practical training takes place in South Melbourne, Victoria.
Ready to enrol?

Call or email today for more information!
Limited spots remaining. Enquire now to secure your spot. Click the Button Below ▼
Send Me Details Now
---