The Awakening Group College
ONLINE throughout Australia
Australia Wide VIC 3000
Servicing area: Queensland, Sunshine Coast, Melbourne
Limited spots remaining. Enquire now to secure your spot. Click the Button Below ▼
The Diploma in Holistic Counselling course began in 2008 and supports students to facilitate clients to live their deepest truth, understand their needs and end suffering. The Diploma journey is as much a personal development journey as it is a professional journey as we create counsellors, we don't just teach them!
Click further to see course content and logistics details.
Diploma in Holistic Counselling
---
Study The Diploma in Holistic Counselling
The Diploma is designed to end suffering and for the realisation of ones deepest truth through embodying these dynamic counselling skills in students own lives and in their practices.

This course is for all health practitioners, therapists, counsellors, caring professionals, or persons whose hearts desire is to help others find peace as well as deepen their own personal practice through honesty, responsibility and compassion.

This is a unique opportunity to create independence (self mastery). From this position true healing happens both personally and as a professional. Our holistic approach ensures transformation emotionally, mentally, physically and spiritually thus manifesting your vision of life naturally.

The Diploma course is aimed at transforming practitioner's personal patterns and experience of Self, enabling deeper insights, understanding and experience of the true nature of healing and Self. This enables practitioners to truly facilitate clients personal transformation from the depth of knowing and experiencing the divinity of themselves.

For all health practitioners and therapists, caring professionals, or persons interested in enlightening their experience of life.
---
Course Details
Study Groups (Online & In class) x 6:
Questions and Answers
More exercises and deepening of previous unit taught
Case Study discussions
Learning Activities presentations
Peer Group Supervision (Optional and highly recommended practice)
Provides ongoing peer supervision for case study discussions
New information and research shared amongst peers
Personal issues effecting being a counsellor
In class as well as webinar sessions are available
Join the Awakening Group facebook group discussions
See us on Pinterest and follow our information
Accreditation
International Institute for Complementary Therapists www.iict.com.au
AHHCA www.ahhca.org
ACA www.theaca.net.au as Professional Development credits
There is no VET fee help for this course
Study Options
All units are held face to face in class
This course is a combination of ONLINE and Face to Face
A number of study groups are online via video our webinars and the Effectiveness Training 30 hour program is online.
Course Dates
Brisbane course starts 5th March 2021
Melbourne course starts 12th February 2021
---
Diploma in Holistic Counselling Course Logistics
Dates:
Melbourne course starts 12th February 2021 and Brisbane course starts 5th March 2021.There are a number of units that can be completed prior to the course starting.
Cost:
$6995 GST incl., full course cost, $6745 early bird price if paid in full before 12th January 2021 (VIC) 5th February 2021 (QLD). A $350 nonrefundable secures your place. Please note payments are subject to The Awakening Group terms and conditions.
Venue:
Melbourne: Australian Shiatsu College, 103 Evans St, Brunswick & Online
Brisbane: Bardon Counselling Centre, 151 Boundary Rd, Bardon and Online

Assessment: Case studies, take home review questions, group presentations, autobiography & unit learning activities, 100 hour placement, audio/video coaching.
Accreditation:
International Institute of Complementary Therapists (IICT)
Australian Holistic Healers and Counsellors Association (AHHCA) accredited.
Effectiveness Training is Part of a 10 part series that is a nationally accredited training program.
Enrolments:
The number of enrolments are limited per year. Deposit secures your place. On enrolment an individual session is made so that we can create the course to suit your needs and career direction, whilst supporting your personal growth.
MORE INFO: Send Enquiry
---
Diploma in Holistic Counselling Course Content
The Diploma in Holistic Counselling includes
Part I: The Big Picture
The Big Picture: How Reality is Created
Mapping one's Lifestream: Identifying issues & their point of creation
Aligning self judgment - Bringing our Projections home
Moving beyond the past to the present. Being the future.
How You Manifest: Thought embraced by emotion
Creating Your Day: Developing Mastery
Soul communication: Laying the foundations to learning to trust oneself
Who am I Really beyond the thoughts: Freedom from our neuroses
Mapping Emotional Addiction
Direct Experience: Surrendering to the gestalt of feelings, pain and suffering
Part II: Healing the Wounded Healer
Role of parents in psychological development
How the psyche recreates to resolve
Acknowledging unresolved parental needs
Developing Empathy: Moving from past to future using art and movement therapies
Internal Archetypes: Connecting with inner child, journeying to recreate a supportive inner reality
Addressing anger, hurt, fear, obligation, grief, guilt, abandonment, betrayal
Direct experience: aligning the emotional body- turning anguish into bliss
Awareness of natural Social masking: Bodies in Space
Aligning personal issues to experience the peace and truth of self
Systemic Constellation Principles: Connecting with our lineage
Bodies in Space: Breathing Levels indicate permission
Social Masks
Part III: Beliefs: The Work of Byron Katie Part I & II
The Work of Byron Katie –The Great Undoing: Four Questions That Can Change Your Life.
Time magazine called it: Four Questions to Inner Peace
"An unquestioned mind is the world of suffering" Byron Katie
Learning and Experiencing the Inquiry
The New Judge Your Neighbour Worksheet, Judge Your Body Worksheet, One Belief at A Time Worksheet
The Worksheet
4 questions and turnarounds
Literal Listening
The Gift of Criticism
Working with Difficult clients - keeping them on track
Saying "No" or "Yes", who is it you have difficulties with saying it to
Doing The Work on personal stories of self, the body, relationships, stressful events etc
Stressful Events: What are our motives?
Part IV: Effectiveness Training: Personal Empowerment
The Therapeutic Relationship
Introduction & practice of counselling skills: Learning the helping Skills
Problem ownership
12 Roadblocks to Communication
Active Listening: Lead Ins, Common Mistakes
Assertiveness skills: I Messages: Declarative, Confrontative, Preventative, Positive
Win Win Conflict Resolution: Method III Problem Solving
Feelings and Needs Inventory
Developing empathy using micro-skills
Identifying the Issue(s) through Active listening
Learning to Identify and meet Personal Needs
Goal setting
Includes 30 hour online program plus two days in face to face class
Part V: Family/Systemic Constellations: 3 workshops
Introduction to the Principles of Family Constellation, by Bert Hellinger
Key components of Family Constellation work: Family History, The Family Soul, Orders of Love, Function of
Conscience, Belonging, Balance of Giving & Taking, Fate, Those Who Come First come First
Movements of the Soul
Developing Open Focus to read the family history in the body
Family of Origin
Personal Constellations - Experience being a representative, part of the holding circle and insights
Experience this phenomenological approach through being a representative
Somatic Imaging developed by Dr Jane Peterson
Address issues such as adoption, abuse, illness, belonging and much more
Part VII: Creative Counselling Part I & II
Creative visualization: a simple and powerful tool reconnecting sub-personalities ie: wise self, sensual self, inner child, sexuality etc.
Linking Systemic Constellations with Creative Visualization with art therapy, props, figurines and other techniques for one to one sessions
Working with deep respect for the client and their fate
Helping in Harmony
Developing Open Focus to include all signals: words, breath, movements, Soma
Learn how to create a healing visualization
Trust yourself as a counselor through: Soul Communication Meditation
Spiritual Cleansing Technique
Working with Archetypes: Adult/inner child/ Soul/wise selves
Working with Structural Constellations in relation to Money/Decision making/Life & Death, Heart & Head etc
Strengthening our Relationship with Life by meeting Death (Structural Constellations)
Facilitating clients from Secondary movements to a Primary movement
Interrupted reaching out (IROM) - symptoms, effect of, and working to resolve
Setting up Structural Constellations: Hands on experience for individual sessions
Part VIII: Love, Sex & Relationships Part I & II
Initiation of the Senses: Awakening Ones Sensual Self
Enhancing Intimacy (In to Me See) in relationships
The Language of the Masculine & Feminine in Relationship & Balancing them within
Systemic Principles governing relationships
Psychobioogical approach to relationships: mutuality/ couple bubble: How to stay connected and safe from triggering threat responses in relationships
Launchings and Landings for couples, Welcome Home Hugs: the work of Stan Tatkin
Issues arising in relationships and what to be aware of
Enlivening and learning about sexual energy in the body: Transforming sexual energy into meditation
Linking systemic work with internal sexual roles and archetypes
Working with Sexual/Sensual/Feminine/Masculine selves to bring about balance
Sexual abuse: systemic dynamics, working with to return to innocence
Relationships including topics such as Marriage, Separation and grief, children, adoption, abortion, miscarriages etc
Working with sexual energy from a Tantric Perspective
Working with begining to be aware of a clients unique Sexual Arousal Sytem including: Sexual Excitation System, Sexual Inhibition System
Part IX: Physically Speaking: Part I & II
Your Disease is keeping you healthy: Speaking to illness and letting illness speak to you
Creative Ways of working with illness
A Holistic Approach to dis-ease with case studies
Chronic Fatigue Syndrome, Stress, Depression
Biology Becomes Biography: Energy Psychology
Case studies and working with illnesses
Emotional Freedom Technique (EFT)
Dissolution and Freedom Technique
Introducing working with trauma to titrate a client
Developing energetic boundaries in relation to trauma
Resourcing a Client to work with trauma
Working with Health and Wellbeing using Systemic Constellations
Part X: The Emerging Counsellor Part I & II
An Eclectic Approach
Client Questionnaire and Interviewing process, reporting procedures
Ethics, case management, conflcit of interests
Who Am I Beyond the Story and Processes?
Defining Oneself and Intention as a Counsellor
Transference and Countertransference
Values and Morals influencing how a counsellor relates to the client
Boundaries, Dependency (Counsellor and Client), and Counsellor Congruence
Breaks and Endings
Ethical Decision Making process
Please note the order each unit is offered may change
---
The number of enrolments are limited to only 20 per year - secure your place today!

Click button below and contact us today to find out more
---
See Also...
Certificate in Holistic Counselling
The Certificate in Holistic Counselling course began in 1999 to support health practitioners and students to utilize dynamic techniques for personal and professional development. Click further to see course content and logistics details.
---
Courses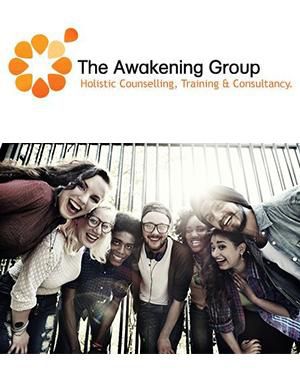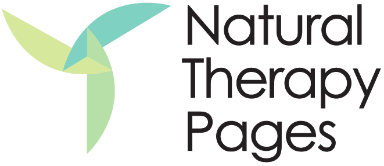 The Awakening Group College