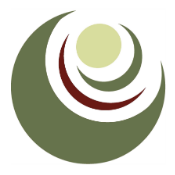 College of Complementary Medicine
Limited spots remaining. Enquire now to secure your spot. Click the Button Below ▼
Send Me Details Now
Now enrolling for all 2024 intakes! Enquire about our early bird specials! We offer flexible study options to suit all lifestyles and life commitments. Multiple payment options are available. Contact us today to discuss our government accredited courses and learn more about us.
About College of Complementary Medicine
Servicing area
Australia wide
---
---
College of Complementary Medicine (CCM) is an accredited college with campuses in Sydney and Melbourne. However, our online study and online combined study options mean our courses are accessible to students all over Australia.
At CCM we offer Advanced Diploma courses in Transpersonal Art Therapy, Counselling & Expressive Group Work. We also offer courses in Kinesiology, Mind Body Medicine and Integrative Complementary Medicine. Our study options include Full Time, Online Combined and Online study.

We have been delivering industry accredited and government approved diplomas in complementary medicine and transpersonal therapies since 2001.
CCM's practical and high-quality programmes are delivered and led by an experienced team of mentors.
Our courses offer a unique mix of ancient wisdom and cutting-edge techniques. Learning happens in a supportive environment that allows students to explore and evolve as individuals, while equipping them with the skills necessary for a successful career in a growing industry.
CCM's high-quality training has opened-up a variety of career options for its graduates. CCM students are working in many different Community Services organisations, in their own clinics and in integrative clinics with doctors and other health practitioners.


---
Why Choose the College of Complementary Medicine?
Graduate with nationally recognised qualifications: Our courses are nationally recognised under the Australian Qualifications Framework and by various industry associations.
Join a dedicated, focused and passionate community of career focused students. People that study at CCM join a like-minded purpose driven community that has a strong network that supports each other.
We have produced hundreds of highly competent and successful practitioners over the last 20 years. Our graduates have worked in a diverse number of roles across the community as Kinesiologists, Art Therapists and Counsellors.
We appreciate that our students have busy lives. With CCM you have options to study full-time or for some courses by distance though our online combined and online options. Students have the option to make monthly fee payments through the Ezidebit payments system throughout the duration of the course.
We have a specific focus on practical skill development. Confidence is developed best through practice - so our courses are hands on with a high proportion of practical training hours.
Our programs are taught by highly experienced lecturers. Our staff are passionate about teaching and their field of both Complementary Health and Transpersonal Therapies. The majority of our lecturers run successful clinics. Some of them write and teach courses internationally.
Access pathways into degree programs with Endeavour College.
---
Enquire now using the form below to find out more information.
Limited spots remaining. Enquire now to secure your spot. Click the Button Below ▼
Send Me Details Now