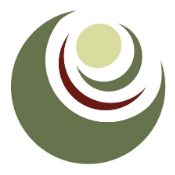 College of Complementary Medicine
Limited spots remaining. Enquire now to secure your spot. Click the Button Below ▼
Send Me Details Now
The 10687NAT Diploma of Sports Therapy Kinesiology has been specifically created to train dynamic practitioners who achieve results by working on physical performance, pain and postural problems in an integrative way.   Now Enrolling for 2022 in Sydney and Melbourne.  
Diploma of Sports Therapy Kinesiology 10687NAT
Servicing area
Australia wide
---
---
Combining Sports Therapy with Kinesiology is an extremely effective way to deal with musculoskeletal problems. Our course embraces our unique approach to Kinesiology, which extends far beyond learning muscle monitoring techniques to embracing energetic, neurological and Chinese medicine principles as well as nutrition and other Complementary Health practices and insights. We combine this with orthopaedic assessment, joint mobilisation, manual therapy techniques, and corrective exercises and you have a highly potent combination of skills for improving pain, physical performance and posture.
---
This qualification is nationally recognised under the Australian Qualifications Framework (AQF).
Study Loans available*
This course is recognised by: Australian Institute of Kinesiologists (AIK) and endorsed by FITREC.
You can broaden your clinic options by completing a double HLT52415 Diploma of Kinesiology and/or 10594NAT Diploma of Mind Body Medicine. A majority of our students complete the extra 25% of course work and gain an additional cutting edge qualification.
Career Outcomes
This course is designed to create practitioners who can work on physical structure problems in an integrative way. It is also a great course for practitioners of other structural and sports medicine modalities looking to add Kinesiology to their skill set. This course is a good fit for those with a background in sports, massage, and fitness, just to name a few.
Graduates may go on to establish their own clinics, or join integrated complementary medicine clinics, Western Medicine doctors and other complementary practitioners. Others use this expertise within specific areas such as injury recovery, stiffness and limited mobility, pain and improving performance.
Course Information
We have two (2) study options available: Full Time & Blended Learning
Full time (face-to-face study, applicable to domestic and international students)
Duration: 13 months
Start dates
Sydney campus: 21st Feb 2022
Melbourne campus: 1st Mar 2022
Blended Learning: (Face-to-face classes: one weekend per month. Online: 1 Sunday per month. Self-paced study in between.)
Duration: 16 months
Start dates:
Sydney campus: TBA
Melbourne campus: TBA
* CCM is an approved training provider for the company Study Loans. Loans are available through Study Loans, subject to credit approval.
---
To find out more about our notable teachers, speak to a CCM Course Advisor today 02 8381 0523
Limited spots remaining. Enquire now to secure your spot. Click the Button Below ▼
Send Me Details Now
---