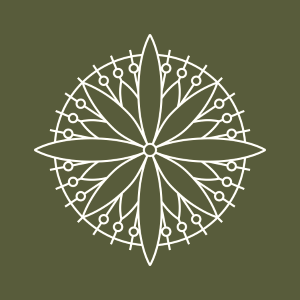 Endeavour College of Natural Health
Limited spots remaining. Enquire now to secure your spot. Click the Button Below ▼
Send Me Details Now
Endeavour College of Natural Health is a direct entry College with no ATAR requirements. You can apply to study a Bachelor of Health Science (Nutritional and Dietetic Medicine) with us at any time and join one of 12 monthly online intakes.
Bachelor of Health Science (Nutritional and Dietetic Medicine)
Servicing area
1st year online with campuses in NSW, VIC, QLD, SA & WA
---
---
Study Method: Blended
Start Date: Monthly
Course overview
Clinical nutritionists integrate traditional food wisdom and current scientific evidence to motivate individuals and communities to eat well and live healthier lives.
The Bachelor of Health Science (Nutritional and Dietetic Medicine) is supported by a strong underpinning of biological and social sciences subjects. Your studies broaden throughout the degree to include nutritional biochemistry, weight management, clinical nutrition, dietary planning, sports nutrition, nutritional physiology research and public health nutrition. These theories and concepts are put into practise through developing clinical skills and clinical experience in Endeavour's Teaching Clinics.
Graduate Nutritionists may choose to enter clinical practise, either in private practise or in an integrative or other healthcare settings. Nutritionists are also entering industry-based roles in areas such as product development, education, corporate health and nutraceutical sales and marketing.
This degree does not meet the professional accreditation requirements of the Dietitian's Association of Australia (DAA) for graduates to practise as an Accredited Practising Dietitian (APD).
Video
Duration / study load
Full-time: 3 years
Part-time: 6 years
Delivery
Endeavour College offers the flexibility to commence all 1st year subjects online with an updated digital delivery model. With the support of online tutors and a robust Learning Management System, you can fit study around your work and/or personal commitments.
To support learning, students attend practical classes where they are expected to practise interviewing and case assessment techniques, as well as physical clinical examination and treatment procedures. This is conducted under the supervision of qualified instructors and with respect for privacy, cultural and religious differences. Students gain significant clinical experience at Endeavour's Teaching Clinics under the supervision of qualified practitioners.
In the clinics, students will develop and hone all skills required for professional clinical practise (and to run a successful clinic after graduation), including patient assessment and management, patient recruitment and continuity of care, customer service and dispensary management.
Entry requirements
Endeavour College is a direct entry College with no ATAR requirements.
To gain entry to an accredited undergraduate course at Endeavour College, applicants must satisfy the general requirements and other entry requirements by type of background.
General Requirements – All applicants
All domestic applicants, regardless of background, must meet the following requirements:
Must be willing to attend an admissions interview upon submission of enrolment paperwork (in person or via teleconference / Skype)
Must be 18 years of age within the first period of study
Must meet self-declared minimum computer literacy standards and have unrestricted access to the internet and a personal email account
Must read and understand the Inherent Course Requirements for the course into which they are seeking admission and accept them prior to enrolment in the course
For Bachelor of Health Science courses which involve clinical practicum subjects, a valid Working with Children Check (or its equivalent) will be normally required to be supplied to the College prior to the second period of study. If the applicant knows of any reason why they will not pass a Working with Children Check, they should not apply for entry to these courses.
Additional applicant background entry requirements (including english language) are available through enquiring with the College.
Course features
1st year subjects delivered fully online
Practitioner focussed degree
All clinical/practical subjects are completed on-site at campus location
Flexibility of study in both time and location
All course material is available online
Dedicated online tutor
Ability to book one-on-one consultations
Recognition of prior learning
If you have fully or partially completed a qualification with another provider (either at a Higher Education or Vocational Education and Training level), you may receive advanced standing towards your Bachelor of Health Science (Nutritional and Dietetic Medicine) degree via our Credit Recognition process.
Professional recognition
Graduates of the Bachelor of Health Science (Nutritional and Dietetic Medicine) may apply for membership with the following professional associations:
Australian Natural Therapists Association (ANTA)
Australian Traditional Medicine Society (ATMS)
Complementary Medicine Association (CMA)
Nutrition Society of Australia (NSA)
Assessment
Exams
Quizzes
Essays
Practical/clinical skills demonstration
Tutorial participation
Subjects
Below are a selection of subjects new students will undertake during their first semester of study:
BIOH111 Human Biological Science 1
BIOB111 Chemistry and Biochemistry
SOCH111 History of Healing
SOCF111 Foundations of Communication and Counselling
NMDS111 Sociology of Food
Payment options
The following payment options are available for this course:
FEE-HELP (Australian citizens, some New Zealand citizens and holders of permanent Humanitarian Visas are eligible to apply)
Self-funding
Study loans
Split payment methods
Information on tuition fee schedules is available upon enquiry with the College.
Job outcomes
Potential career outcomes could include:
Clinical Nutritionist corporate
Health and nutritional consultant
---
© Australian College of Natural Medicine Pty Ltd T/A Endeavour College of Natural Health.
RTO: 31489 | CRICOS: 00231G - NAT | HEP: PRV12070
Limited spots remaining. Enquire now to secure your spot. Click the Button Below ▼
Send Me Details Now
---