Australian Institute of Self Development
56 Jumping Creek rd
Wonga Park VIC 3163
Servicing area: Melbourne, Eastern Suburbs Australia & International
Love it, or it's FREE!
Attend our EFT workshop, enjoy all the benefits for a full year, and if you are not 100% satisfied we will refund your investment in full!
Emotional Freedom Technique Workshops
Emotional Freedom Techniques or EFT is a universal healing and self development tool developed by Stamford Engineer Gary Craig, and is an evolution of Thought Field Therapy or TFT, developed by psychologist Dr Roger Callahan.
Discover 2 simple ways to overcome self sabotage.
Learn the full original version of EFT.
Practice several effective shortcut versions of EFT and when to use them.
Learn 4 things that can stop EFT from working & how to overcome them.
Experience the power of EFT for yourself. And much more.
Now you are ready to take your EFT skills to the next level to transform your life or empower others and become an EFT practitioner.
This workshop is ideal for counsellors, psychotherapists, healthcare workers, complementary therapists and those who intend to expand their EFT knowledge in order to build a successful EFT & Alpha Repatterning business.


---


Based on impressive new discoveries regarding the body's subtle energies, Emotional Freedom Technique (EFT) has proven successful in thousands of clinical cases. While EFT was originally developed for resolving emotional issues it also applies to just about every health and performance issue you can name and it often works where nothing else will.

Maybe you want to:
Get rid of that pain in your.....
Improve your relationships
Increase your income
Eliminate stress
Ease or eliminate chronic health problems
Lose weight, get fit
Find your inner peace
Attract your ideal partner, occupation or home
Increase your health and energy
Eliminate self sabotage, frustration or anxiety
Achieve your other specific goals
Just give us a call and we'll book you into one of our EFT Workshops today. You can start with the basic Workshop (Level 1) and then move on up to practising EFT (Level 2 Workshop) and even learn the advanced techniques and become a real professional (Level 3 Workshop)


---
Give us a call today to book in your next life changing treatment or professional course!
Qualification details
Founder of Alpha RePatterning International EFT Level 3 Trainer NLP Trainer Timeline Therapy Practitioner Member of the International Training Team Founding President of EFTAP (EFT Australian Practitioners)
---
Service categories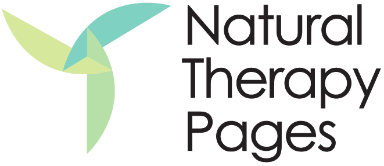 Australian Institute of Self Development