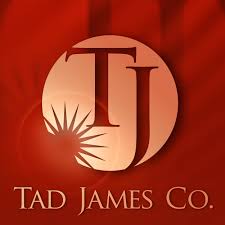 Tad James Co - NLP Coaching & Training
Australia's Leading NLP, Hypnosis, Time Line Therapy® and Coaching Training Organisation - Teaching and Empowering Individuals and Businesses For Over 34 Years.
About Us
About The Tad James Company

The Tad James Co. was originally founded by Tad James in 1982. Based in Henderson, NV and in Sydney, NSW, Australia, The Tad James Co. is a training organization and publisher that is dedicated to the dynamic growth, transformation and evolution of humankind through training courses and personal growth coaching. To help actualize such a global vision, Dr. Tad James travels extensively throughout the world, touching the lives of thousands every year. The Tad James Co. publishes a wide selection of his exclusive audio and video programs on NLP, Hypnosis and Time Line Therapy ®.

Take action today and contact us for all the latest course information!
Limited spots remaining. Enquire now to secure your spot. Click the Button Below ▼
Send Me Details Now