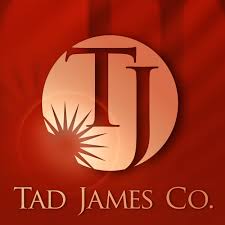 Tad James Co - NLP Coaching & Training
Limited spots remaining. Enquire now to secure your spot. Click the Button Below ▼
Send Me Details Now
Time Line Therapy® training will teach you a collection of techniques that allow you to gain emotional control over your life.
Time Line Therapy Training
Servicing area
Australia Wide
---
---
Study Time Line Therapy®
Inappropriate emotional reactions, such as bursts of anger, periods of apathy, depression, sadness, anxiety, and chronic fear, are responsible for preventing people from achieving the quality of life they desire. Limiting decisions, such as "I'm not good enough," "I'll never be rich," or "I don't deserve a great marriage," create false limitations and hamper your ability to create reachable and attainable goals and outcomes. Created by Dr. Tad James, Time Line Therapy® techniques enable you to eliminate many types of issues in your past, thus allowing you to move forward toward your goals and desires.
Why Study Time Line Therapy®?
While many people study NLP and Time Line Therapy® ¨ techniques for their own personal growth and development, they are also of the utmost value to the professional. Some professions using NLP include Salespeople, Business Executives, Managers, Business Owners, Lawyers, Teachers, Trainers, Counselors, Educators, Doctors, Chiropractors, Massage Therapists, Consultants, Hypnotherapists, Psychologists, Athletes, Entertainers and Performers. Regardless of profession, the majority of NLP participants are searching, and finding, better and more effective ways to increase their performance and improve their effectiveness.
How will studying NLP and Time Line Therapy® techniques benefit me?
Through using these techniques, your personal happiness and professional success will be much more consistent, and much more predictable. Your effectiveness working with others will be dramatically increased, and your ability to empower yourself for optimum results will be increased. You will be able to generate empowering emotional states within yourself at will, eliminate any negative emotions or limiting decisions, identify and change limiting beliefs, inspire yourself with a compelling future that will have much better chances of coming true, and create patterns of excellence from any role model you choose.
Achieving Professional Excellence.
Whether you're already succeeding in your profession, having some difficulties, or if you're transitioning into a new position, NLP training and Time Line Therapy® techniques can help you achieve, maintain and enhance excellence. Managers and Entrepreneurs use the information to develop strong teamwork and relationships, and to foster positive interpersonal skills. Negotiations and problem solving sessions are enhanced to create solution-oriented, win-win approaches.
Salespeople learn to build deep levels of rapport, elicit and fulfill the criteria and values of clients, and develop effective methods for handling buyer's remorse or future objections so the sales relationship is long-term and mutually satisfying. Trainers and Educators learn new paradigms for inspiring and engaging students, as well as effective techniques for dealing with challenging learning environments.
Mental Health Professionals learn new skills and techniques that supplement their repertoire, and gain additional insights into helping clients make the changes that support their own process of healing. Medical Professionals learn techniques to better elicit information from clients, and to help the client be more comfortable with and receptive to treatment, thus supporting them to heal in a more responsive fashion.
"Make an Enquiry" today for more information or to enrol!
Limited spots remaining. Enquire now to secure your spot. Click the Button Below ▼
Send Me Details Now
---