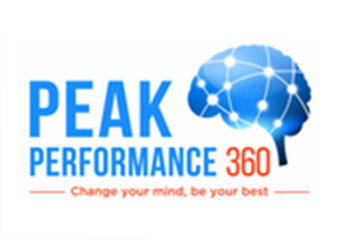 Peak Performance 360
This account is currently inactive on Natural Therapy Pages, but you can browse from hundreds of other practitioners in your local area.
Search for practitioners in
Peak Performance 360
Servicing area
South Australia & NSW
---
---
CREATE FREEDOM MASTER YOUR LIFE
Want to become an NLP Practitioner?
What if you could?
Practice as an NLP life coach.

Become a better leader/manager.

Become an expert in human interactions.

Learn advanced NLP techniques like the phobia cure process.

Smash through your limitations.

Learn how to change unwanted beliefs with yourself and your clients.

Learn time-line interventions.

Motivate, lead and inspire others

Truly believe in yourself

Have a breakthrough session​
The NLP Practitioner course focuses on how you can use NLP techniques in business/at work, coaching and sport to help you to achieve outstanding results.
---
The NLP Practitioner is made up of 7 days face-to-face training in 4 modules, plus online study. This blended learning approach means that you can learn the fundamentals of NLP in your own time. It also means that during the 7 days face-to-face training we can focus more on the practical elements and really master the NLP tools and techniques, giving you the confidence to go away as an NLP Practitioner "knowing your stuff!"

Our trainers are accredited by the ANLP. The Association for Neuro Linguistic Programming (ANLP) is the Association for NLP Professionals.

ANLP is already synonymous with best practice and continues to establish a reputation as one of the most professional and trusted independent NLP membership organisations in the world.
Independent and with Integrity
The ANLP runs the NLP international conference in London.
Module 1: The foundation principles and key NLP techniques
The NLP Communication Model: understanding why it goes well and why it doesn't
NLP Presuppositions, The Principles for Success: The Mindset for Success and Excellence: how to increase your chances of success and get the results you want
Sensory Acuity: fundamental skills for great NLP work and success
Rapport: Building rapport and gaining trust, the essentials for any successful relationship and interaction
Representational Systems and Predicates: Communication styles, flexing your approach to suit the audience
Coaching with NLP: how NLP techniques fit into a coaching framework
Well-formed goals/outcomes: Setting achievable goals: learn the goal-setting secrets of successful business people and athletes
Perceptual Positions: Seeing other perspectives, a core skill of every successful communicator.
Resource Anchor: Being at your best


Module 2: Understanding yourself and others
Intro to Submodalities: How to manage and control your mind.
Language: Some key language and communication tips.
Introduction to Linguistic Presuppositions: Hearing what people actually say.
Chunking and The Hierarchy of Ideas: Communicating at different levels conceptually, in detail and thinking laterally
Framing and Reframing: How to turn 'negatives' into 'positives'.
Values: Hearts and minds, how to motivate, manage, sell and make better choices
Neuro-logical Levels: Becoming an even better leader (or manager, coach, parent), and becoming more clear about, and true to, who you really are.
Application: How to use what you've learned for the best after the course.

Module 3: Advanced NLP Practitioner patterns and language skills.
Submodalities, Collapse Anchors, Swish patterns: Changing unwanted responses and behaviours.
Submodalities 2: Changing unwanted beliefs.
Linguistic Presuppositions: Use influencial language exquisitely and subtly to emphasise your point
Milton Model: Using language artfully to create agreement
Meta Model: Power questions – getting to the heart of the issue, quickly.
Metaphors: Telling stories, and using analogies to by-pass disagreement and re-inforce understanding
Strategies: Understanding the way people get their results and make decisions
Strategies 2:Changing unhelpful strategies


Module 4: Advanced personal development and integration coaching.
Coaching practice 1: Integrate all the course learnings to date with a 1 hour coaching session with a course participant.
Parts Integration: Resolving internal conflicts that have preventing you from reaching your true potential.
Time Line interventions, two methods: Quickly (in about 5-10 minutes), clearing pent-up negative emotions (such as anger, sadness, fear, guilt, jealousy) that have led to unhelpful responses and behaviours, and which may possibly damage your health.
Time Line interventions, two methods: Removing deep-seated limiting beliefs (such as 'I'm not good enough', or 'I don't deserve success' or 'I'm stupid') quickly (in about 5-10 minutes) which have held you back ().
Creating your future using time lines.
Coaching practice 1: Prove to yourself just how much you've learned by running a 2 hour coaching session with a complete stranger
Practice & Ethics: Scope of practice, ethics and being a professional NLP Practitioner.
Reflections and the future.
NLP Practitioner is particularly useful to people who work in the following areas:
Personal and professional development
Change work (working with individuals to achieve set goals)
Next 7-Day NLP Practitioner Adelaide
Sat 28th, Sun 29th Sept - Sat 12th, Sun 13th Oct - Fri 25th, Sat 26th & Mon 27th Oct


This course is great value at $2,874 instead of the industry average of NLP Practitioner Certification programs of $3,999.

Also just to point out that once you complete your NLP Practitioner or any of our NLP courses you'll have FREE lifetime access to your NLP Practitioner Course.

​This means you'll be able to join us again as a student, to refresh and renew your learning at any and every NLP practitioner we run, anywhere in Australia.