Member since 2014
You CAN choose to have a happy mind.
To develop a Skillful MIND.
One that gives you control over your emotions and thought
processes so that you achieve the SUCCESS you deserve.
We combine meditation and personal coaching to give you
the tools you need to improve the way
you THINK, ACT and FEEL
About Skillful Mind
---
About Us
Our Vision:
Skillful MIND's vision is to offer people the space and support to cultivate their own inner peace and re-connection with self.
We believe that the more connected and peaceful people are, the more motivated, passionate, resilient and caring they are. And this in turn makes them more likely to benefit loved ones, their community, and society.
Our business is sharing techniques and strategies with people so they feel inspired to seek out their purpose and passions, and live a life they love.
Founded in 2010, Peter Radcliffe shares his over 20 years of experience, and a long history in health and wellbeing in response to a need to provide everyday people with the skills and knowledge he gained in his own time of soul searching.
With aim of providing the most useful content and learning available, at affordable prices, Skillful Mind was born.
Our meditation and yoga retreats cater for all stages of learning. We have structured our retreats so that every day people can learn and grow into the person they wish to be.
We find weekend retreats are a fantastic option to give yourself a chance to immerse in either meditation or yoga, and leave with a desire to make it a part of your daily life.
Held in beautiful locations around Adelaide, and Bali, we love sharing with you the benefits that can be had by spending just a small amount of time each da,y healing the most important person in the world - YOU.
Skillful Mind is a home based business in South Australia. Sole director is Peter Radcliffe and Mardi Rogers helps manage retreats and is the resident Kundalini Yoga Instructor.
---
See Also...
Skillful Mind - Inner Growth Retreat
A Retreat allows you time to focus on understanding, and re-connecting with yourself, in a supportive environment free from day to day distractions, in the company of like-minded people. In this atmosphere it is common for people to progress much faster than through weekly lessons, or on their own.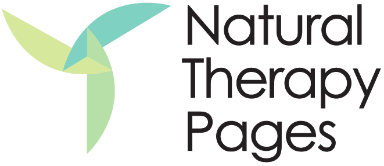 Skillful Mind