Soul Anchorage's Transformational Coaching, NLP, Time Line Therapy & Hypnotherapy School
As coaches, we work with anyone who is 100% committed to experiencing life with purpose, passion and integrity; getting them to a place where they can boldly live that way for the rest of their lives, is what we can promise professionally.
About Us
---
Our Mission
It is our mission to support individuals in accessing their internal wisdom and support the development of their devotion to purpose.
About Soul Anchorage
Welcome to Soul Anchorage. We are your NLP provider in Wanniassa ACT and we are ready to show you how to REALLY leave your past BEHIND you and how to get the results that you want in all aspects of your life.
Soul Anchorage School of NLP and Hypnotherapy is the culmination of our principal, Genevieve Lai's passion for supporting individuals to transform their lives.
Gen has been working one-on-one with individuals throughout her career as a leader and educator. Due to the demand for services and Gen's desire to support as many individuals as possible, the logical next step was to continue her professional development to the trainers level.
Gen continues to develop her skills as part of a 5 year Master Trainer program and upon completion of this will be able to train trainers to continue the important work into the future.
Soul Anchorage is affiliated with many other trainers and master practitioners and has affiliate trainers and practitioners on hand to support her with demand, across Australia and overseas. Some programs being offered are being co-facilitated by specialist practitioners and the majority of the support staff on the programs are qualified Master Practitioners or Practitioners.
All students that complete the practitioner training are welcome to attend future trainings for free to refresh and assist on the service teams. This is a great opportunity to deepen your learning and improve your skills.
Soul Anchorage currently offers the following services:
Counselling
Clinical Supervision
Transformational Coaching utilising NLP Coaching, Time Line Therapy™ and Hypnotherapy
Parenting Under Pressure Program (Parents with Alcohol and other Drug misuse)
Energy & Soul Medicine
Soul Anchorage Courses
Soul Anchorage currently offers the following trainings at both Practitioner and Master Practitioner levels:
NLP
Time Line Therapy
Hypnotherapy
NLP Coaching
Enquire now about Soul Anchorage and our courses.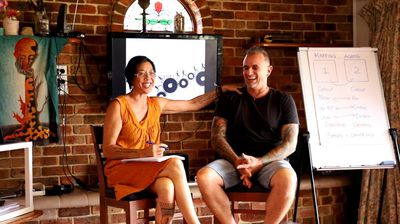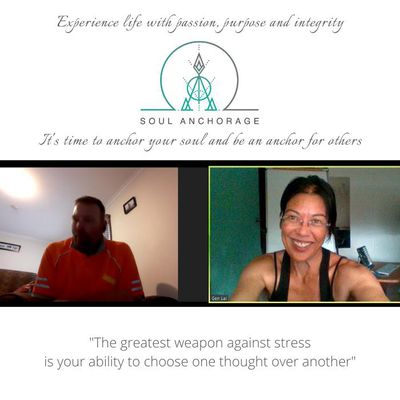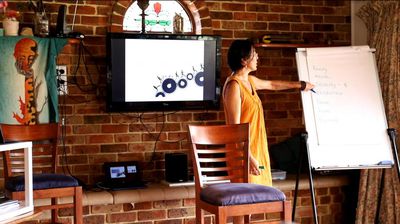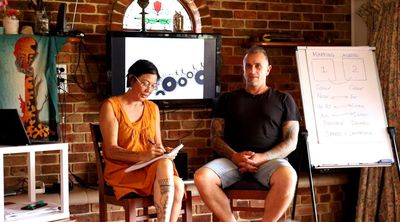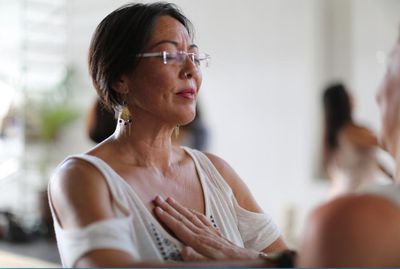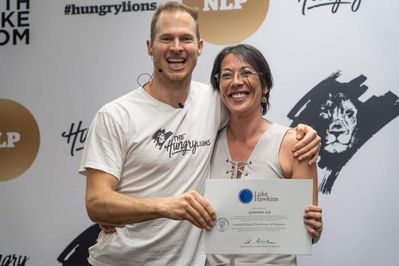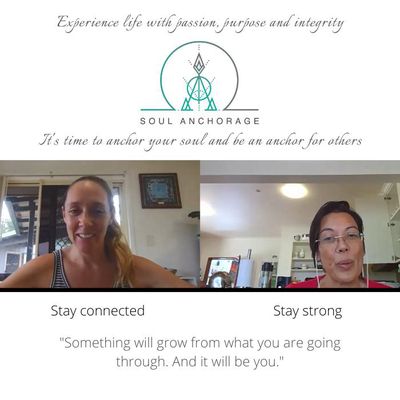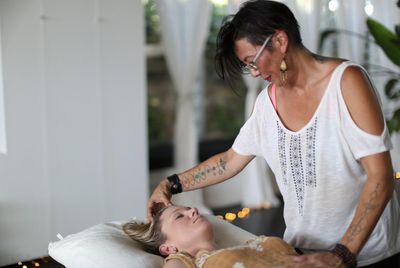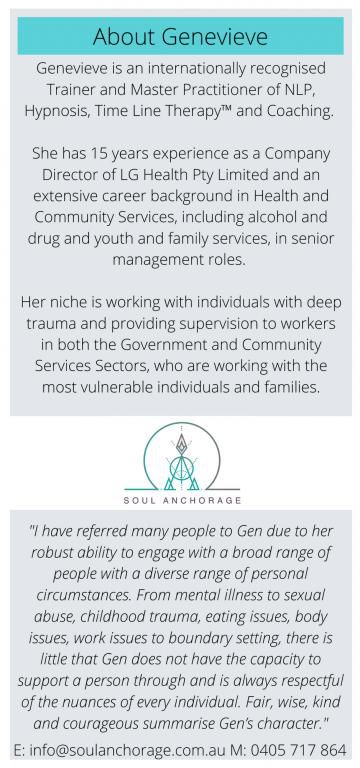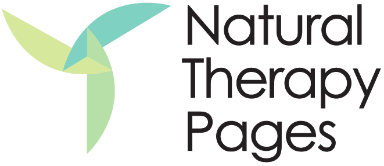 Soul Anchorage - Courses