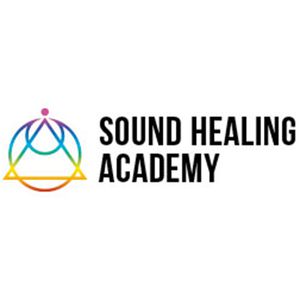 Member since 2021
Sound Healing Academy
Learn to work with the resonant vibrations of healing sounds.

We offer sound healing training with certification for sound baths, sound therapy, massage, yoga and meditation. Online and workshop courses covering: tuning forks for healing, gongs, Tibetan singing bowls, crystal bowls, voice, drums and more!
About Sound and Serenity Courses
Welcome to the Sound Healing Academy
About the Sound Healing Academy
The Sound Healing Academy offers sound healing training and Certification in a wide range of instruments including: tuning forks for healing, gongs, singing bowls, voice; drums and other instruments for sound baths, therapy, massage, yoga and meditation.
What we offer
Through our Academy you can learn how to develop a successful career as a professional sound healing practitioner working privately and in spas, hospitals, yoga retreats and care homes.
You can also learn how to integrate advanced vibrational sound healing techniques into an existing practice for one-on-one sessions, such as massage, psychotherapy, kinesiology, reiki, reflexology and other holistic healing modalities.
International
Our international network of teachers have vast experience of running sound baths, gong baths, group sound healing sessions in public halls, hospitals, day care centers, residential care homes,m schools, corporate and other organisations.
You can study sound healing online or join us for workshop training currently available in 4 countries: USA, Australia, UK and Ireland.
Since we started in 2003, thousands of people all over the world have transformed their lives by following our programs and courses.
We have a growing international network of teachers, tutors and students in 50+ countries. After you qualify with one of our Diplomas, you can join our affiliate program and then apply to join our teacher training program.
Integral Sound Healing
Our unique form of Integral Sound Healing has been clinically tried and proven in thousands of case studies. It is powerful, quick, effective and long-lasting!
Our Principal, Tony Nec, has over 25 years experience with healing, coaching and teaching.
He and all our teachers are fully qualified in sound healing through the Sound Healing Academy and have insurance.
The Sound Healing Academy is a project of Wise and Thrive Ltd, and is based in the UK.
The #1 rising wellness trend!
Sound healing today is more popular than ever. In a world of increasingly fast-paced lifestyles, fast food and global uncertainty, keeping balanced and in good health is vital.
Science may finally be catching up with practices used effectively by ancient civilisations for Mind-Body-Spirit healing with sounds.
Tried and Proven
The Sound Healing Academy has provided professional sound healing training since 2003. We have students and practitioners in over 50 countries worldwide.
Our unique Integral Sound Healing process is proven as a highly effective form of vibrational energy medicine.
We are an approved training provider with the International Institute for Complementary Therapists (IICT).
When you qualify with one of our Practitioner Diplomas in Integral Sound Healing, you can get professional indemnity insurance to work in most countries worldwide.
KEY FEATURES OF OUR SOUND HEALING TRAINING COURSES
With many people around the world in lock-down with social distancing and quarantines due to COVID-19, we have developed a unique new form of training: LIVE ONLINE WORKSHOPS.
We now offer 3 training pathways. The chart below shows the key features for each pathway: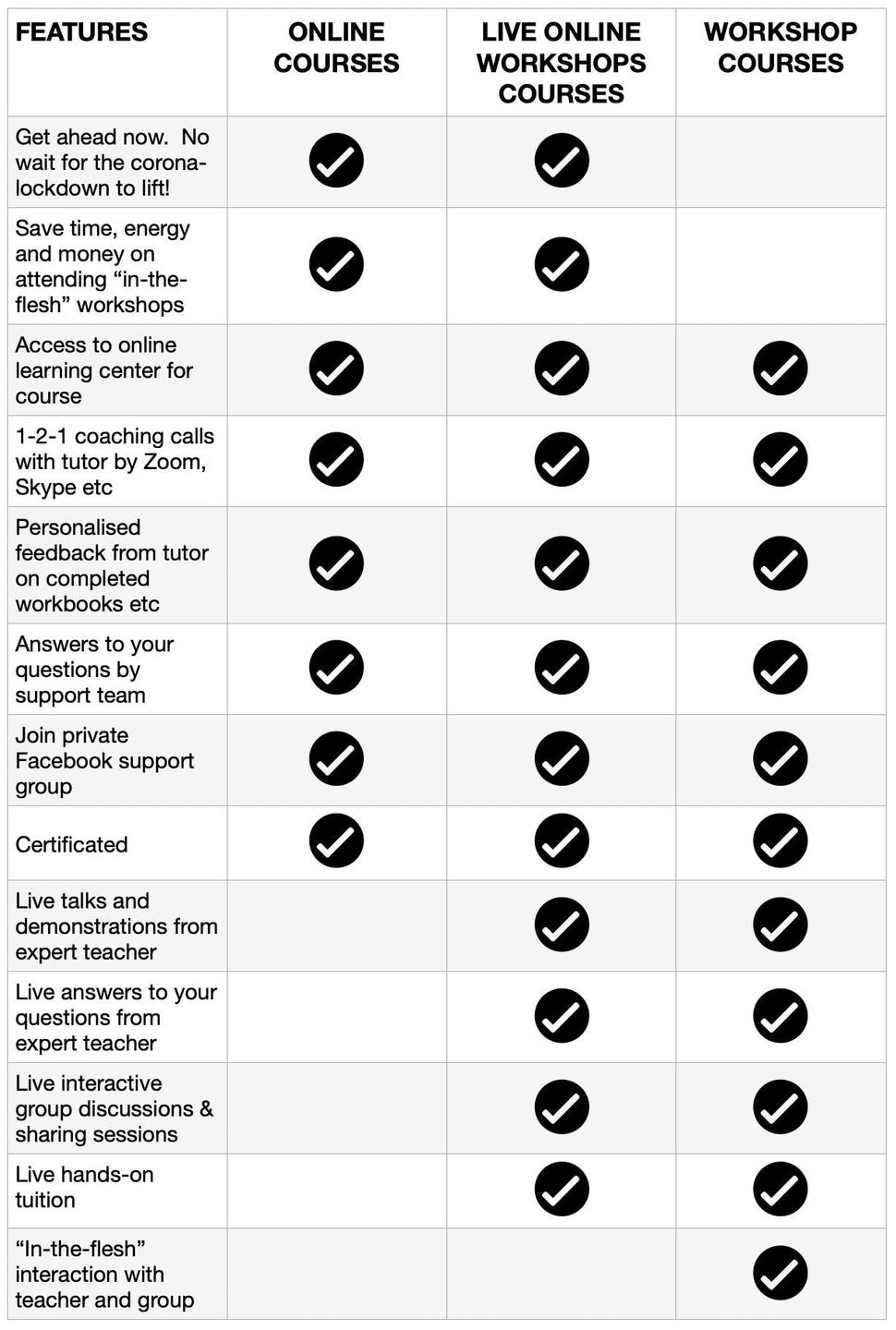 The Sound Healing Academy Is More Than A Training Center, It's A Life-Changing Community!
We give you the ability to make a real difference – to help yourself feel calm, relaxed and more alive – and to work professionally with healing sounds.
Our unique method of Integral Sound Healing has been tried and proven in thousands of case studies. It is easy to learn, powerful and effective. Our courses are practical, inspiring and transformational. They draw on the best of modern science and ancient wisdom.
With us you can connect with like-minded people in our fast-growing community, to support each other and share experiences during and after training with us.
Learn more about the 3 types of courses we offer:
Online Courses
Our Sound Healing Online Courses allow you to get going immediately and study wherever you are and whenever you want, without the time, energy & money spent on attending workshops. You can get sound healing certification with our online courses to work as a sound healer.
Workshop Courses
Our in-the-flesh Sound Healing Workshop Courses are available in the USA, Australia, UK and Ireland. These experiential, hands-on certified courses enable you to qualify as a professional sound healer, or integrate advanced sound healing techniques into an existing practice.
Live Online Workshop Courses
New 'hybrid' sound healing workshops - live online. In these challenging times with corona-lockdown you can learn sound healing with our hybrid live online workshop courses without leaving your home.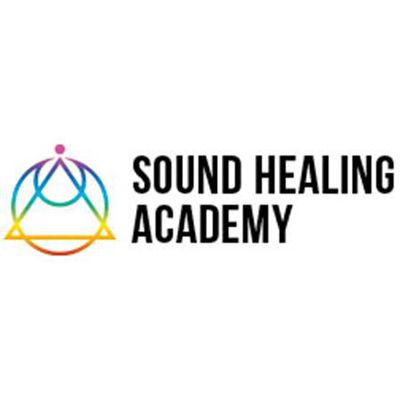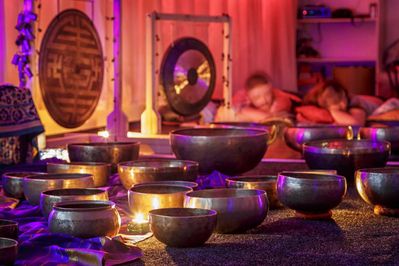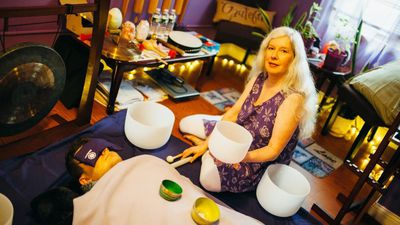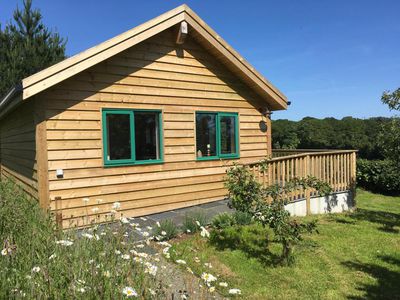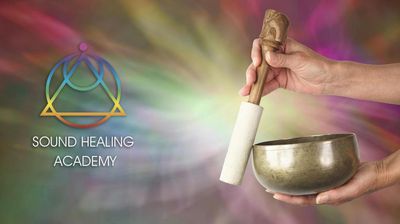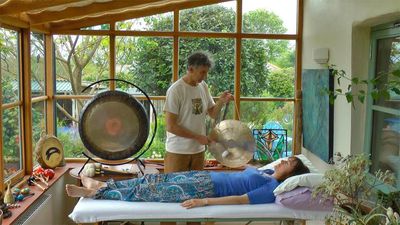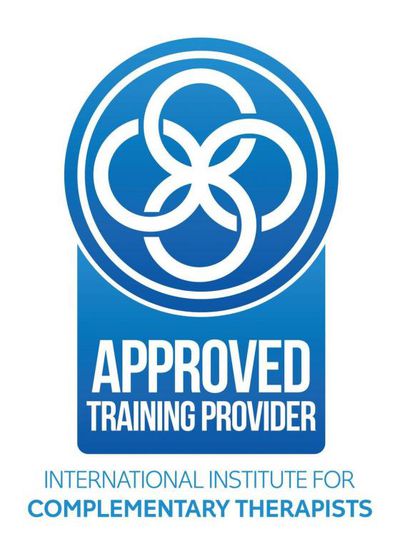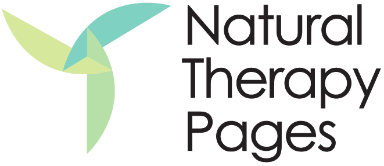 Sound Healing Academy