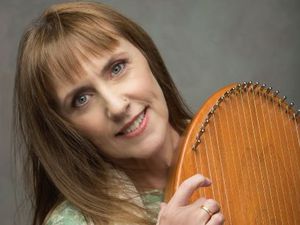 Member since 2018
Sound Healing Journeys - Retreats & Courses
Wanting to achieve good health, peace and purpose in your life?
Explore the power of sound now
About Sound Healing Journeys
---
Sally uses a process of Integral Sound Healing, bringing together a synthesis of elements which together can work to create great healing and change in people's lives. These days so many people have busy lives, juggling family, work and social commitments and as a result, many people suffer from stress or anxiety which often leads to illness. In fact, The Benson-Henry Institute for Mind Body Medicine at Massachusetts General Hospital in Boston, USA reports that up to 90% of all doctors' visits are linked with stress. In the vibratory state of our bodies and minds gets out of balance. There are many people who never get the opportunity to give their body and mind the deep rest that it needs. Integral sound healing is able to trigger a deep relaxation response, slowing down the brainwave state to the optimum level for the body and mind to heal itself and then the sounds can be targeted to work on the physical and the energetic body to bring these back into balance.
Sound healing is a subtle but powerful modality that can create deep and long-lasting positive change.
Sally studied ethnomusicology at university with a special interest in Indian dance music and Indonesian music. She is passionate about using meditation and sound to heal both on the physical, energetic, emotional, mental and spiritual levels. Sally has been influenced by the teachings of Dr Mitchell Gaynor a well-known oncologist who pioneered the use of sound, chanting and Tibetan and crystal singing bowls as an adjunct to conventional medical treatment and Jonathan Goldman, an international authority on sound healing and pioneer in the field of harmonics. Sally has trained as a Kundalini Yoga Teacher and is also a fully accredited Biofield Tuning Therapy, having studied with Eileen McKusick. She has a Diploma of Sound Healing and is now an associate tutor with the Sound Healing Academy (UK). Sally recently completed Master Gong Practitioner Training with Mehtab Benton and completed the 200 hour Yoga Alliance teacher training course, The Heart of Sound: Mantra and Nada Yoga, in the foothills of the Himalayas.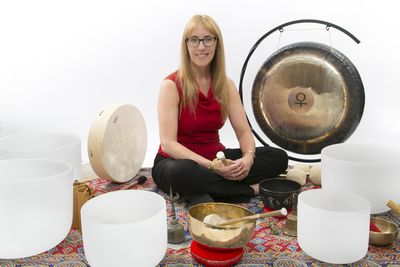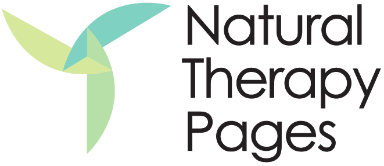 Sound Healing Journeys - Retreats & Courses