Find a Spiritual Healer in your area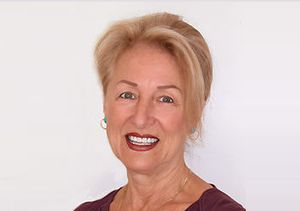 Member since 2010
States of Grace College Retreats
This practitioner is currently unavailable.
States of Grace College is devoted to the advancement of psychic science and for the wider education of those who wish to take the lead in furthering their psychic knowledge.
States of Grace College Retreats
---
About States of Grace
The College educates and promotes spiritual values.
It encourages the practice, study and investigation of the art and science of the philosophy of Spiritualism and Spiritual Healing.
It aims to open greater understanding of the wider areas of human consciousness, welcoming the truths of all spiritual traditions and each individual, encouraging all to live in unconditional love.
---
Seminar 2018
STEP INTO SPIRIT
Mediumship, Trance & Trance for Physical 2018
Dare to step beyond your limitations with renowned UK Mediums
Robin Hodson & Jackie Wright DSNU
& Australian Mediums, Imelda Penny & Dianne Parker CSNU
September 7th – 11th 2018
This course is similar to those held at the Arthur Findlay College, Stansted UK.
These courses of Mediumship & Trance Development are for those who want to represent the spirit world and excel with their own spiritual gifts.
Our team of tutors will encourage you to exceed expectations to become the best Medium you can be.
STEP INTO SPIRIT will be a fun seminar, packed full of workshops, experimentation and demonstrations. These courses are open to all levels from beginners to advanced.
Venue: Mountain Heritage Hotel & Spa Retreat at Katoomba, NSW
When: 7th – 11th September, 2018
---
Workshops
Exploring Trance - Weekend Retreat
Beginners to Intermediate
Opal Cove Resort February 17 - 18, 2018
Spiritual Medium & TutorDianne Parker DSNU
Dianne is a Clairvoyant, Mental & Trance Medium, who passionately tutors to encourage the awakening of Spirit within to enable the expression of Spirit without
Trance Energy


Meeting our Guides


Altered States of Consciousness


Exploring Trance


Merge with the power of the Spirit to Speak the wisdom of the Soul
All inclusive Retreat

Cost from only $660 includes accommodation, meals & tuition
---
Psychic Development: with tutor Sonja Tallis
Saturdays 9am – 1pm. $50
February 10
March 10
April 7
May 12
June 9
July 7
August 11
October 13
November 10
---
Courses