Member since 2005
Subtle Energies - Bowen Courses
Servicing area: West Pennant Hills, NSW
Farida Irani is an International speaker/teacher/lecturer, a Holistic Health Practitioner, Ayurveda practitioner, clinical Aromatherapist, Reflexologist and a Bowen Therapy Instructor.
Subtle Energies - Bowen Courses
---
About - Farida Irani

She gets invited to several International Conferences in the Natural Therapies and Complimentary Health fields worldwide. She pioneered the concept of Ayurveda Aromatherapy in the nineties and has her family business called Subtle Energies pty ltd. They manufacture rare/unique customised Ayurveda Aromatherapy blends/ products and cater to Spas, clinics and practitioners worldwide including the very popular Bowtech ease for the Bowen Therapy Academy of Australia.
She has established the Original Bowen Technique (founded by Oswald & Elaine Rentsch) in India, Taiwan and Australia and has trained a dedicated team of qualified Bowen practitioners in India, Australia and Japan. She continues to travel to India training new practitioners and together with her existing practitioners, doing voluntary works with the blind, the mentally challenged, slum kids, the disabled, successfully using the Bowen Technique.
She has also developed a course for Bowen practitioners on how Bowen works on Ayurveda principles.
She developed the Diploma of Ayurveda Aromatherapy ( the first of its kind) which combines the best of both the sciences and bridges gaps between the two. The Australian Government has accredited it.
She has launched her new skin care range last year which has been received with very positive feedbacks.
She wrote a book in 2001 called "The Magic of Ayurveda Aromatherapy". which received commending reviews amongst the holistic industry and won an award. It is about her work and research over the years into the study of these rare and unique oils and how they can be used in harmony with universal healing sciences including Bowen.
She is the Founding Director of Ayurveda Yoga Australia and has conducted two very successful international conferences in 2006 and April 2009, both landmark events, as her mission is to incorporate these sciences into the main stream system of education and health in Australia. The next international conference will be held in 2013.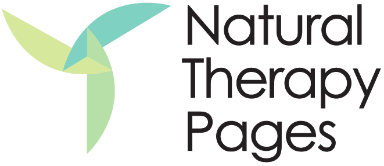 Subtle Energies - Bowen Courses