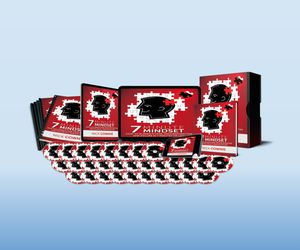 Member since 2005
Nick Cownie | 7 Minute Mindset
Servicing area: Australia Wide - 100% Online
Now You Can Become A Certified EPIC NLP Practitioner From The Comfort Of Your Own Home, With World-Leading Expert Instruction Delivered 100% Online.
30 DAY TRIAL, JUST $97 - 100% LIVE & ONLINE NLP TRAINING
---
Here's 7 reasons why this is the best-value NLP training in Australia:
You'll learn NLP online, with 12 full months access

to outstanding video-based training, and monthly LIVE online skills sessions

delivered by experienced NLP trainers who truly care about your skill development. No question will go unanswered, and you'll practice every technique you learn live, in total privacy.


Most other NLP courses cram their training into 7 to 14 day blocks (with no time off), face-to-face in a hotel conference room… sometimes with up to 300 people in the room! That's a terrible way to learn NLP -- it adds unnecessary travel expenses, sets you up for

overwhelm

, provides little to no one-on-one instruction, and practically guarantees you won't remember even half of what you learned by the time you leave.


With the EPIC NLP Practitioner Certification you'll have zero additional costs

...

No travel expenses, no hotels to pay for, and no need to eat out 3 times a day for a week.

You'll learn from the comfort of your own home (or office), at a pace that suits you over 12 months, and is proven to help you learn and remember more effectively.


You'll save thousands of dollars, because we'll include your NLP Master Practitioner Certification for FREE. That's an additional, complete 12 week training program that everyone else sells separately for $3,000 to $5,000 (or more) -- included in your course fees. On top of that, we'll also give you our 15 hour long, 64-part SHIFT Method: NLP Modelling Masterclass to complete your NLP education (...worth $1,997 on it's own).


We'll post printed and bound, physical copies of your NLP Practitioner, NLP Master Practitioner and SHIFT Method: NLP Modelling Masterclass training manuals directly to your door… along

with a signed copy of Nick Cownie's best-selling book,

7 Minute Mindset

.


You'll receive a comprehensive online resource package, including a Complete NLP Scripts Manual,

every technique

from the course available as self-guided MindShift MP3 processes, and detailed worksheets.



You'll also have zero risk with us, because

you can get started right now with a $97 test-drive for your first 30 days. You shouldn't have to outlay thousands of dollars before you know if NLP is right for you. We put our money where our mouth is, with the lowest entry price in the industry, and an Unconditional 30 Day "Love It Or Leave It" Guarantee.


---
Your total investment in your complete NLP education is only $2,997 (including your $97, 30-day trial). And yes, that one price includes BOTH your NLP Practitioner and NLP Master Practitioner certifications.
If you've read enough, and you're ready to get started send us an inquiry now. You'll receive an automatic email response with much more info on each program, and we'll give you a call back within 24 hours to answer any and every question you might have - Guaranteed!
I look forward to working with you soon,

Nick Cownie
CEO, Success Dynamics Institute
Author, 7 Minute Mindset
Certified NLP Trainer
B. HSc. TCM
---
Secure Your 30 Day Trial Of Our 100%
Live & Online NLP Training Right Now
For Just $97 By Filling Out The Short
Email Enquiry Form Below...
---
See Also...
Testimonials
Here's what just a handful of our thousands of satisfied clients from all over the world have to say about training with Nick Cownie and Success Dynamics Institute...
---
Courses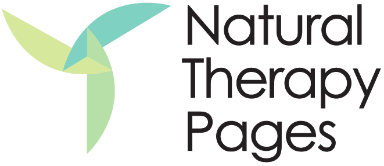 Success Dynamics Institute