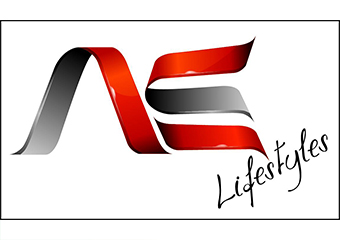 Clicking on the Send Me Details Now button opens an enquiry form where you can message Mark Moyle directly
Send Me Details Now
At Absolute Edge we provide a fitness experience that is fun, challenging and unique to help you build results
Absolute Edge Lifestyles
Focus areas
Group fitness
Joy
Fitness
Lifestyle
Stress management
---
---
ABOUT
We are a fitness studio who understand that training should not be limited to inside four walls. Fitness is a lifestyle!
Our aim is to help you enjoy life to the fullest and help you train for events including triathlons, road and trail running, adventure obstacle courses and more.
Our Story
We are a fitness studio dedicated to bringing the passion, atmosphere and wicked results back into the fitness and lifestyle experience that our clients want!
Starting in 2007, we started out as a one man show in a small room in the back of a house with a dream to help people break away from the 'big gym' training programs and to get out training so they could get outside to do the cool stuff.
Fast forward to 2018, we have proudly outgrown the little house set up and now have two established training locations as well as an amazing team of qualified and passionate PT's jumping in for the journey.
You'll be able to find us either training our awesome clients or out competing in any number of running, swimming or obstacle events (basically whatever we can find) in and around Adelaide, and beyond.
But most importantly, we have seen our clients push their limits and stretch themselves further than they ever dreamed possible.
Weight has been lost. Muscle has been gained. Distances achieved. Obstacles climbed. Medals received. A fit lifestyles maintained and enjoyed. Goals have been reached and smashed.
As a group of personal trainers, what more could we ask for?
---
Duration varies • Price varies
Our passionate trainers will work with you to achieve your fitness goals preventing injuries, providing nutritional guidance and support, and most of all making it fun, enjoyable and produce results!
Duration varies • Price varies
Our group fitness programs are designed using a variety of HIIT, strength & conditioning, and run & speed training techniques in a fun and non intimidating environment. Suitable for all fitness levels
Event, Race and Obstacle Training
Duration varies • Price varies
Focusing on building up the strength and skill to compete in triathlons, City-Bay, cross country running, True Grit, Spartan Race, Tough Mudder and many more.
Duration varies • Price varies
If you're looking for something different and outside of the box to strengthen your team or just for some fun, then this is for you!
Duration varies • Price varies
Specialising in remedial therapy such as deep-tissue sports massage, myofascial release, triggerpoint therapy and dry needling, plus many more to help manange the aches, pains and stresses on the body
---
For all enquiries contact us today!
---