What Is Corporate Yoga?
Corporate yoga are yoga classes that are specifically designed for the corporate sector and are tailored to the skills and abilities of participants, from beginners to the more advanced. They are usually timed before work, during break times, or after work usually within the workplace.
Yoga helps the employee to manage their stress levels efficiently, and it also gives them the skills to improve their performance. In this way, yoga greatly benefits the workplace by ensuring employees are more energetic and also increase their productivity.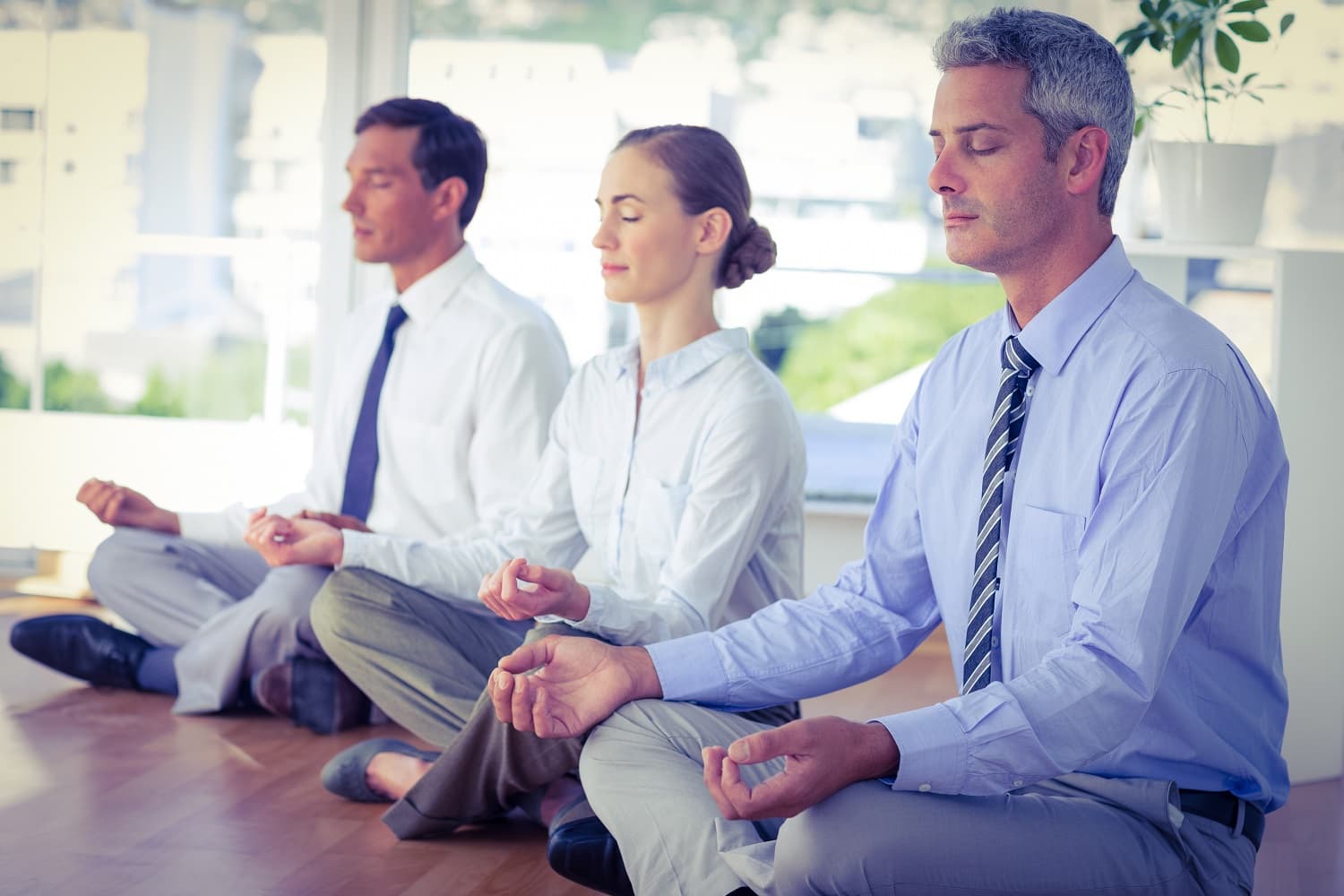 How Does Corporate Yoga Work?
Corporate yoga classes are designed to address the specific needs of the employees. Some yoga styles are gentle and relaxing, while others consist of more dynamic postures executed in an uninterrupted flow. That is why it is important to know the participants' goals, whether it's to reduce their stress, improve their concentration, boost their performance or eliminate neck pain and backaches.
Chair yoga is very common in offices, but there's also hatha yoga that's slow-paced and easy for everyone to follow. For inducing relaxation, improving flexibility and restoring balance, yin yoga may be considered. Advanced yogis, on the other hand, prefer poses that will challenge them physically and mentally like vinyasa or ashtanga yoga.
What Are the Benefits of Corporate Yoga?
Bringing yoga to the workplace helps support the employees' wellbeing, which in turn leads to the company's success. The following are among the numerous benefits that can be received from yoga in the workplace:
Reduces absenteeism due to illness
Helps employees to manage stress, anxiety or depression
Improves overall health and physical wellbeing
Increases vitality and physical energy
Reduces pain from various chronic conditions or repetitive injuries
Increases productivity and boosts morale
Enhances focus, clarity and creative thinking
Improves communication skills
Fosters teamwork and cultivates leadership
Increases the overall effectiveness in the workplace
Decreases workplace injuries
Improves body posture and flexibility
Manages and improves health conditions that may lead to injuries
Improves the employee's balance, concentration and strength
What Can You Expect From Corporate Yoga?
Programs used in corporate yoga are tailored to the specific company's needs. A large space is needed for the participants to comfortably practice yoga. The employees participating in yoga classes will need comfortable clothing and a towel.
Classes usually run for 45 minutes to an hour, depending on the physical capacity of the participants. Corporate yoga is suitable for all ages and fitness levels and does not require prior experience in any type of yoga.
Is Corporate Yoga Safe?
Yes, corporate yoga is extremely safe. It benefits everybody at the office because it's tailored to each person's needs. Pregnant employees, for instance, can sign up for a pregnancy yoga class, while those who have a disability will benefit from chair yoga. People with medical conditions may opt for gentle yoga classes that focus on meditation and breathing exercises rather than challenging poses.