What is a Meditation Course?
A meditation course introduces you to a spiritual practice that raises self-awareness, promotes relaxation and sharpens mental focus. Meditation is a remarkable tool every human being can utilise to regain control of their mind. The role of stress in developing chronic conditions and the ability of the body to achieve optimal health through wellness activities like meditation have been well documented in several research papers.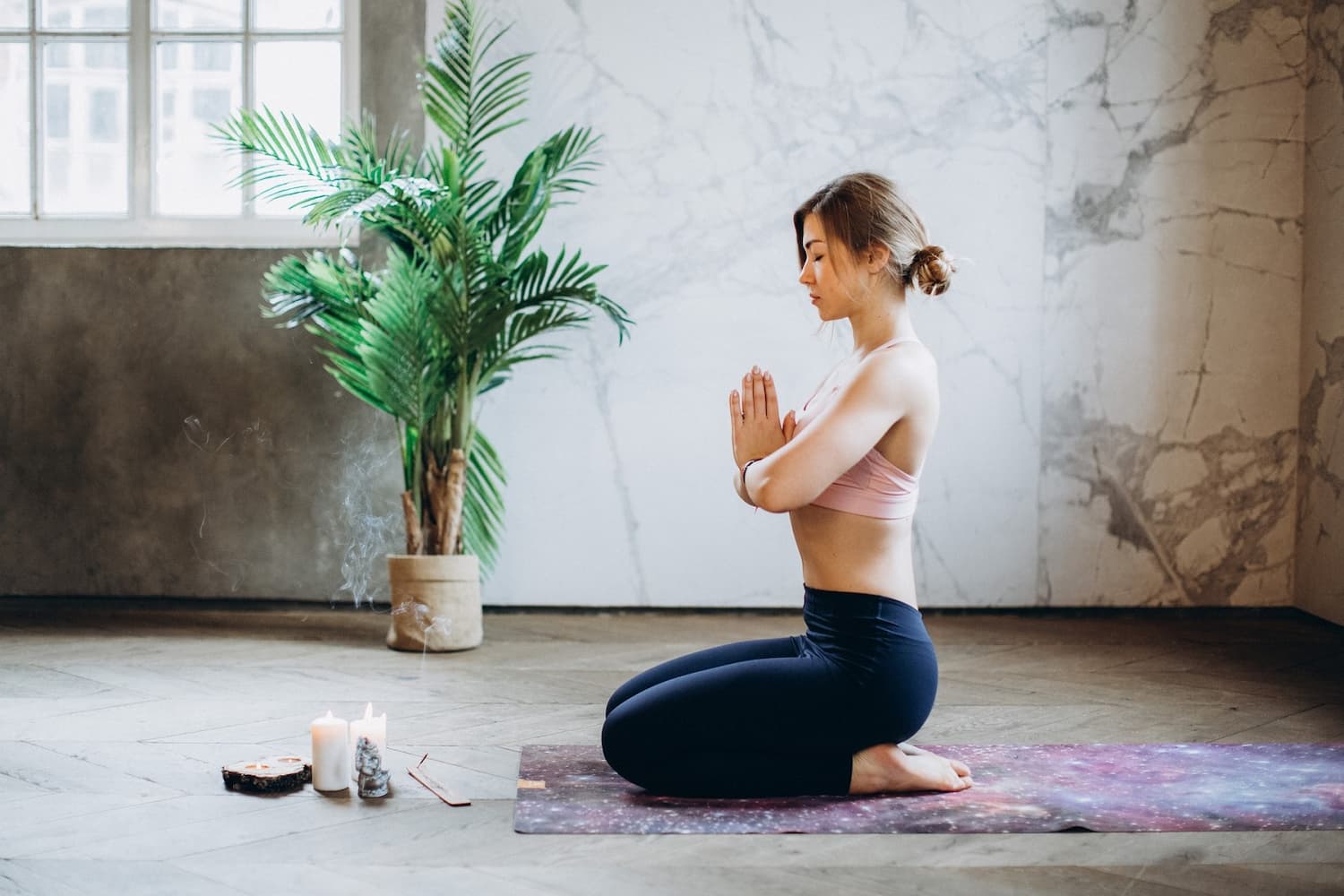 Why Study Meditation?
The act of meditating allows you to reconnect with your inner self and appreciate your true qualities, which you seldom notice because of life's ceaseless demands. Taking an online meditation course will not only teach you these things, but also provide you with the qualifications to pursue a career as a meditation instructor. As one, you will be able to work in a wellness studio or set up your own, where you can hold one-on-one or group classes to help others understand themselves better and cope with stress effectively.
What Does it Take to Study Meditation or Become a Practitioner of it?
A certified meditation instructor is adept at facilitating mind power and relaxation in their students. They have their own set of meditation techniques developed through years of training and practice. To be one, you must be willing to renew your relationship with your mind and higher self. This willingness will equip you with the theories and practical techniques surrounding different meditation practices which are covered in a meditation course.
What are the Differences Between Studying Meditation Offline and Online?
A meditation course can be undertaken in a classroom setting or through distance learning. Both are effective platforms and offer the same benefits. However, studying meditation online provides more benefits such as the flexibility to study from anywhere at your own pace. What's more, if you're an independent learner and prefer a quiet learning environment, rather than one where there's a lot of interaction, taking an online course is the best route to studying meditation.
How Do I Choose a Meditation School or Course?
Choosing where and what to study boils down to several factors. The only way to tell if a course is right for you is when it matches your goals, budget, schedule and lifestyle. Also, you want to enrol in an accredited school whose curriculum, whether for a certificate program, a diploma or postgraduate level course, is recognised by professional organisations for meditation teachers, in which you need to gain membership afterwards. These associations include the Meditation Association of Australia, The International Institute for Complementary Therapists (IICT), and The International Meditation Teacher Association (IMTA).
Check out the meditation courses listed above to find one that's aligned with your career goals.