What is Personal Training?
Personal training is the process of planning, developing and delivering a one-on-one fitness training program to help a specific client achieve their fitness goals. Nutritional advice, lifestyle changes and motivation are the main tools a personal trainer uses to ensure the best outcome for their client.
A personal trainer can help their clients lose weight, tone their muscles, increase endurance, boost their confidence and sustain their momentum.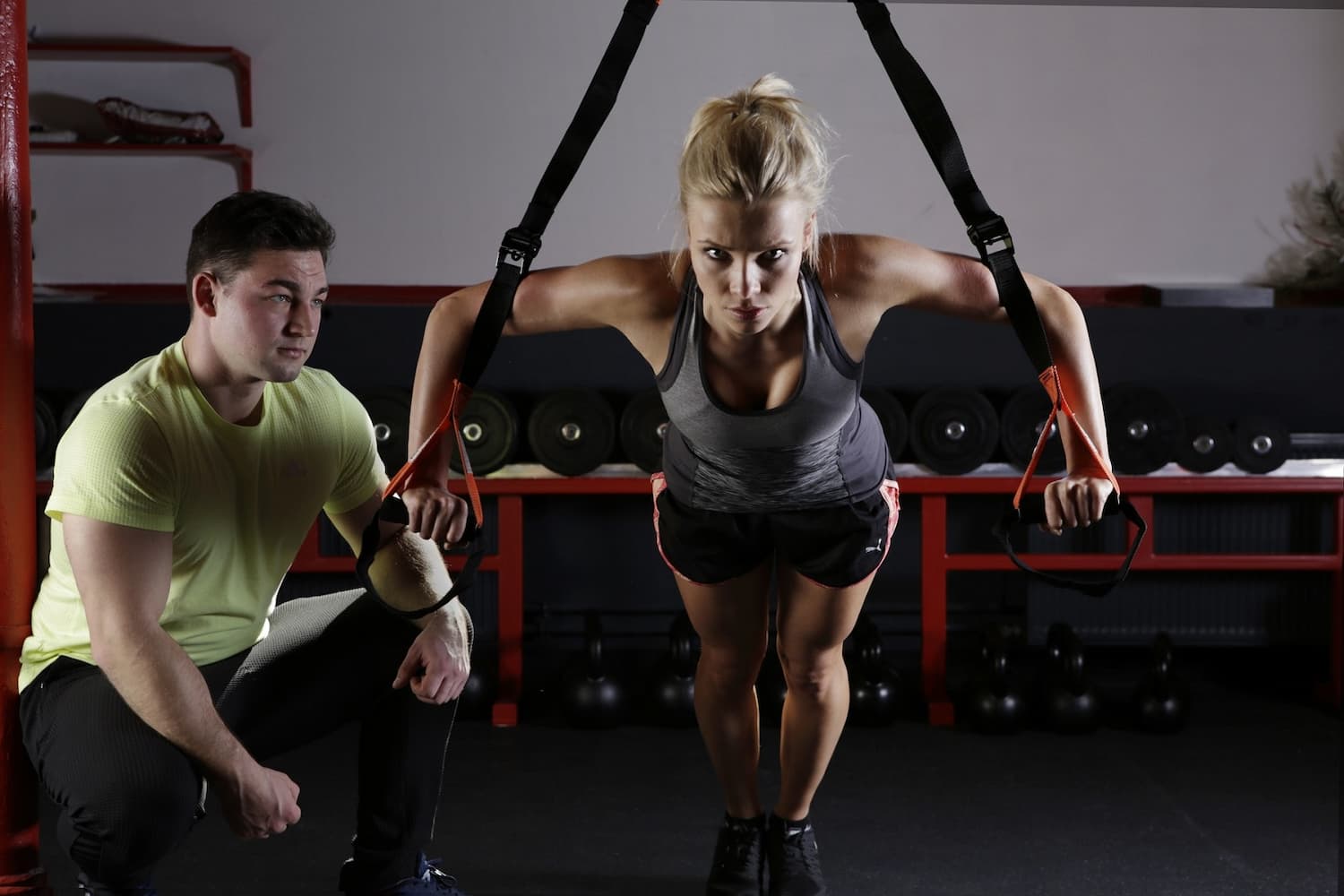 Why Study Personal Training?
Enrolling yourself in a personal training course is the first step you need to take towards becoming a successful and respected physical trainer. Besides developing a toned physique, a certification in fitness will gain you the trust of potential clients and employers.
Understanding the benefits of exercise in the context of each person's physical condition and fitness level is of vital importance if you want to pursue a career in personal training. Moreover, a certification course will teach you how to employ evidence-based exercise programs based on the individual needs of a client.
What Does It Take to Study Personal Training or Become a Personal Trainer?
As a personal trainer, you want your clients to see you as their partner to health and fitness, someone who can see where they're coming from and get them to where they want to be. All personal trainers specialise in keeping people fit and healthy, but those who stand out in the crowd possess these admirable traits:
Patient
A good listener
Empathetic
Vigorous
A people person
Has good communication skills
Committed
Personal training is no different from playing football or soccer. It entails enthusiasm, determination and passion. With these traits, you won't wear out no matter how intense the work becomes.
What Are the Differences Between Studying Personal Training Offline and Online?
Personal training can be learnt on-campus or online. Some people take classes in a classroom setting, but the majority of students prefer distance education because it's more economical and convenient. You don't have to worry about the heavy traffic, missing a class or dropping your other commitments so that you can make it to class on time. You are completely in charge of your study schedule when you're enrolled in an online personal training course.
Another plus point of distance learning is instant access to the school of your choice. And just like classroom learning, an online course provides a team of fitness instructors to oversee your performance and correct your movements in real time.
How Do You Choose a School or Course in Personal Training?
The foundation of every successful personal trainer's career is a good education. To follow in their footsteps, you have to find a school whose offerings are in line with your goals, budget and lifestyle. Australia has several schools that offer personal training courses run by instructors of high calibre.
So, if you're dead set on building a career as a personal trainer, find a course above this page, study, pass the test and obtain your certification.